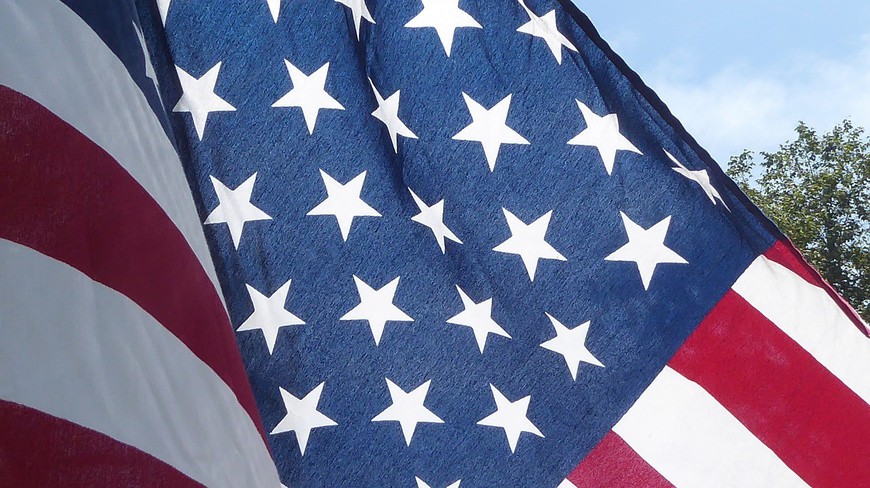 We are only five months into 2021 and yet it is already the best year in the history of regulated online poker in the US. And there is plenty more lined up for the remainder of 2021.
The year got off to an auspicious start, with January bringing massive news for the industry. Since then, the big stories have followed one after another, and there is no sign that they will be slowing up anytime soon.
From landmark legal rulings to flagship site launches, 2021 has seen it all—and the best could still be yet to come.
This Year's Big News So Far
January: Wire Act Ruling
2021 got off to a great start with a favorable ruling in regard to the Wire Act. On January 20—the very day of Joe Biden's inauguration—the United States Court of Appeals for the First Circuit ruled that the Wire Act only applies to gambling on sports events, effectively paving the way for interstate online poker.
The verdict overruled the opinion of the Department of Justice (DOJ) Office of Legal Counsel (OLC) outlined in a memo from 2018, which stated that the Wire Act prohibits all forms of online gambling across state lines, including poker.
While the DOJ can still appeal this new ruling, the 90-day period for doing so is running out. It has until the middle of June to lodge a formal appeal.
January: PokerStars Michigan Goes Live
But January was not done with us yet. Michigan's lawmakers had greenlit online gaming in December 2020, and operators wasted no time taking advantage with 10 casinos going live on January 22.
However, only one operator was ready to offer poker to Michiganders, and that was PokerStars MI. The site launched on January 29, thereby establishing a de facto monopoly in the Wolverine State.
March: BetMGM Poker Launches in Michigan
PokerStars' unchallenged dominance in Michigan was short lived. Less than two months later, on March 22, BetMGM Poker MI went live bringing the second legal regulated online poker room to the state. This was fantastic news for players — the rivalry between operators meant a greater choice of games, plus more promotions and offers due to the competition for players' attention.
No doubt, the January Wire Act ruling, encouraged Stars and BetMGM to get their poker rooms up and running as soon as possible. With the prospect of multi-state player pools looming, the operators wanted to be ready to capitalize as swiftly as possible.
April: Double Launch in Pennsylvania
On April 27, BetMGM Poker Pennsylvania and Borgata Poker PA soft launched in the Keystone State, thereby tripling the choice that players had there.
Up until this point PokerStars had enjoyed another statewide monopoly for almost 18 months. Again, the promise of interstate player pools—known in the industry as shared liquidity —would have been a factor in the operators' decision and is likely to give rise to the launch of other poker rooms in Pennsylvania.
Pick your favorite poker site in PA
May: Nevada Considers Online Casinos, Partypoker License Extended
Partypoker parent company Entain received a three-year interactive gaming license in Nevada.
It represents an extension of their previous license for online poker which was set to expire. The Nevada Gaming Commission (NGC) commended Entain for doing a "remarkable job changing the face of the leadership" and addressing concerns over its operations in unregulated markets.
While the company has held a license for many years but has not, to date, launched online poker, its preparations for this recent hearing suggest it has real plans to launch there soon. This newfound focus on Nevada is partly this due to the emerging clarity around the Wire Act, which could allow them to share liquidity with existing operations in New Jersey and beyond.
However, the NGC is also considering expanding interactive gaming beyond poker into online casino games. This would make the market much more attracting to operators.
May: Connecticut Online Gambling Bill Signed into Law
Connecticut (population 3.6 million) is the latest state to authorize online poker along with casino games and sports. Just last week, House Bill 6451 was approved by both legislative chambers, paving the wall for a full slate of online gambling.
The bill was soon signed by the governor. It now requires the US Department of Interior (DOI) secretary to approve the measures, in accordance with the federal Indian Gaming Regulatory Act (IGRA).
By the time online gambling could be going live, there should be a robust online poker market across state lines, covering all major markets. So, the market could attract the major poker players from Day 1.
What Happens Next? Second Half of 2021 Lined Up to be Even Bigger
Predicting the fortunes of something as capricious and complex as internet gaming regulation in the US is no easy task. But it does finally appear that the future of online poker is looking rosy. There are several big changes on the horizon, most of which hinge on one major factor…
The End of the Wire Act Case
As mentioned above, the DOJ has until the middle of June to formally appeal January's First Circuit ruling, which stated that the Wire Act does not apply to online poker.
If that challenge is not forthcoming, it would trigger a flurry of activity across the US regulated markets, giving online poker its biggest boost since Black Friday.
The 90-day expiration is a "technicality," 888 Holdings' Senior Vice President and Head of US recently told pokerfuse—but added that "it hasn't been challenged to-date, and we're hoping that they let the market evolve and the players to finally get in the large player liquidity."
Signs point to regulators getting ready for this new world. Michigan's MGCB said recently it was "in discussions with other states" and "hopes to announce an agreement later this year."
This could hopefully lead to…
Shared Liquidity in PA and MI
The first upshot of a formal end to the Wire Act case will be the possibility of expanded shared liquidity, with Pennsylvania and Michigan either combining together or joining the existing Multi-State Internet Gaming Agreement (MSIGA), an existing compact between New Jersey, Nevada and Delaware.
The two states have a combined population of 23 million—a potential player base unheard of in the US for over a decade.
The immediate beneficiaries of this would be the likes of PokerStars USA and BetMGM USA. The operators already have poker rooms up and running in MI, PA and NJ, so it would be a relatively trivial matter to link their player pools together.
Arguably though, it is the players who will see the greatest perks. Shared liquidity will mean larger tournament fields, and therefore bigger prizes. The operators will also be able to offer a much larger selection of games.
This could mean variants such as Hi/lo or Stud games could be spread more widely, or formats that require bigger pools—such as fast-fold poker—could become viable too. However it pans out, shared liquidity would be the most positive step forward for US online poker in a long, long time.
WSOP

.com to go Live in Pennsylvania and Michigan

Talk of WSOP PA going live is not a new thing. A pokerfuse article back in February noted that speculation over WSOP launching in Pennsylvania had been ongoing for several months.

The promise of a poker room in Michigan, WSOP MI, came more recently, but it likely to go live either simultaneously or shortly after the Pennsylvania site.

The latest statements from 888—WSOP's software provider—have hinted at a launch before the end of June in both states.

It suggests that the operator is waiting for the Wire Act appeal deadline to pass before committing fully to that end. WSOP is particularly invested in that decision as it is currently the only operator to have a multistate player pool.

The operator currently enjoys shared liquidity between Nevada, New Jersey, and Delaware, but the prospect of adding two more states would be fantastic news both for WSOP and the players.

The addition of Pennsylvania and Michigan would effectively triple the network's player base, which would be a huge coup for WSOP. Meanwhile, players in NV, NJ, and DE could look forward to the prospect of much bigger tournaments and a more diverse selection of games.

The two new WSOP rooms are likely to be the first in the US to run 888's brand new Poker 8 software and will surely be champing at the bit to compete for a WSOP bracelet online.
Partypoker/BetMGM to Launch in Nevada
Up until the Wire Act ruling in January, operators have had little incentive to run poker rooms in states with smaller populations. The inability to share liquidity has been a decisive factor in this, so as those legal dominoes topple, we are likely to see several sites popping up in those jurisdictions.
The first of these looks likely to be Entain, either branded partypoker Nevada or BetMGM Poker Nevada. The operator has already received a license from regulators in the Silver State—as noted above, it recently received a three-year extension.
An Online Poker Room in West Virginia
West Virginia is another state where low population has proved prohibitive. Online poker was legalized in the state almost two years ago, but it has not been economically viable to run a stand-alone room there.
The ability to share liquidity with other states would be a game changer, and with the legal status already decided, West Virginia would surely be one of the first to take advantage.
Online Poker Legislation to be Passed in Other States
This one is a little more speculative, but with all legislative barriers removed, it is possible that new states will join the party and regulate online poker.
It may take a little time for this to happen but the revenue figures that shared liquidity will bring, will no doubt be tempting for lawmakers in those jurisdictions. Beyond Connecticut, which looks almost certain to support two regulated online poker rooms, there are positive signs in Illinois and there is an outside chance of passage in other states.
Even if not in 2021, the near future looks bright for other states to consider online poker.