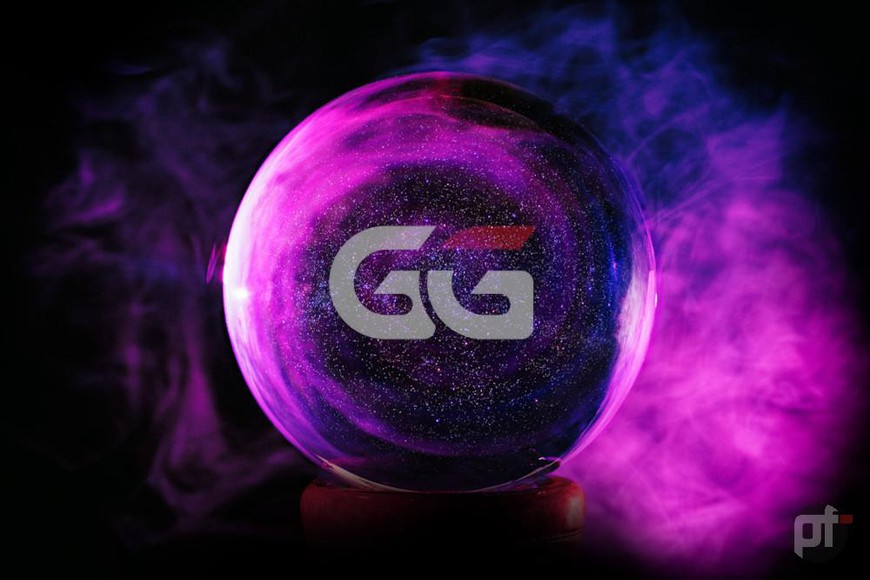 We are already a month and a half into what is already shaping up to be another monumental year in the global online poker industry. While there are many things we are currently excited about — PokerStars Canada movement, tournament series showdowns, and inching ever-closer to Wire Act clarity and shared liquidity, just to name a few. One thing we are all looking forward to is seeing what else online poker's rising star GGPoker has in store for 2022.
Poker Industry PRO — our premium news and data analytics platform for poker industry insiders — has launched its annual PRO Predicts series where PRO's industry experts take a closer look at the major operators and developments they think are in store for the upcoming year. A recent PRO Predicts featured in-depth coverage on where they think global online poker powerhouse GGPoker is headed this year. GGPoker has gained tremendous popularity throughout the last few years, becoming a major force in the industry, and surely some big things will unfold for the brand over the next 11 months.
Over the last two years, the operator has cemented its status as the industry's hottest rising star and achieved something quite remarkable that no other operator has been able to pull off in many years — GG edged past PokerStars to top the long-time market leader in the global cash game traffic. While that was certainly expected to eventually happen and was even predicted by PRO earlier on, GG pulled it off far faster than most industry experts could have imagined.
GGPoker's rise was driven by a plethora of promotions, significant partnerships, gargantuan online poker tournaments, and expansion into new regulated markets. At the same time, the operator continued to innovate — the software client received several new features, updates, and game variants.
One of the big keys to GGPoker's success has been its ability to cater to a wide range of players and bankrolls, offering virtually everyone the opportunity to earn their share of the prizes. This egalitarian approach and accessibility have certainly contributed a lot to the brand's skyrocketing popularity. With so many exciting games and features already available, where will the site go from here? What other tricks does it have up its sleeve? In what direction will it grow next and how will it improve further?
Our big brother PRO ruminated over the possibilities of the potential trajectory for GGPoker in 2022. Below, we take a look at each of PRO's predictions:
PRO

Predicts: GGPoker Further Deepens Partnership with

WSOP

In 2020, GGPoker and the *World Series of Poker made massive waves when they announced an GG-WSOP exclusive partnership. The two brands cemented their relationship with online tournaments in which players could win a coveted WSOP gold bracelet or ring from the comfort of their own homes.

GGPoker also became the official host of the WSOP Main Event satellites, taking over the reins from 888poker. Last year, hundreds of poker players headed to Las Vegas to compete in the 52nd Annual WSOP, thanks to qualifying at one of GG's satellites.

While the next steps in the collaboration have not been announced yet, PRO predicts that both brands will deepen their relationship even further. In what form that might be is up for speculation but it may very well shake up the entire industry once more.

Perhaps, GGPoker will become the software provider for the brand in the US. Or perhaps the two will expand the subscription site ClubGG to cater to American players. In cooperation with WSOP's parent company Caesars Entertainment, the rising star might even attempt to launch in the regulated US markets themselves.

Last verified: September 2023
Special Signup Offer
100% deposit bonus up to $600!
Or get up to $100 worth of rewards
Available in many regulated markets
Great

MTT

schedule including

WSOP

events
PRO

Predicts: GGPoker Will Make Another Marquee Ambassador Signing

During a period in which most other competitors are reducing their roster of brand ambassadors, GGPoker has been gathering well-known poker pros from all over the world. Certainly, the biggest names among them are Daniel Negreanu, Bertrand "ElkY" Grospellier, Fedor Holz, and Jason Koon, the latter of which n216418-jason-koon-finally-scoops-first-wsop-bracelet only a few days after joining the line-up.

GG established several country teams and other squads, soaking up former ambassadors of other rival sites such as PokerStars and partypoker. While its roster has already grown significantly, there is still room for growth, and adding a few more notable names from emerging markets such as South America would be a suitable option.

As far as celebrity partnerships are concerned, only the controversial Dan Bilzerian represents GGPoker so far. The operator has invited sports stars to compete in online poker tournaments on several occasions, so it is plausible that they might take that a step further by taking a mainstream celebrity or sports star under contract. Perhaps, they could also start partnering up with sports teams in one of their new markets such as Belgium or Romania? In the Netherlands, GGPoker is already a sponsor of close to a dozen Football teams.
PRO

Predicts: The Expansion all Over the World Will Grow

In 2019, GGPoker pulled out from a dozen European countries, to focus on expansion in regulated European markets. One of the countries GG exited from was the Netherlands — a country in which GG's rivals continued to operate.

GG certainly played its cards right, as it then became one of the first online poker operators to launch in the newly regulated market of NL. In addition, GGPoker also went live in Belgium and Romania and is expected to soon launch in Ukraine.

They were also among the operators to abide by the rules of the new German online poker regulation and remained in the market. However, many other nearby countries can still be conquered by GG, such as the Southern European region — Italy, France, Spain, and Portugal to name a few. Perhaps, they might even try and launch in the difficult Czech Republic market as well in cooperation with King's Casino.

PRO also predicts that GGPoker could set its footprint in countries such as Bulgaria, Denmark, Switzerland, and Sweden — and perhaps even expand into the new regulated US markets. US players certainly long for that to happen as they frequently head to Canada or Mexico in order to compete in GGPoker's WSOP-branded tournaments.

Last verified: September 2023
Special Signup Offer
100% deposit bonus up to $600!
Or get up to $100 worth of rewards
Available in many regulated markets
Great

MTT

schedule including

WSOP

events
PRO

Predicts: GGPoker Will Attempt to Set a New Guinness World Record

Just five years ago, GGPoker was still somewhat unknown and certainly not considered one of the top poker brands like it is today. At the time, it remained primarily focused on the Asian poker market. After all, the network was only founded in 2014 and the expansion to western markets only kick-started in 2017.

In 2020, the WSOP Online $5,000 Main Event became the largest-ever single tournament in online poker history by generating a prize pool of $27,559,500. It was awarded an official Guinness World Record for its efforts and proudly shows off that achievement in its poker client.

One year later, the brand suffered a small overlay for the same flagship event with a $20 million guarantee. However, the entire festival produced more than $90 million in prize pools and was still considered a big success by the operator and the WSOP. Beating its own record from 2020 may be a tall task but there are other potential avenues to make the headlines once more.

GG currently holds three other records including the biggest No-Limit Hold'em pot in online poker history, the biggest guaranteed online tournament series, and the biggest bad beat jackpot awarded by any online poker room. Will the operator try to go one bigger and create the biggest online poker festival in history with the largest guarantee ever advertised?

GGPoker already runs some of the biggest games on the internet and may look into bumping up their nosebleed cash game action. That can also be achieved in a different way if they decide to give the Super High Rollers their own festival. So far, the high-stakes action has ended at a maximum buy-in of $25,300 but PRO predicts that they could attempt to host the most expensive online poker event of all time.
PRO

Predicts: GGPoker Increases Presence on Live Poker Scene

The close-knit partnership with the WSOP has already brought GGPoker to live poker's biggest stage and it had a significant presence during the last-ever in-person festival at the Rio All-Suite Hotel & Casino. Hundreds of players qualified for the 2021 WSOP $10,000 Main Event and that number may grow for the upcoming series at the Bally's and Paris in the summer.

A few dozen American players also won their seats through the subscription site ClubGG, which legally operates in most US states under the sweepstakes model. GGPoker teamed up with other popular mid-stakes tours to distribute seats and could easily expand that further all over the world. GG has also recently partnered up with World College Poker to host online events.

On top of that, the brand has an established partnership with the Playground Poker Club in Canada which may host GG-branded live poker events going forward. Putting pen to paper with other casino venues can be expected and the site may also co-sponsor various live poker festivals similar to partypoker. That is already the case in Japan and the cooperation with the Asia Poker League (APL) could also result in the same for the live felt.

Whether or not it will attempt to revive its own live tournament series GGPoker Live Masters remains to be seen. So far, the rising star seems to be content to stay behind the scenes without running their own major tour and initiating a battle with PokerStars on more than one front.

Last verified: September 2023
Special Signup Offer
100% deposit bonus up to $600!
Or get up to $100 worth of rewards
Available in many regulated markets
Great

MTT

schedule including

WSOP

events
PRO

Predicts: More Mixed Games and Innovations Will Launch

One thing GGPoker has been known for is its drive for constantly innovating its own software platform. The operator recently introduced the Bet on Flop side bet feature and has also launched several new game variants such as Battle Royale and Flip & Go. Perhaps, another new unique crossover game is already on the horizon and will enrich the overall GGPoker experience.

GG also runs the action-packed Short Deck variant and introduced Five Card Pot-Limit Omaha not too long ago. However, other than that, the variety of available game types is limited to Hold'em and regular Omaha. Other popular mixed games such as Seven Card Stud and Draw variants are long overdue to hit the poker client, along with Hi-Lo split-pot games.

There is even a case to be made for Chinese Poker as that is very popular in the Asian markets as well as among high-stakes players. It seems rather unlikely that the niche games of 8-Game or H.O.R.S.E. would get introduced any time soon but should never be ruled out either.

GGPoker has also shown the willingness to think outside the box by implementing the Live GGPoker Trivia Quiz during the most recent WSOP Winter Online Circuit. Perhaps another mini-game with ties to the poker world is part of the roadmap.

All that being said, it will be an exciting year for poker players all over the world. With the presence and drive demonstrated by GGPoker as a new major competitor, all other poker operators are going to have to step up and increase their own efforts and provide more value to the customers if they want to remain competitive.