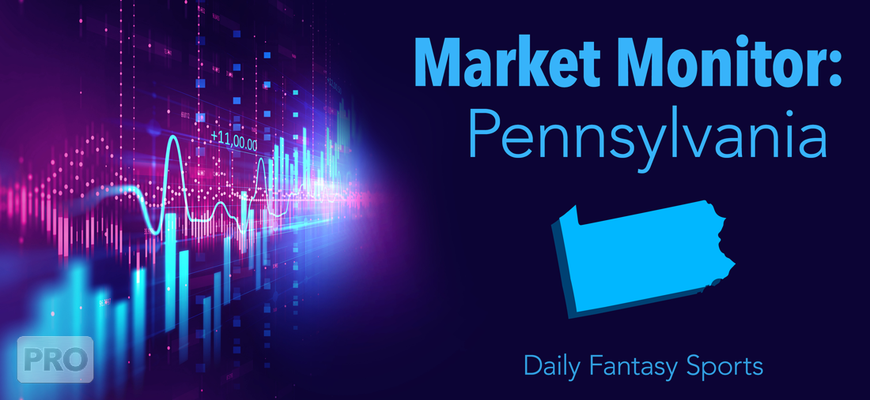 Total revenue continues to soar month-over-month in PA daily fantasy sports thanks to the start of the new NFL season. However, according to the latest data reported by the Pennsylvania Gaming Control Board (PGCB), as observed in prior months, the market remains well below levels seen in the last three years.
In October 2022, operators reported a combined $2.8 million in revenue. That is down 25% on the same month a year ago ($3.7 million) and is also far off the same month in 2020 ($3.2 million) and 2019 ($3.3 million). The market had returned to activity levels last seen when it first opened four years ago.
Half a dozen active, licensed operators are still in the market, but two make up almost 95% of the total revenue reported. DraftKings clearly leads, reporting $1.6 million in revenue last month for a 59% market share, but that is almost equal to revenue reported in October 2018 and far below all others in between.
FanDuel reported revenue just shy of a million for a 35% market share — its worst start to a new NFL season on record.
The one positive story in the data is newcomer Underdog Sports, which reported $77k in revenue last month. It is three times the revenue reported last October when it first debuted in the market. It is off its market high set in January but can be expected to set new records as the season develops. Its market share last month was 2.8%, among its best to date.