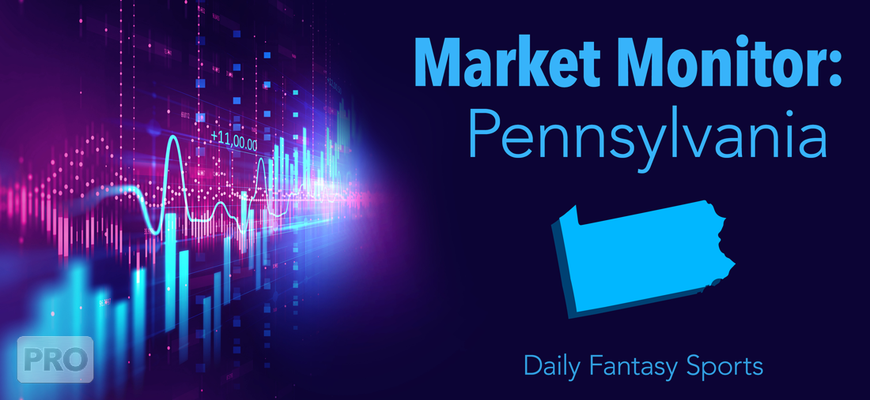 The PA fantasy sports market has fallen yet again, and the hope last month that the market was finding a floor have been dashed. In February, operators reported just $1.3 million in net gaming revenue, down 16% on the same month a year ago.
The same trend was observed with entry fees, with operators taking in just $11.3 million in contest entries last month, down 17%. It is the worst February on record by both metrics.
Almost all operators saw revenue plummet last month. There was one standout, Footballguys (JDAD), which reported $161k in revenue, actually up on the same month a year ago. However, this season-long operator sees large fluctuations in its profit and loss throughout the year.