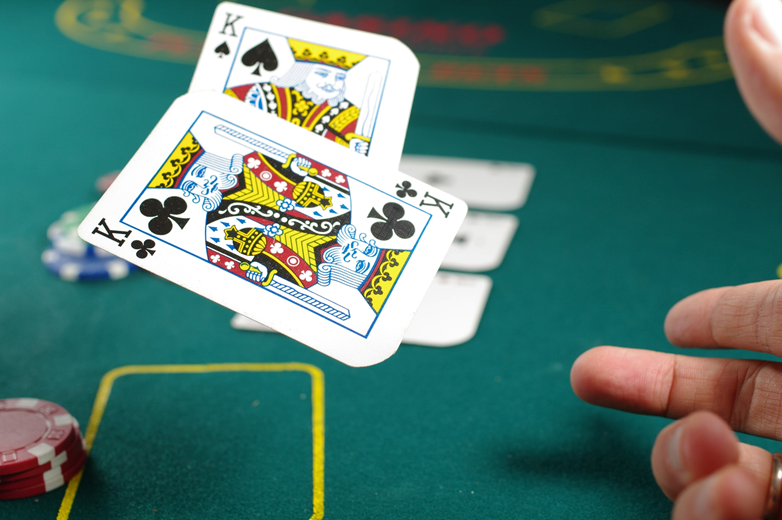 These days you don't have to be an expert to play poker. With an almost infinite variety of options to choose from online, there is a video poker game to suit every player. But how do you go about finding the game that is best for you? New players and seasoned poker enthusiasts alike may feel a little lost when it comes to playing poker online. That's why we've set out the most important factors for you to bear in mind when you play online video poker.
First of all, you need to select the game you want to play. There are plenty of user reviews and demos online and you can also find some great tips here. This should offer some insight into what is available, as well as the pros and cons of the most popular games.
Video poker is normally based on five-card draw poker, the simplest variation of the game. This makes it straightforward to play and easy for new players to pick up. However, it is a good idea to familiarize yourself with at least the very basic rules of poker before you play for the first time. You should also get to grips with terminology as well, so that you are not put at a disadvantage mid-game.
Once you delve into the world of online video poker, you'll find that there are many subtle variations of the game available. The most common differences to look out for are full pay and low pay games. Low pays games usually have a higher house edge than full pay games.
Other common types of game to look out for are 'Jack or Better', 'Joker Poker' and 'Bonus Poker'. When you start researching the games on offer at online casinos, you'll find that there are many more.
It's always worth trying out a free demo before you play for real money, especially if you're testing out a type of game you are unfamiliar with. Lots of casinos offer free demos, so keep you're eyes peeled. They'll help you to learn the rules and work out whether the style of play is a good fit for you. The only downside is that you don't get to keep what you win!
When you're ready to play with real money, remember you can always start off with low bets, and play higher bets later. This is especially important for games with high house edges. Take your time when choosing your cards and don't bet more than you're comfortable with.
Picking a Trustworthy Casino
Once you've picked your game, you'll also need to pick a reputable and trustworthy online casino to play at. You won't be stuck for choice, but it's always worth being aware that there are scams out there. Read reviews and never give out your financial details until you're certain that a casino is legitimate.
All online casinos must be licensed and regulated to operate. At the bottom of the casinos home page you should be able to see a licensing logo. Remember that the casino needs to be licensed where you are if you want to use it. For instance, if you're a UK based player, the site should display a license from the Gambling Commission. If a casino doesn't clearly have a license, then it's best to avoid, as it could be a scam.
Check also that your choice of casino accepts your favored payment method. These days, there are loads of ways to pay online, although since April it has been illegal to use a credit card to deposit and withdraw funds at online casinos in the UK. E-wallets, such as Paypal, Neteller and Skrill, are some of the most popular options. They offer privacy and are a simple way to keep casino funds separate from everyday finances.
The most popular casinos normally offer new players enticing welcome offers, such as free spins and matched bonuses. These can make a big difference to your bankroll, so shop around and find the best one for you. Always read the terms and conditions, so that you fully understand the terms of the offer before committing.
Now you're ready to go ahead and play video poker online, remember the key points. Stick to safe sites, don't go chasing losses and remember to enjoy yourself!