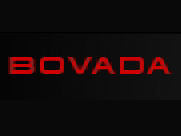 Offshore US-facing online poker leader Bovada hit a lucky PR coup this week with a pair of high-profile streams on the popular streaming service Twitch.
Twitch is a video platform that allows people to stream live (or slightly delayed) video of their webcam and computer screen to viewers, with a focus on video gaming.
A player named stickyrice1 has garnered substantial attention this week from his daily high stakes exploits. Playing primarily the 10/20 game on Bovada, the highest the site spreads, the recreational player's lucky heater that peaked at amassing close to $40,000 in one night has attracted tens of thousands of followers.