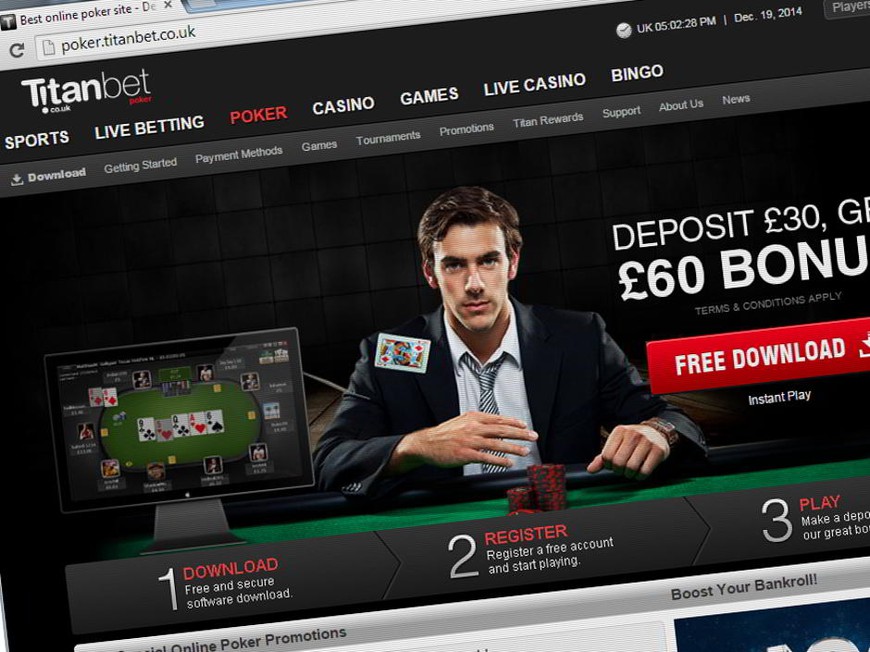 As a result of the onset of new regulations in the United Kingdom, Titanbet Poker—a Playtech-owned online poker room in the newly regulated market—is forging relationships with media outlets in an attempt to secure market share under the new regulatory regime.
Its latest partnership is with the national radio station talkSPORT. Mark Saggers, host of the popular Kick-Off show, will perform three interviews per week promoting Titan Poker.
The head of Titanbet's UK sportsbook, Russell Yershon, along with brand ambassadors for the site, will discuss odds, plays of the week, and general information about the betting markets, according to SBC News.
The agreement also includes promotions on the station's website and through its social media outlets.
"Having deals with offline, online and now broadcast outlets allows us to grow our brand even further and talkSPORT's audience provides the perfect demographic for us to make the next step as a business," Yershon told the press.
Titan has also recently entered an agreement with The Sun Newspaper in which it will sponsor the newspaper's daily betting section which includes the daily betting tips column, Tot's Tips, and sponsorship of the weekend football action in the Saturday edition.
"The Sun's betting column will give us excellent exposure for the Titanbet.co.uk brand and great reach when it comes to sports bettors as we look to execute our launch strategy in the UK," Yershon said.
PT Entertainment Services, a subsidiary of Playtech and parent company of Titanbet.co.uk which also operates Titan Poker on the iPoker network, has migrated its UK players to the new UK-only site.
Winner, also on the iPoker network and operated by PT Entertainment, has launched a .co-UK site and is pursuing a license in the UK. Some iPoker skins have chosen to withdraw from the UK. Mansion Poker is one which has decided to leave, and is redirecting players to Titan.
In September, Winner struck a deal with the Premier League football club West Ham United for the 2014 – 2015 season that will allow it to display ads on LED boards during all home games.
Titanbet will leverage Titan Poker's well-known brand name and reputation in the igaming industry which should serve the UK new gaming outlet well. On offer are sports betting, casino games, bingo, live casino play and more. They also have in-play betting which offers players the opportunity to wager on every step of the action.