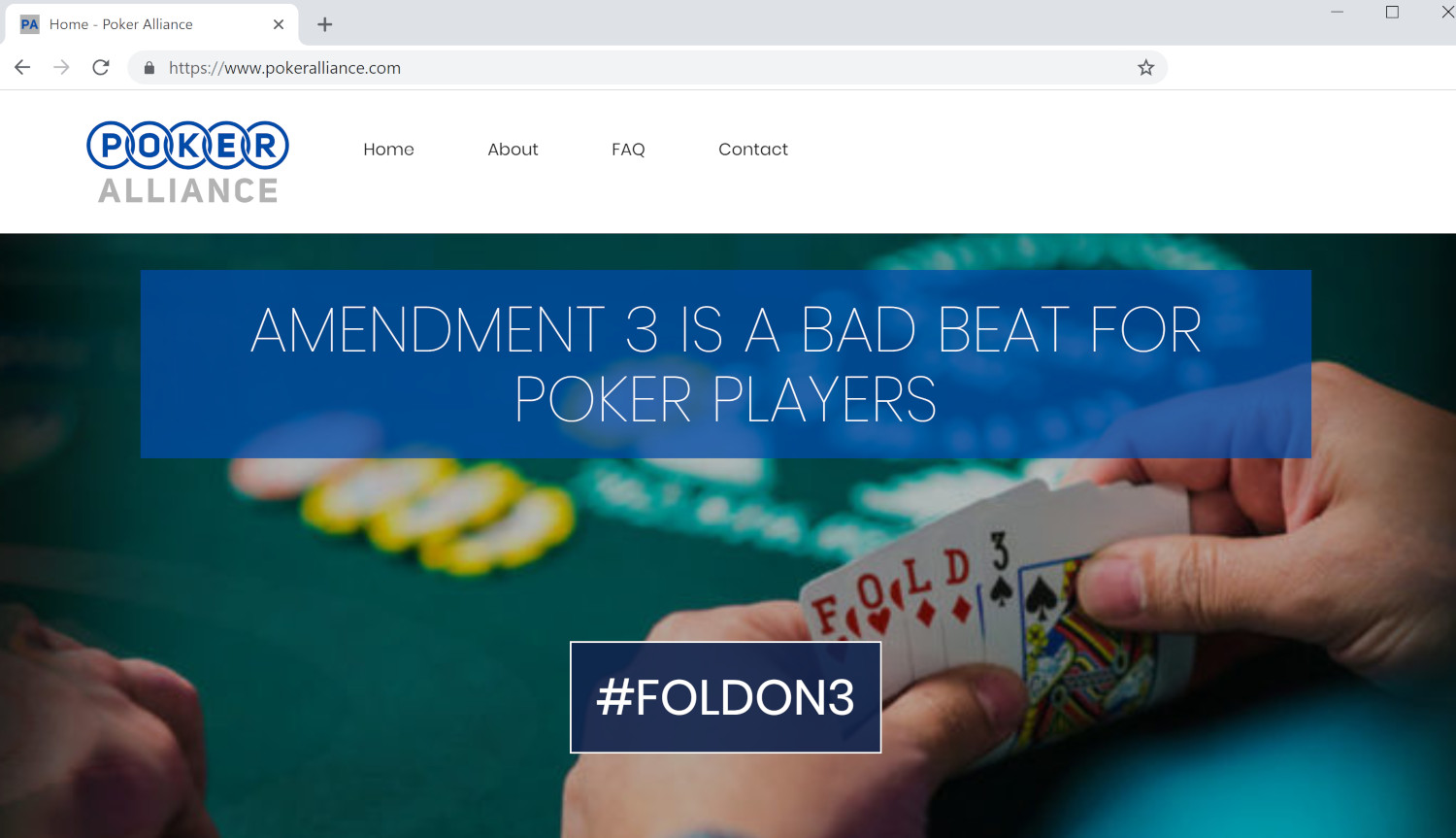 In its first public campaign since rebranding from the Poker Players Alliance at the end of June, the Poker Alliance has asked its 30,000 members residing in Florida to vote no for Amendment 3 when they go to the polls on November 6.
Amendment 3, named the "Voter Approval of Casino Gambling" amendment, would require any future authorization of gambling in the state to be approved by vote of the citizens, including online gaming and additional land-based card rooms.
If the amendment passes next week, state lawmakers would no longer be able to pass a law to authorize the expansion of gambling in the state. Lawmakers would also be restricted from adding a constitutional amendment to the ballot that would increase gambling.
While the name of the amendment gives the impression that the control of gambling expansion would be put into the hands of the citizens, local communities would actually lose control as any vote to expand gambling in their community would need to be approved by 60% of voters across the entire state.