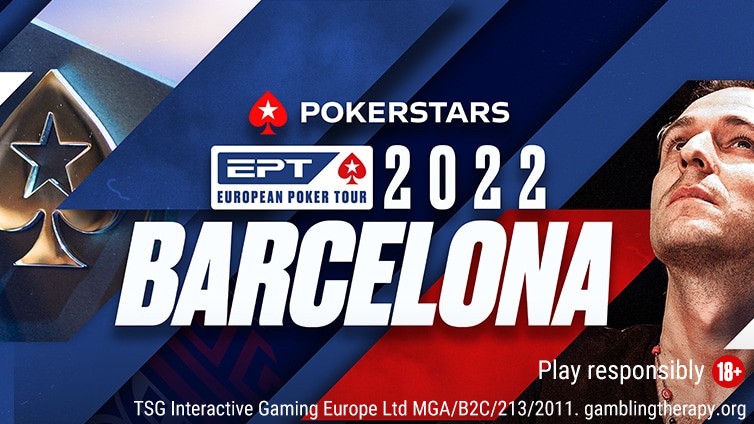 Barcelona has always had a special place in European Poker Tour (EPT) lore. It was the very first city to host an EPT Main Event way back in 2004, and in 2014 the Barcelona festival set a record for the largest EPT Main Event on European soil, with its only rivals coming from the equally storied PokerStars Caribean Adventure (PCA) stop at the time. And once again, Barcelona has proven to be a record-breaker for the EPT.
If the poker world needed any more indication that live poker is back with a vengeance, PokerStars' EPT Barcelona confirmed it. Once again, the Spanish city hosted a record-breaking EPT festival from Aug 8 – 21, and this wasn't even the first time.
In fact, Barcelona has made a habit of smashing EPT records. Looking back, of the top ten EPT Main Events in history, six of the ten happened in Barcelona, and the top five spots exclusively belong to the Spanish city.

Last verified: September 2023
Special Signup Offer
100% deposit bonus up to $600!
Deposit $20 and get $30 worth of free play
One of the best mobile apps
Biggest

MTT

guarantees
So, if records were going to be broken this season on the EPT, it should be no surprise that it would happen in Barcelona. By the time the dust settled on the EPT Barcelona Main Event, it had set records for the biggest field and prize pool in EPT Main Event history, and both of those records cracked new milestones.
For the Main Event field size, it was the first time the field had over 2,000 entries and the first time an EPT Main Event prize pool had ever capped €10,000,000.
EPT

Barcelona Main Event Stats
Record Attendance: 2,294 entries (1686 unique, 608 re-entries)
Record Prize Pool: €11,125,900
Winner's Prize: €1,714,000
EPT

Barcelona Owns the
EPT

Record Book

While this year the festival in Barcelona blew past previous records set for the EPT, Barcelona is no stranger to the EPT record book. The top five EPT Main Events in history were all held in Barcelona, and six of the top ten results came from that city.
Top

EPT

Main Events in History
EPT

Barcelona 2022 — 2,294 entries, €11,125,900 prize pool

EPT

Barcelona 2019 — 1,988 entries, €9,641,800 prize pool

EPT

Barcelona 2018 — 1,931 entries, €9,365,350 prize pool

EPT

Barcelona 2016 — 1,785 entries, €8,657,250 prize pool

EPT

Barcelona 2015 — 1,694 entries, €8,215,900 prize pool

PCA

2011 — 1,560 entries, $15,132,000 prize pool

PCA

2010 — 1,529 entries, $14,831,300 prize pool

EPT

Barcelona 2014 — 1,496 entries, €7,255,600 prize pool

PCA

2009 — 1,347 entries, $12,674,000 prize pool

EPT

Sanremo 2010 — 1,240 entries, €6,014,000 prize pool
The record-setting Main Event numbers from this year were staggering, but it wasn't the only event that saw massive turnout. It smashed records—the €1,100 Estrellas Main Event also crushed previous records for a brand-sponsored live poker tournament.
Previously, the largest live event sponsored by PokerStars was a special live version of the Sunday Million at King's Resort in Rozvadov. That game saw attendance numbers crack 5,000 for the first time, with 5,045 entries total.
While that seemed like a massive number at the time, the recent Estrellas Main Event put it to shame, beating the previous record by more than 20% with a final field of 6,313 entries, made up of 2,765 unique entries and 3,548 re-entries. That swelled the prize pool to €6,060,480, a massive figure for a game priced at €1,100.
The record-breaking at Barcelona was almost par for the course, given the city's storied EPT past. Still, the stop likely surpassed all expectations especially given recent events in the live poker world. While the world may not yet be wholly beyond the COVID-19 problems, it seems clear that live poker is back with a vengeance.