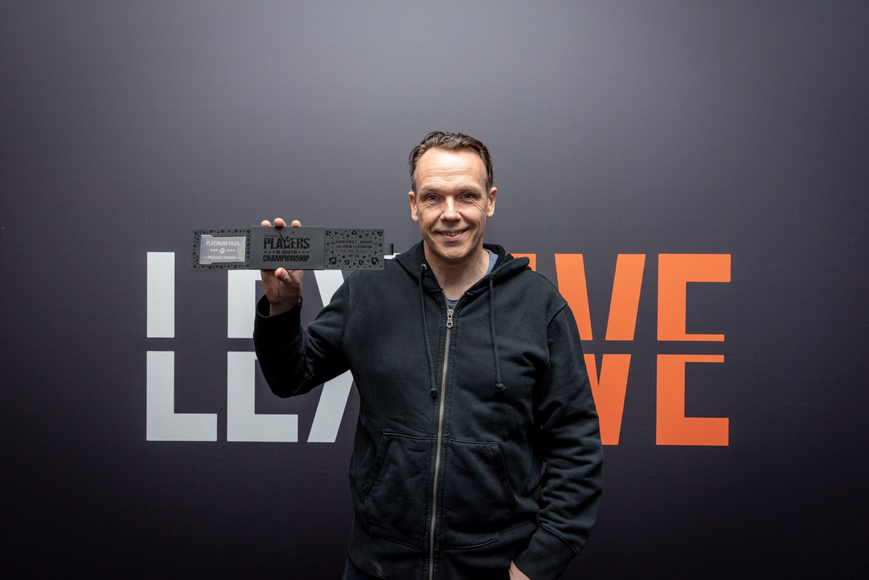 It has been a bit of a wait for Patrick Winterbottom, but he is finally on the verge of being able to use his Platinum Pass. After more than years, the PokerStars Players Championship (PSPC) is returning to the live felt, and Platinum Pass winners like Winterbottom will have the chance to use passes that have been burning holes in pockets for years, waiting to be put to good use.
It was October 2019 when Patrick Winterbottom, a math teacher from the United Kingdom, won his chance to play the massive $25k buy-in PSPC. Everyone expected he would get his shot in Barcelona in August 2020.
That, of course, never happened. In March 2020, the world halted as the COVID-19 pandemic hit, and operators like PokerStars scrambled to reschedule live events. The planned 2020 PSPC was one of those events, and while the original plan was to return in 2021, the pandemic had other ideas. Over two years later, the action is back in the Bahamas this coming January.
The Bahamas is where it all began for the PSPC when it ran for the first time as part of PCA 2019. Initially, organizers wanted to move the event's second running to PokerStars' most prominent EPT stop, Barcelona. After the pandemic put the kibosh on that game, the plans reverted to the PCA for the 2023 edition.

Special Signup Offer
Not regulated or for use in Ontario
100% deposit bonus up to $600!
Deposit $20 and get $30 worth of free play
One of the best mobile apps
Biggest

MTT

guarantees
Winterbottom Finally Has Chance to Play
Anticipation heightens the pleasure when the time comes, but the past few years may well have put that adage to the test. People worldwide had to put their plans on hold in March 2020; not least among them were poker players like Patrick Winterbottom, the proud owner of a PSPC Platinum Pass.
The pass, which he won almost exactly three years ago, in October 2019, is Winterbottom's ticket to the biggest game of his life. The tournament's first running back in 2019 was the biggest $25k live game in history, and the Platinum Pass is a way to get into the event for cheap.
In Winterbottom's case, his path went through both online and live games before he wound up with the coveted ticket in his pocket. He first bet on Ben "Spraggy" Spragg in a Streamer Showdown against other PokerStars ambassadors.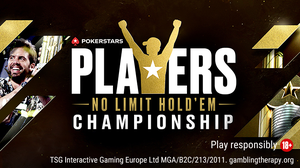 Spraggy made good on the bet and won that Streamer Showdown, which sent Winterbottom to an exclusive online freeroll. He forgot about the freeroll until the game was around 25-minutes old, but fortunately for him, so did a lot of the other players.
"The bizarre thing is, I'd forgotten about it," he said about the online freeroll. "I sat down one Saturday afternoon, loaded up PokerStars, and saw the tournament was already running and had been for 25 minutes, but every single player at my table was sitting out. Nobody was there. So basically, within ten minutes, I was able to steal all their blinds and have a nice stack. I was so lucky that, like me, everyone else had forgotten to play it. Otherwise, I wouldn't be here today."
The "here" Winterbottom was talking about was the 2019 Lex Live 2 which ran in London in October 2019. The top six finishers in that online freeroll got invitations to a special live sit & go at the 2019 event sponsored by PokerStars ambassador and streamer Lex Veldhuis.
Winterbottom won that sit & go in London, securing a pass to the game, which he thought would run in just a few months. Instead, he has been sitting on that pass for nearly three years now, and by the time he uses it in early 2023, it will be four years since the last PSPC event.
The math teacher from Maidenhead, Berkshire, did not just sit around for the past few years, though — instead, he used the extra time to prepare for the big game. He took a year off his teaching gig to put in some study time. "I planned to take at least a year out," he says. "I'm now doing some tutoring on evenings and weekends, and I'm spending more time working on my poker game, getting ready for the Bahamas."
It has been quite the wait for players like Winterbottom, who have been sitting on Platinum Passes for years, but that wait is nearly over. In just a few months, the Platinum Pass winners like Winterbottom will finally be able to sit down at the PSPC felt and put their luck and skills to the ultimate test.
Download the PokerStars App and start trying to make your way to the 2023 PSPC.