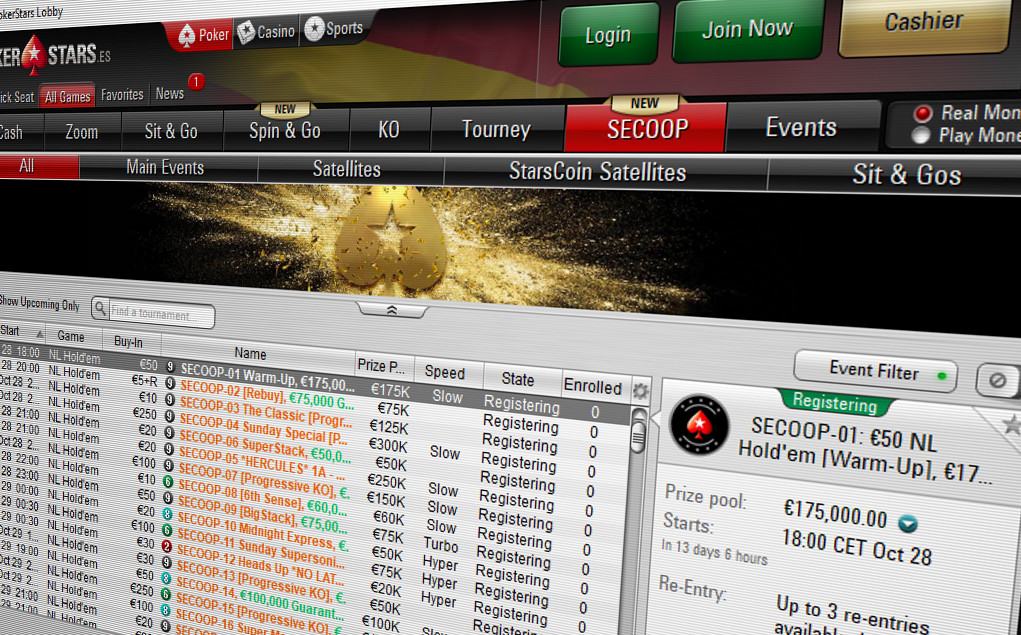 Players from France, Portugal, and Spain will once again get to play a big-ticket PokerStars championship, with the debut of a new "SECOOP" tournament series to run at the end of the month, PRO can reveal.
The PokerStars Europe network has yet to officially announce the details of its upcoming online tournament series, but PRO has seen an early release of the full schedule as well as associated promotions. In total, €10 million will be guaranteed over almost 150 events in what is expected to become an annual staple in the market.
As revealed last week, it will be called the Southern Europe Championship of Online Poker (SECOOP), an extension of the WCOOP naming used in the dot-com market. The series is set to run from October 28 for two weeks.