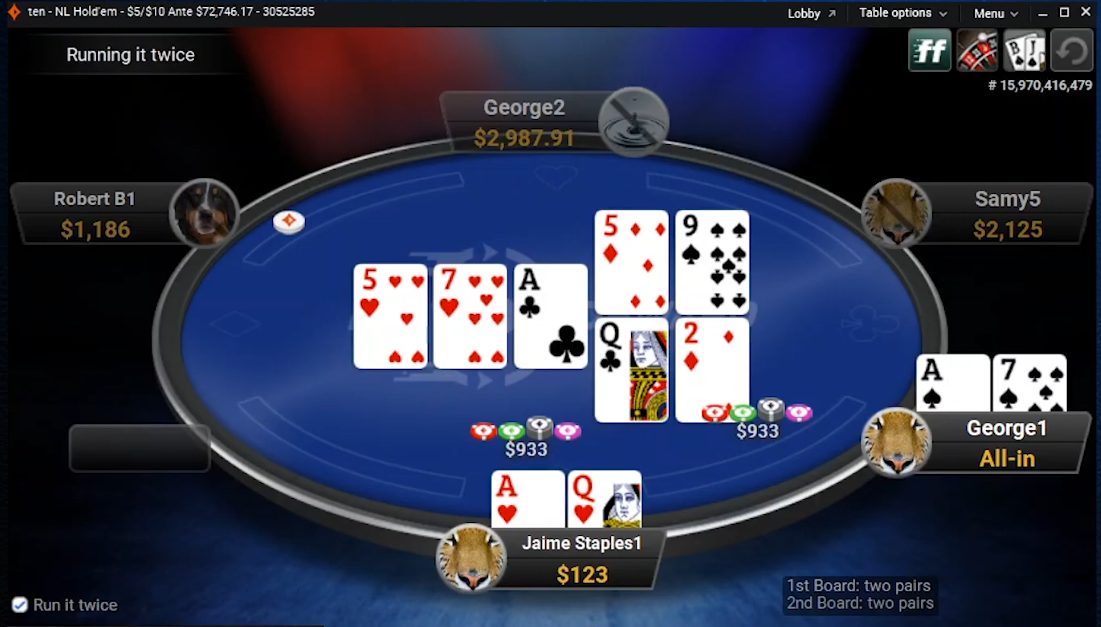 Just before the holiday break, partypoker released another significant upgrade to its online poker client, introducing various new features and improvements to the software.
While most of the changes are focused on aesthetics, including new table themes and an improved tournament "ITM" indicator, the highlight is the addition of a Run It Twice feature.
Run It Twice (RiT) is a practice common in cash games whereby players who go all-in have the option to deal the community board or remaining streets twice. For it to kick in, all the players involved must mutually agree.
The pot is then split in half and winners are determined based on the outcome of each board. RIT can be used on the preflop, flop or turn.
The feature has been around for many years. It is widely popular in high-stakes live cash games as running the board twice helps reduce all-in variance.