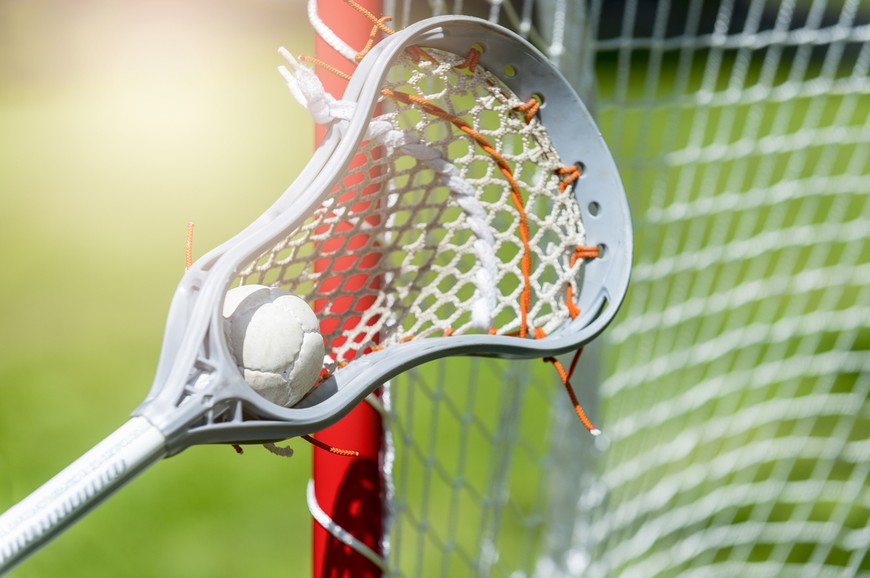 While football and basketball dominate the American sports scene, Canada is a country of lacrosse and ice hockey, so naturally, passionate fans betting at the top Ontario sportsbooks place the highest number of wagers on these sports.
History says lacrosse predates ice hockey — the first match was allegedly played in 1100. Fast forward to the present, and lacrosse has grown into a modern spectacle, captivating thousands of spectators who would happily overpay for a ticket to a local derby.
Ontario's most popular lacrosse teams are the Toronto Rock, Calgary Roughnecks, Vancouver Warriors, and the Halifax Thunderbirds. The National Lacrosse League season 2023 was wrapped up recently, with the Buffalo Bandits winning the title. However, do not hang up your lacrosse sticks just yet, as plenty of Premier Lacrosse League action is left to bet on.
This article will cover the best lacrosse betting sites in Ontario, talk about the competitiveness of the odds, coverage of markets, and lacrosse live streaming service. Sit tight, grab your helmet, and let us finish this faceoff!
BetMGM Sportsbook Ontario
One of the heavyweight contenders in the sports betting industry, BetMGM Sportsbook Ontario has excellent coverage for lacrosse enthusiasts. Just as importantly, this provider has a flawless reputation when it comes to the security and safety of its customers.
BetMGM's lacrosse markets include standard deals like all other major sports. You can bet on the match winner (money line), spread betting, and total points.
The coverage intensifies every time around the playoffs for Major Lacrosse and Premier Lacrosse League, adding more player-specific markets, prop bets, combo wagers, etc. When the game starts, customers who enjoy live lacrosse betting will have in-play options.
All in all, BetMGM is a perfect spot for lacrosse wagering, as well as for other popular sports in Canada, especially ice hockey. It boasts some of the highest odds for NHL games throughout the entire season, with occasional special offers whenever the Toronto Maple Leafs, Vancouver Canucks, Calgary Flames, or Winnipeg Jets have an essential match around the corner.
DraftKings Ontario Sportsbook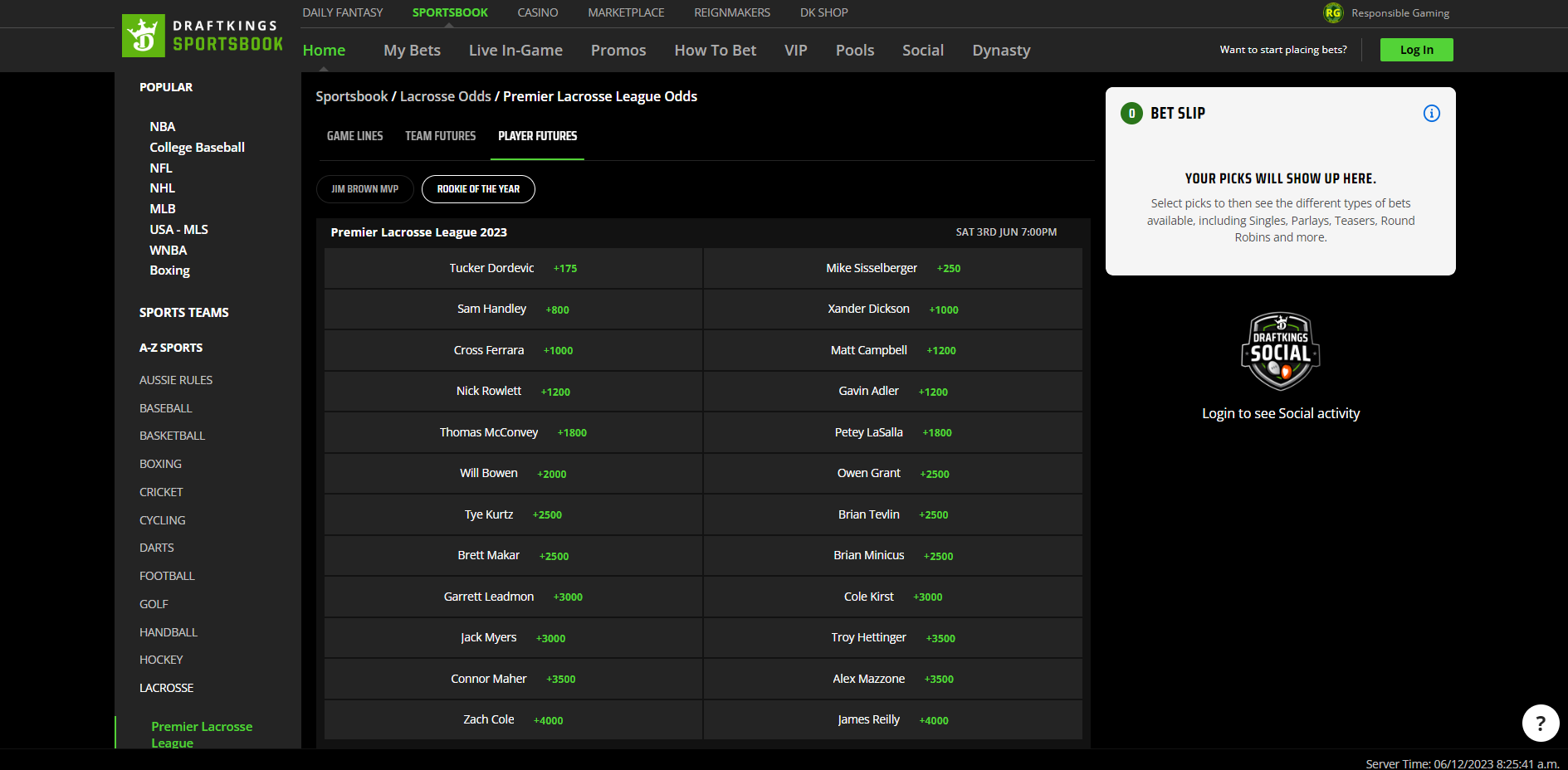 The leader in unique features and single-game parlays has entered the Ontario sports betting market, and so far, the DraftKings Sportsbook reviews have been nothing but positive.
Their lacrosse coverage includes standard money lines, totals, and spread bets available for most popular leagues at least five days before the match starts.
The only extra opportunity worth mentioning for those monitoring talented youngsters and future stars is the Rookie of the Year market. You can bet on over 20 different players to win this award.
New to lacrosse betting or sports wagering in general? Fear not; DraftKings Ontario has your back, going the extra mile to produce a fantastic guide for all beginners available in the main lobby. This includes detailed explanations of sports rules, a sports betting glossary, and general betting rules — acting as the coach you never had but always wished for!
FanDuel Ontario Sportsbook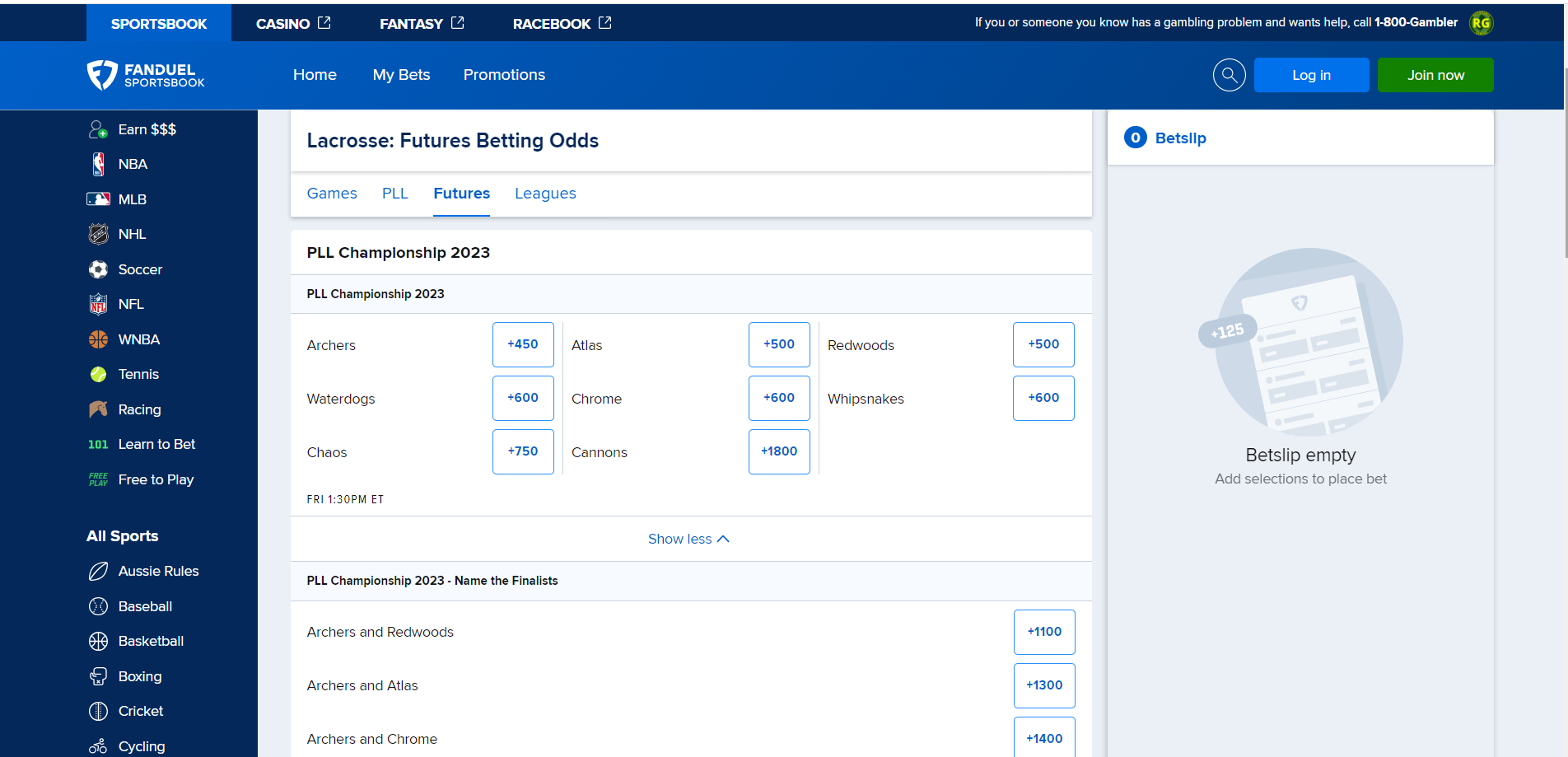 After running successful operations across the United States, FanDuel Sportsbook has also made its presence known in Canada. With its stellar mobile sportsbook app, creative prop bets for all major sports in North America, and multiple benefits for loyal customers, this operator has been one of Ontario's top choices for sports bettors.
*Outright to-win and futures wagers separate FanDuel Ontario from most competitors when it comes to lacrosse betting.*
Right now, you can place bets on which of the eight teams is going to win the Premier Lacrosse League 2023, predict which two squads are going to make it to the finals, and predict the PLL Championship Finals exact outcome (Team A to beat Team B), pick a team to receive a Top 3 Playoff Seed, or Regular Season MVP Player (Tom Schreiber, Jeff Teat, and Trevor Baptiste are at the top of the list right now).
FanDuel Sportsbook does not have lacrosse daily fantasy sports (DFS) in its store, but there might be such opportunities, or at least a few small DFS tournaments, shortly. The popularity of this sport has been booming in the last few years.
Join The Best Sportsbooks For Canada Lacrosse Betting