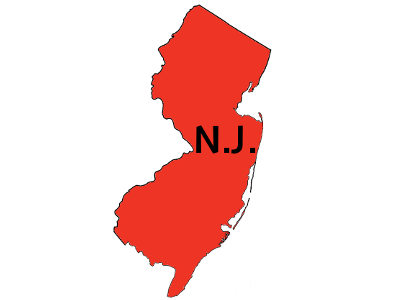 Revenue from online poker in New Jersey took a substantial hit last month, according to figures released this week by the Division of Gaming Enforcement (DGE).
Operators reported a total of $2.1m in rake and tournament fees during November, a decrease of 12.8% from October and the largest month-on-month percentage drop in the market since April of 2014.
In October, operators benefited from the biggest tournament series ever spread in New Jersey. PokerStars ran the NJCOOP and competitor partypoker/Borgata offered the competing Garden State Super Series.
In total, over $2 million was paid out in tournament prizes. There was little in November offering the same experience: WSOP.com did run a small Anniversary series for a week towards the end of the month to celebrate three years of the online poker market in the state, but other than that, operators did not have the help of any online poker series to prop up revenues.
Promotions Alone Not Enough
Still, there were plenty of promotions running during the month. PokerStars featured a winter Card Hunt promotion that lasted most of November, WSOP rewarded MTT players with its Mega Monster Leaderboards, and partypoker enticed cash game players by introducing its successful Gladiator promotion in the market during the final two weeks.
Couple those incentives with a $600 Fall Reload Bonus at WSOP and a $300 match reload bonus from Borgata, both of which ran in the early days of the month, and November had the makings of another positive month.
Instead, PokerStars revenue dipped more than 18%, countering half of the 36% gain it made in October; partypoker and Borgata lost nearly all of the 16% it gained in October and Caesars also regressed to its pre-October revenue levels.
In all, online poker revenue from each licensee broke down as follows:
Resorts/PokerStars, $829,309 (40% market share)
Caesars (WSOP/888): $632,459 (30% market share)
Borgata/partypoker: $621,874 (30% market share)
Looking back to November 2015 provides a more positive perspective of the New Jersey online poker market: Revenues last month represent a 6.4% year-on-year increase.
Online Casino Games
Revenue from online casino games topped the $15 million mark for only the second time in history last month ($15,085,936), falling just short of the record $15,356,879 recorded in July.
Operators collected over $800,000 (5.7%) more than they did in October on the virtual casino floors, representing a 34% increase from November 2015.
Golden Nugget continued to draw the lion's share of the market leading the five licensees with a 25.2% share. The others broke out as follows: Borgata (21.1%), Tropicana (19.8%), Caesars (18.1%) and Resorts (15.8%).
Overall, online gaming generated $17,169,578 of revenue for operators, $2,575,437 of which flows through to the state in the form of a 15% tax on Gross Gaming Revenue.
This article originally appeared on Poker Industry PRO and has been republished here as a courtesy to our readers. Please visit Poker Industry PRO for more information on the industry intelligence services that are available, or email sales@pokerindustrypro.com to get a free trial.