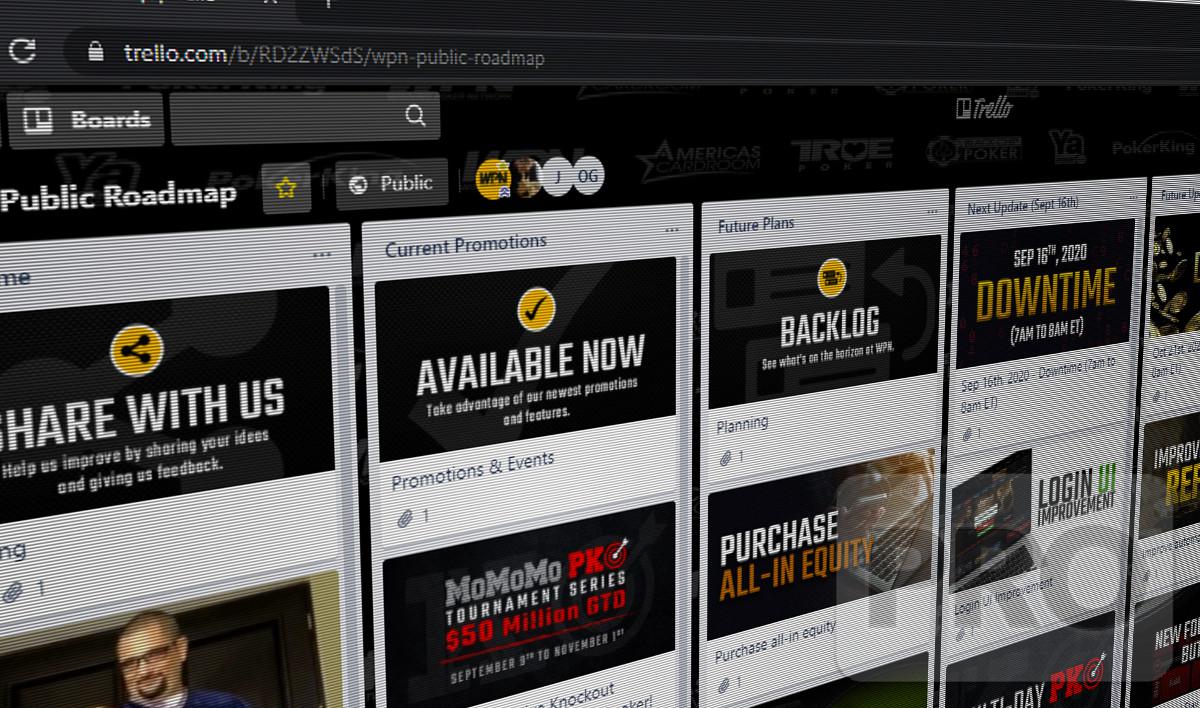 US-facing offshore online poker network Winning Poker Network (WPN) and its flagship Americas Cardroom (ACR), has launched a public roadmap on Trello, a popular collaboration tool.
The roadmap allows anyone to see the company's upcoming product deployments and what is in the pipeline, plus take a sneak peek at longer-term product plans.
"We're a poker site, built by players for players," said Michael Harris, a representative for Americas Cardroom. "So, naturally, inviting players into our world makes perfect sense."
"Our public Trello board lets anyone see what we're up to, where we've been, and where we're going. We designed it in-house, complete with graphics to make things visually interesting," Harris added.