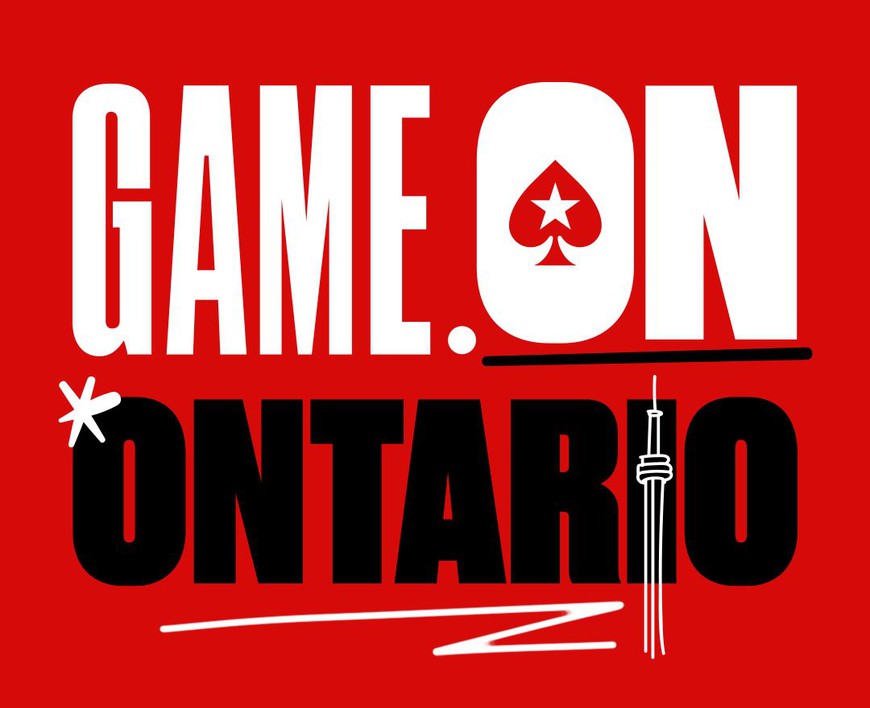 2022 was a big year for online poker in Canada, as it saw the emergence of the first regulated market in the country. After Ontario passed its iGaming regulations, many big-name operators lined up, eagerly waiting to get their licenses and get their foot in the door.
However, while everyone else was scrambling to prepare for the big market opening in April, PokerStars was in no rush to get its local license and set up shop. It took advantage of the opportunity afforded by the regulators to remain operating in the gray market while its local application was pending. The operator was finally approved for an Ontario iGaming license in mid-June and went live for casino gaming, sports betting, and, of course, poker a couple of weeks later.
PokerStars banked on the fact that its brand strength would be more than enough to compensate for its delayed launch. From everything we have seen over the past few months, the operator was not wrong. PokerStars Ontario has quickly emerged as the market leader, showing no sign of slowing down.
A Strong Start Made an Impression
While late to the party, PokerStars Ontario made a grand entrance to the market, launching a massive Platinum Series right off the bat, with CAD $1,000,000 in guaranteed prizes. It was a bold move, but the room was confident it would pay dividends in the long run.
With a total number of entries exceeding 23,000, the series was a major success, despite some events having overlays. The operator took a relatively small financial hit, but it certainly made its presence in the province known.
Not long after, PokerStars launched the Ontario version of its trademark 'COOP series, aptly named ONCOOP. This series doubled down on the guarantees, promising prizes to the tune of CAD $2,000,000, as well as two Platinum Passes.
The first-ever ONCOOP saw 122 events split into two tiers (High and Low). The original plan was to hold 132 tournaments. However, some of them had to be canceled because of technical difficulties involving a DDOS attack that plagued the operator worldwide, not just in Ontario.
When all was said and done, the 2022 ONCOOP was still a roaring success, surpassing total guarantees for all events combined, awarding just shy of CAD $2,000,000. This was not much of a surprise, given that PokerStars is famous for its ability to throw massive online events. However, achieving such ambitious goals in a relatively new market was still an impressive feat.
Solidifying Its Market Position
PokerStars Ontario did not rest on its laurels. While traffic on the cash game tables continued to grow, the room would offer a couple of different series. The Micro Stakes Bonanza at the end of October was geared toward players with smaller bankrolls, and it was another success.
The Fall Fest series in late November was followed by the Winter Series, a massive event that kicked off on Boxing Day and is still ongoing. With almost CAD $1.4 million in guaranteed prizes and 60+ events across the board, it was an excellent way to wrap up a very successful year for the operator.
Things went well on the other side of the spectrum, as PokerStars Ontario reclaimed the top spot in the cash game traffic in mid-December. With 267 active seats recorded on December 18, it was well ahead of its closest competitors, WSOP Ontario and BetMGM Poker Ontario.
What Comes Next for PokerStars Ontario?
With 2022 wrapping up, the operator is undoubtedly looking toward new challenges in the coming months. If the past five-odd months are anything to go by, we can expect many more epic tournament series, massive guarantees, and everything else that poker players, big and small, want to see.
While the real money Ontario online poker market is still shaping up, there is a pretty clear picture of what things might look like in the future, and PokerStars Ontario will undoubtedly play a significant role in that future.
Get ready for 2023 by signing up with PokerStars and getting the latest PokerStars Ontario Download.