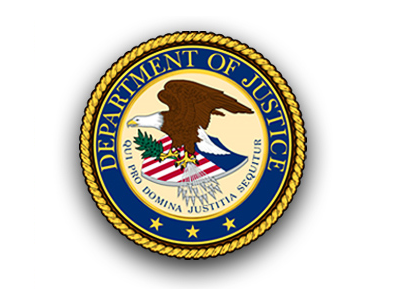 The US Department of Justices (DOJ) filed a 51-page response to the pre-trial motions seeking to dismiss the charges against John Campos and Chad Elie, on Friday. The defendants were named in the indictments unsealed on Black Friday and find themselves in the position to defend online poker in court on behalf of all Americans.
A 52-page document detailing the DOJ's response, obtained by Forbes, provides a first look at the strategy it intends to employ in proving its case and substantiating its assault on online poker.
John Campos, former vice chairman of the board and part owner of Sun First Bank and Chad Elie, who operated a payment processor for online poker sites, were charged with numerous offenses including violation of the Unlawful Internet Gambling Enforcement Act (UIGEA),the Illegal Gambling Business Act (IGBA), money laundering, and operating an illegal gambling business. Elie faces an additional charge of conspiracy to commit bank fraud and wire fraud.
The DOJ is seeking to dismiss the contentions the defendants made in their pre-trial motions including challenges to the language and jurisdiction of the laws they are accused of violating and, in Elie's case, fraud. The DOJ asserts, "the conduct alleged in the Indictment – a scheme through which the charged defendants abused the U.S. financial system in order to fund their illegal operations – amounts to clear violations of the statutes charged."
Additional details of the financial transactions that are the foundation of the Government's case against the defendants were also disclosed in the document along with allegations of involvement with organized crime.
The legal arguments to be presented in this case are highly anticipated but, in the end, the passage of legislation to regulate the online poker – if successful – would do a lot to diffuse the hype.