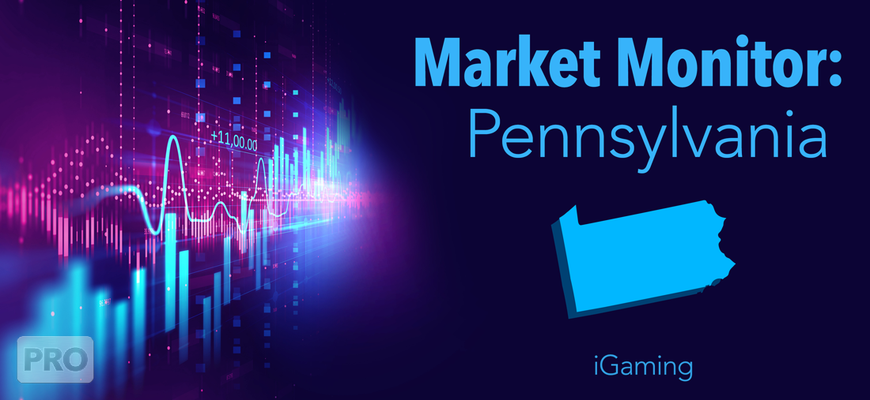 Online poker in Pennsylvania had one of its better months of late — still in decline, but not quite as sharply as seen recently. At a total of $2.7 million in revenue reported across licensed operators in the state last month, it represents a dip of 7% on the same month a year ago — better than the double-digit falls reported in March and prior.
The trend between operators remains much the same — with PokerStars leading the market, WSOP in sharp decline, and BetMGM managing to eke out growth.
PokerStars, on the Mount Airy license, fell 7.4% year-over-year, in line with the market overall, retaining its market share of over 60%. Meanwhile, WSOP (Harrah's) reported just $541k last month, one of its worst in market history. Its market share of 20.0% is at an all-time low.
Meanwhile, the two smaller licensees — BetMGM and Borgata, on the Hollywood and Rivers-Philadelphia licenses, respectively — continue to buck the market trend and grow revenue, each up around 50% on the same month a year ago. The pair share a single network, BetMGM PA, and they generated $494k in revenue combined. The gap between them and WSOP is now below 10%, and their combined market share of 18.2% is its best since WSOP entered the market.
PA online casinos grew year-over-year by 22% to revenue of $135 million, a performance in line with prior months. It is the second-best month in terms of total revenue on record Casinos on the Hollywood license (primarily BetMGM, DraftKings, and Barstool) remain atop the market, with $58 million.1 in revenue for a 43% market share.