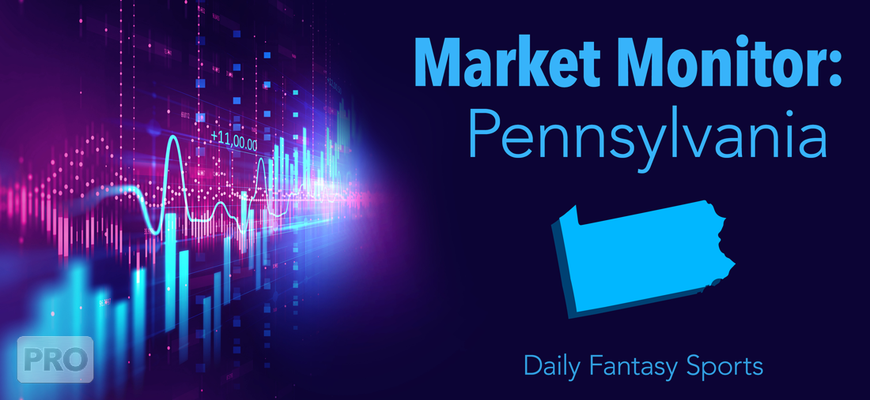 The PA fantasy sports market could not replicate in April the stable performance reported in March.
Operators reported a combined $1.55 million in net gaming revenue last month, down 9.4% on the same month a year ago, according to the latest data released by the Pennsylvania Gaming Control Board. Entry fees followed the same trend, down 9.1% year-on-year to $14.9 million. Even so, it is better than the double-digit falls reported throughout last year.
DraftKings took a much larger portion of the market in April than is the norm. It actually grew revenue month-on-month from February into March, reporting $1.1 million in revenue, a three-month high. This gave it a 71% market share, its best in recent history. Primary competitor FanDuel took much of the rest, with $370k in revenue for a 24% market share.