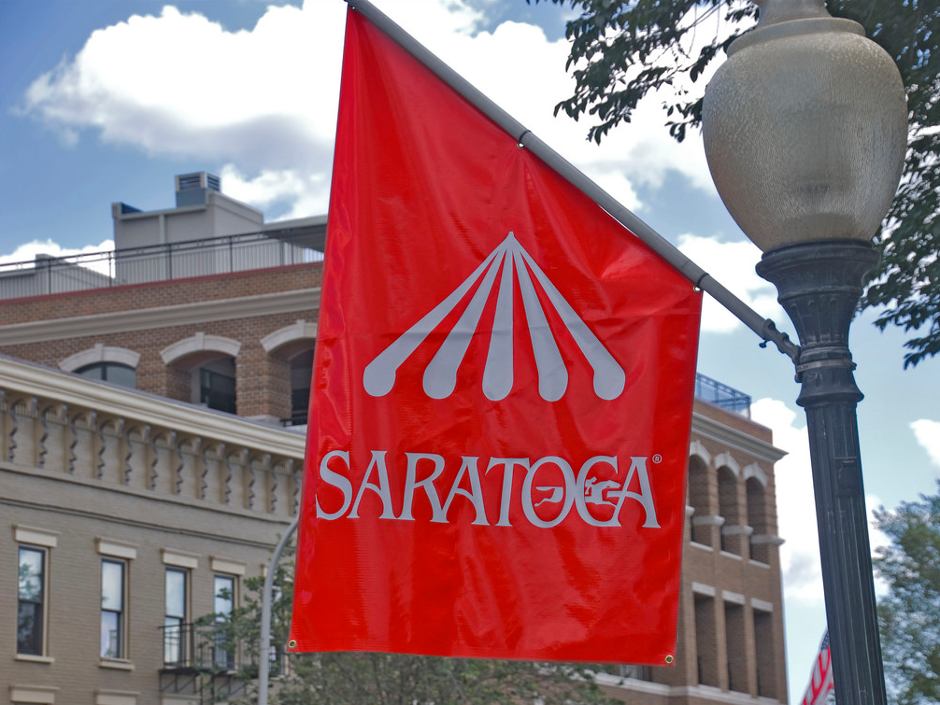 Saturday's feature race will be the 91st running of the G1 Whitney Stakes. This Breeder's Cup "win and you're in" event will be the 9th race at Saratoga where a field of 8 contenders will vie for a $1.2 million purse and the coveted free pass to the starting gate in the $6 million Breeder's Cup Classic.
Get a $100 sign up bonus at twinspires.com
35% of 9f dirt races at Saratoga have been won wire to wire with a clear advantage on the inside. Being inside and up front will be paramount in this race, and this plays right into the hands of 7/5 morning line favorite Diversify. Diversify is coming off of an impressive 6-1/4 length win in the G2 Suburban Handicap at Belmont where he cut spectacular fractions of 46.0 and 1:093. A repeat of that career best Brisnet speed figure will put him right back in the winner's circle.
Diversify will be challenged by 2/1 morning line 2nd choice Mind Your Biscuits. This multiple graded stakes winner, wo has had much success in one-turn sprints, is coming off of a 2nd place finish in the G1 Met Mile at Belmont. In that race, Mind Your Biscuits traveled a bit wide and covered 20 more feet than the winner, the equivalent of just over 2 lengths. Mind Your Biscuits will be trying 2 turns for the first time in his 22 race career, and I hate betting older horses trying to do something new.
The keys to winning this race belong to long shot Dalmore. Dalmore has shown an affinity for the front end, and if Diversify goes for the front and Dalmore does not challenge, the race could be over at the half mile marker. Though Mind Your Biscuits is a sprinter, he does not like to be too close early and will not challenge for the lead.
If there is a pace challenger, I do see some vulnerability in Diversify's late pace speed figures. But without a legitimate early challenge, Diversify gets away easily and wins. I do not see a speed duel coming, so Diversify is my choice to win the race. As usual, when I land firmly on the favorite I will look for an exacta.
Get a $100 sign up bonus at twinspires.com
The horse I landed on to complete my exacta is 9/2 morning line Backyard Heaven. This Chad Brown trainee threw out a real clunker as the favorite in the Stephen H. Foster. If we can forgive that effort, he had previously won the G2 Alysheba while posting competitive speed figures. In only his 6th lifetime start there is also plenty of room for improvement. With a fair amount of early foot, Backyard Heaven should follow Diversify around the track. Without a speed duel, this duo will have enough left to keep all of the closers at bay.
The bottom line is a Diversify and Backyard Heaven exacta.