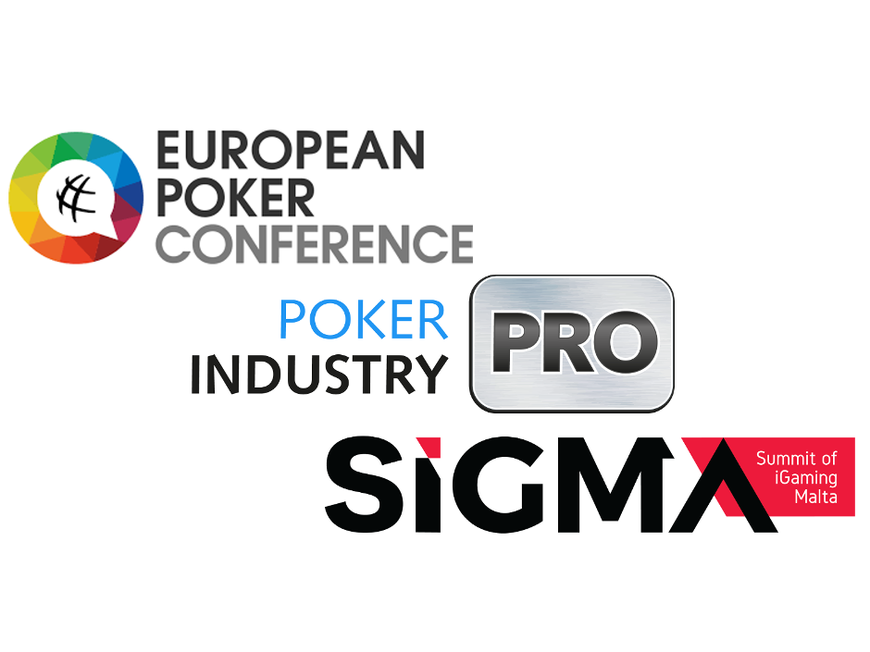 Poker Industry PRO, the authoritative business analytics platform for the online poker industry, will be in Malta this November to co-sponsor the 2nd Annual GPI European Poker Conference.
The conference will take place as part of SiGMA 2017, one of Europe's leading igaming conferences, on November 23 at the Malta Fairs & Conventions Centre. Malta is the home of hundreds of gaming companies and licensees with a workforce of several thousand in the igaming industry.
The 2017 GPI European Poker Conference will feature several panels each focusing on a discussion topic relevant to the current and future online poker landscape. As the leading provider of data, news and analysis on the online poker industry, the knowledge and expertise of the PRO staff will set the tone for what is sure to be one of the most informative discussions on the key topics facing the online poker industry.
Industry stakeholders will have the opportunity to discuss online poker's trending topics, learn from industry experts and establish valuable connections with their peers. Operators, affiliates, service providers, media, sponsors and other associates will be in attendance to contribute to and learn from these invaluable discussions.
GPI Chief Alex Dreyfus is excited to partner with SiGMA for the second iteration of the GPI European Poker Conference. "[The conference] needed a stronger platform to connect the live and online poker industry," Dreyfus stated. "SiGMA attracted almost 4,000 visitors last year and expects that number to grow to over 7,000 in 2017. Working with them will allow us to have a much broader reach and develop initiatives aimed at growing the game of poker, by connecting more and more the industry stakeholders."
Eman Pulis, Managing Director of SiGMA, sees the European Poker Conference as a valuable addition to the conference at large. "For [SiGMA] this is a partnership made in heaven – thanks to GPI's authority and leadership, SiGMA can truly claim to be a 360° showcase for igaming. We look forward to welcoming poker executives and stakeholders to network and do business together and with the rest of the igaming community," Pulis stated.
In many ways, the European poker industry serves as a model for the rest of the world. Join fellow industry members to discuss the successes and potential solutions to issues that will likely shape the evolution of poker.
This article originally appeared on Poker Industry PRO and has been republished here as a courtesy to our readers. Please visit Poker Industry PRO for more information on the industry intelligence services that are available, or email sales@pokerindustrypro.com to get a free trial.