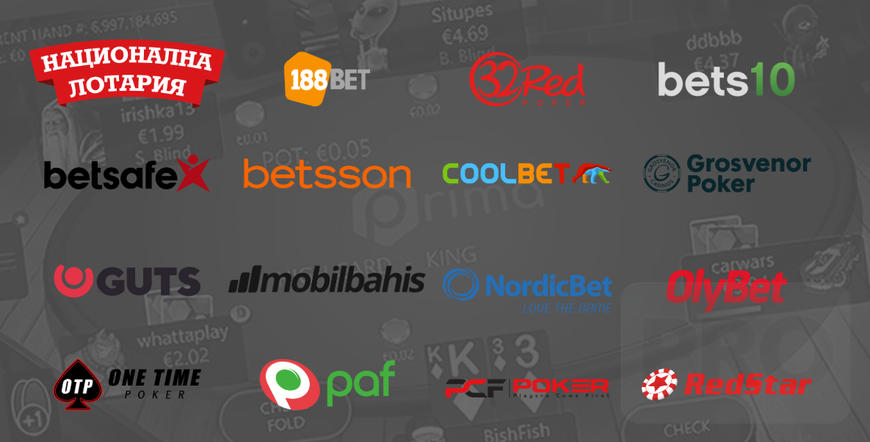 When Microgaming announced that it would close its online poker network MPN sometime in 2020, it surprised many—not least its 16 skins. They all now face a difficult decision: Find a new home, go it alone or close their online poker room entirely.
Upon confirming its closure, Microgaming stated that all its skins had shown interest in finding a new home, and that it would be facilitating such moves.
"Every one of our poker rooms has told us they intend to find a new supplier for poker software, and we intend to help them make the migration as simple and smooth as possible, for players and their business in general," it was stated.
In reality, it would be surprising if all 16 skins migrated elsewhere. For some, poker is a minor part of the portfolio, and a migration would be more hassle than its worth.
But for many others, online poker is a key part of its gaming offer. Betsson, which runs three brands on MPN, and its Turkish spinoff Realm Entertainment, will be exploring all options; others, like Red Star and newly-launched PCF and One Time Poker, have poker as their primary offer and will need to formulate a new plan quickly.
All Active

MPN

Online Poker Rooms Prior to Shutdown
Brand
Owner
Licenses
7777
National Lottery AD
Bulgaria
188Bet.com Poker
(independent)
Isle of Man
32Red
Kindred Group
Gibraltar, UK
Bets10
Realm Entertainment
Malta
Betsafe
Betsson AB
Malta, Estonia, Latvia, Sweden, UK
Betsson Poker
Betsson AB
Malta, Sweden, UK
Coolbet
(independent)
Estonia, Sweden
Grosvenor Casinos Poker
Rank Group
Alderney, UK
Guts.com
GiG
Malta
Mobil Bahis
Realm Entertainment
Malta
NordicBet.com Poker
Betsson AB
Malta, Denmark, Sweden
OlyBet.com
Olybet
Estonia, Latvia
One Time Poker
GiG
Malta
Paf
Paf
Åland Islands, Estonia, Sweden, UK

PCF

Poker
(independent)
Curacao
Red Star Poker
(independent)
Curacao
Candidate Networks
Unfortunately, the opportunities today for a white-label skin on a network are slim. A few years ago, one would have the pick from the likes of Ongame, SPIELO, MPN, iPoker and even Revolution and Chico. Some operators even offered its customers a choice of multiple networks.
After MPN closes, there will only really be two choices, and only one obvious pick: iPoker. It operates in the same markets and offers a similar online poker experience to Microgaming. One can expect the network to pick up a few skins with MPN's demise.
GG Network is also in the mix. It has made a name for itself in offering a very comprehensive online poker product, with a built-in HUD, staking platform, tracking tool and a myriad game variants and other features. The network is growing fast, ranking third globally in cash game traffic and offering giant tournament series. My many metrics, it is a very attractive offer.
However, the playing experience is quite unique. It has a distinct Asian focus; it has high cash game rake; and the network has very strict rules on behavior considered "predatory." This all would make for a jarring move for some players coming from MPN. It could well pick up new skins, but it is probably not a candidate for many white-market operators.
IDN should be mentioned, but its operation is even more opaque than GGN's and it is highly focused on Asia. It has made little effort to move into regulated European markets and it is not clear whether this option is on the table for any MPN skins.
There is also BetConstruct, which is actively looking to attract new customers to its network. It succeeded recently with Grey Snow Poker, but the network still has very little active traffic, so it has an uphill battle attracting larger skins onto its fledgling network.
Finally, operators may start their own online poker network. Betsson appears the most likely candidate here, as it has its own poker software and likely has the clout and player base to make it work.
Below, each primary group of poker skins, and their options, is discussed. No skin has announced its plans yet, so any discussion of expected network migrations should be considered speculative. But with few options on the table and a short time frame, a fairly narrow list of possibilities for each can be examined.
MPN

Poker Rooms and Potential Destinations
Skin/Company
Poker Importance
Potential destination
7777
Low
iPoker or Closure
188Bet
Low
GG Network
Betsson (Betsafe, Nordictbet)
High
Independent (Europebet or Tonybet software)
Coolbet
Medium
iPoker
GiG (Guts,

OTP

)
High
iPoker, GG Network
Grosvenor
High
iPoker
Kindred (32Red)
Medium
Unibet
OlyBet
Medium
iPoker
Paf
Medium
iPoker

PCF

Poker
High
iPoker, GG Network
Realm (Bets10, MobilBahis)
Medium
Betsson's network
Red Star Poker
High
BetConstruct, iPoker, GG Network
Betsson
The Stockholm-based public online gambling company Betsson runs three online poker rooms on MPN. Of all the operators on the network, Betsson is the most likely to consider going it alone and launching its own online poker network, pooling players between their three skins.
| | | |
| --- | --- | --- |
| Betsafe | Betsson AB | Malta, Estonia, Latvia, Sweden, UK |
| Betsson Poker | Betsson AB | Malta, Sweden, UK |
| NordicBet.com Poker | Betsson AB | Malta, Denmark, Sweden |
Across its three active online poker rooms, Betsson, Betsafe, and NordicBet, it is thought to contribute a significant share of MPN's player pool. Its footprint used to be even larger, with a Triobet skin and sponsored live events.
It operates in four countries under local regulation and is pursuing a license in The Netherlands. Its focus on the Scandinavian markets means its customer base will be particularly valuable.
While the operator is focused primarily on sports betting, Betsson appears to consider poker a core product offer and it would be surprising if it did not continue to offer online poker in some format. A transition to iPoker might be the most obvious move, but there is good reason to think launching its own online poker network is on the cards.
In 2015, Betsson acquired Europe-bet (later the hyphen was dropped for the more succinct Europebet), a Georgian-licensed online sports betting site which also runs the country's second-largest online poker room on its own software.
Three years ago, PRO spoke with Betsson's Head of Poker Adam Vella who said that there was some potential for combining the player pool between it and its MPN skins.
"We are reviewing the possibility of sharing some liquidity among our brands," he said at the time. "Although the majority of Europe-Bet players will more than likely remain ring-fenced, there could be opportunities to share tournaments and satellites, with some of the Betsson Group brands sharing the micro-stakes tables with Europe-bet in the future."
While that never came to pass, the company may well revisit this now that MPN is set to close. Europebet offers tables denominated in the Georgian lari and is heavily localized so a single, fully-shared network may not be feasible, but utilizing its platform at a minimum should be possible.
While it would require some investment, this may well be a preferred and ultimately more fruitful direction than moving its sizeable player base over to another network like iPoker.
There is one other option on the table, and that is exploring opportunities with Tonybet. Betsson acquired the parent company that operates Tonybet's Lithuania business in 2016. Tonybet runs a small independent online poker network across various markets with licenses in the UK, Denmark and Estonia. The network has a special focus on Chinese Poker variants.
Betsson already runs a Betsafe Lithuania online poker skin on Tonybet; presumably there is scope to extend partnership to include its global online poker brands. The network is close to dormant today, so Betsson may have the latitude to shape the network to whatever would best suit its needs.
Realm Entertainment
Realm Entertainment has two skins on MPN both focused on the Turkish market. As predominantly an online sports betting operator, Realm may see little motivation to invest the time to find a new home for online poker.
However, there is good reason to believe they will move in the same way as Betsson—which could mean skins on Betsson's own network.
| | | |
| --- | --- | --- |
| Bets10 | Realm Entertainment | Malta |
| Mobil Bahis | Realm Entertainment | Malta |
Realm Entertainment was formed in 2010 as a spin-off of Betsson's Turkish business. The publicly-listed parent company, which faces additional scrutiny given its European licenses, shed the gray market operation; a new, private company incorporated in Malta was founded.
The new Realm Entertainment acquired the Turkish customer database from Betsson, and continued operations on the Bets10 brand. It later introduced MobilBahis, also focused on Turkey, with a mobile-only site. Both launched online poker skins on MPN.
To fully benefit from the spin-off, Betsson also launched a new business-to-business subsidiary and licensed its platform to Realm. As per their 2018 annual report, this partnership remains in place today.
It seems likely that if its partner Betsson launches its own online poker network, the Turkish external business will come along for the ride. That would make for a network of five brands (or six, if either Europebet or Tonybet were connected) and could well be the path forged.
UK Public Companies
| | | |
| --- | --- | --- |
| 32Red | Kindred Group | Gibraltar, UK |
| Grosvenor Casinos Poker | Rank Group | Alderney, UK |
Grosvenor Poker is the online poker brand of Rank Group, a large publicly traded company in the UK which has a big bricks-and-mortar footprint in the country.
The company runs a local poker tour, the Grosvenor UK Poker Tour (GUKPT), which has run continuously since 2007 and visits various Rank Group properties around the country. It has already announced its 2020 schedule on the tour, with stops in London, Manchester, Edinburgh and Luton. Dates stretch beyond the expected closure of the online poker network.
The company hosts live streams of the action on the tour, runs a separate National Poker League for all its live events, and even has its own poker events app. It runs a big schedule of online satellites every week exclusively on its MPN poker skin guaranteeing dozens of tickets to GUKPT and Deepstack events.
In other words, Rank invests a lot into poker and its online poker operation is not likely to close, and the operator will be keenly exploring its options. Its most obvious home will be on iPoker, not least because that is the network it called home until 2016, when it hopped over to Microgaming. Presumably Playtech would welcome it back.
The situation with 32Red, another big UK brand owned by a public company, is very different. It was acquired by Kindred Group, parent company of Unibet Poker, in 2017.
One of two things will happen. The path that sees the 32Red brand still offer online poker is for it to move onto Kindred Group's own online poker platform. Powered by Relax Gaming, the company already operates another brand on the network, Pokerihoune, which came through its acquisition of iGame the year prior. It seems a natural path for 32Red.
However, the company has also shuttered online poker rooms after acquisition. iGame's other poker brand 24hr Poker did not survive the move, and online poker players at Stan James, acquired in 2018, were moved over to Unibet Poker.
So, if Kindred Group does not feel the 32Red brand contributes much in the way of a poker community, it may kill the brand and try to move players onto Unibet directly.
Locally Regulated
There are three companies with MPN skins in regulated markets that each have a tough decision on what to do.
| | | |
| --- | --- | --- |
| 7777 | National Lottery AD | Bulgaria |
| OlyBet.com | Olybet | Estonia, Latvia |
| Paf | Paf | Åland Islands, Estonia, Sweden, UK |
Finnish gambling company Paf is licensed in Finland's autonomous Åland Islands and has a mission statement of raising money for the islands. The business has been in standing for over 50 years and has offered poker as part of its online gaming service for a long time. It holds local licenses in Estonia, Sweden and the UK, and has previously explored Spain.
It is expected to search for a new home for poker. It has experience integrating into different networks—it used to offer multiple poker rooms, with skins on the now defunct Ongame and SPIELO. iPoker would be its natural new home. The more gray-market-friendly GG Network, IDN and BetConstruct may not tick the right boxes for the company's white-market credentials.
Olympic Entertainment Group (OEG), recently absorbed within Odyssey Europe, is a publicly-listed company in Estonia and one of the largest casino operators in the country. Online it runs the long-standing Olybet brand, with licenses in Latvia and Estonia. It moved onto MPN in 2013.
The company had an old online poker room, Olympic-Online Poker, on the iPoker network; a return to the network seems likely.
The Bulgarian National Lottery's 7777.bg went live on MPN just ten months ago. It is one of the few companies that holds a license in Bulgaria to offer local online poker games. It is hard to judge how important poker has become for the new operator and whether it is worthwhile for it to seek a new home.
GiG
Gaming Innovation Group (GiG) is a privately-held igaming operator based in Malta. It runs its own brand, Guts.com, and also provides a white-label solution for operators looking to offer online gambling, including poker.
| | | |
| --- | --- | --- |
| Guts.com | GiG | Malta |
| One Time Poker | GiG | Malta |
Guts.com went live on MPN in 2015, and in the past has been given the spotlight in trialing new software updates.
One Time Poker (OTP) only launched on MPN in February of this year. It is a white label, meaning that it runs on GIG's own gaming license, MT SecureTrade, in the UK and Malta.
OTT has been very active on Twitter since launch and has run its own exclusive guaranteed tournaments. While there has been no public announcement about its plans, it was one of the first skins to leak details of the MPN closure ahead of the network's official announcement.
While the site also offers casino games, poker defines the brand so if it is to survive, it will need to find a new home. This may depend on what integration GiG can offer upstream. Again, iPoker seems to be the most likely destination, though GG Network could well be a candidate.
Independents
There is a string of four independent skins whose ultimate destination or demise remains hard to predict. None have yet publicly stated their plans regarding online poker.
188Bet.com Poker
(independent)
Isle of Man
Coolbet
(independent)
Estonia, Sweden

PCF

Poker
(independent)
Curacao
Red Star Poker
(independent)
Curacao
188Bet is an Isle of Man-based and licensed online gambling operator, focused on sports and casino but with an MPN skin on the side. It is hard to gauge much about the operation: It has held a license since 2007, and it seems to target Asian gray markets—its "select your region" page mentions Malaysia, Indonesia, China and Cambodia. It has no social media presence and has not sought licensing in the UK or Sweden.
It is hard to imagine poker been a significant part of its operation, but if it seeks a new home then GG Network seems like a natural fit.
Coolbet is an established operation with licenses in Estonia and Sweden and an additional focus in neighboring Finland and Denmark. Like many other brands on MPN, sport is the main focus.
However, poker is more than just an afterthought: The company put on the Coolbet Open for the first time in 2018 in Tallinn, Estonia. It will convene for its fourth outing next month. Satellites are spread online. It seems likely the operator will be seeking a new home as a matter of priority. Again, iPoker seems the most likely beneficiary.
PCF Poker, short for Players Come First, launched just six months ago. The Curacao-based operation is new and offers casino and sports betting alongside poker.
PCF launched with a splash, announcing former PokerStars ambassador Felipe Ramos as a team pro who streams for the site. While its Twitter page mostly discusses sports betting, it did tweet about the recent UCOP series.
Again, its options are iPoker or GG Network. Its founders have history with GGN: It launched another brand, PPI Poker, on the network fairly recently. However, it failed to gain traction and died soon after launch; It may not be a relationship it wishes to revive.
Red Star Poker has a long history serving the Russian online poker market. It was founded in 2005 and initially ran an independent online poker room. It later joined Cake Poker, which changed to Revolution Gaming. in August 2013, it made the move to MPN.
Red Star is thought to have a large player base, and poker is a core part of its online gambling offer. It has also expanded outside its Russian roots, with the operator today targeting an interesting mix of gray markets—Argentina, Germany, Norway and the Ukraine—with a different domain and localized site for each.
While iPoker and GG Network would be quite likely homes, one interesting potential would be the new online poker network by Betconstruct.
Red Star's sports book is already powered by Betconstruct, so plugging into its online poker network may be straightforward. While the network is small, Red Star could be bringing with it a sizeable player base. It might give it some increased flexibility with its poker offer not available at more established networks.
Adjarabet
Georgia's leading online poker site Adjarabet is in an interesting spot. The site is "powered by MPN," but it owns its own software and has an entirely separate player pool. MPN provides the backend infrastructure only.
The obvious move would be to simply sever ties entirely, but it would be building out a full backend system itself. Whether it has the team in place for this is unknown.
Another option is that possibly Microgaming will continue to run its backend service for Adjarabet, while shutting down MPN. It has not known whether this opportunity is on offer.
There are two other components to consider: One is that the company has recently been acquired by Flutter, parent company of Paddy Power and Betfair. These two brands run skins on the iPoker network.
However, it seems unlikely that Adjarabet would make this move, as it enjoys the benefits of its own player pool (in particular, localized tables), and Playtech is not thought to offer an equivalent to MPN's Babelfish API stack which allows it to plumb in to a backend while retain its own frontend client.
The other factor is that Flutter has proposed a takeover of The Stars Group, owner of global online poker leader PokerStars. However, Adjarabet will need to make a decision about its online poker future well ahead of this deal completing.