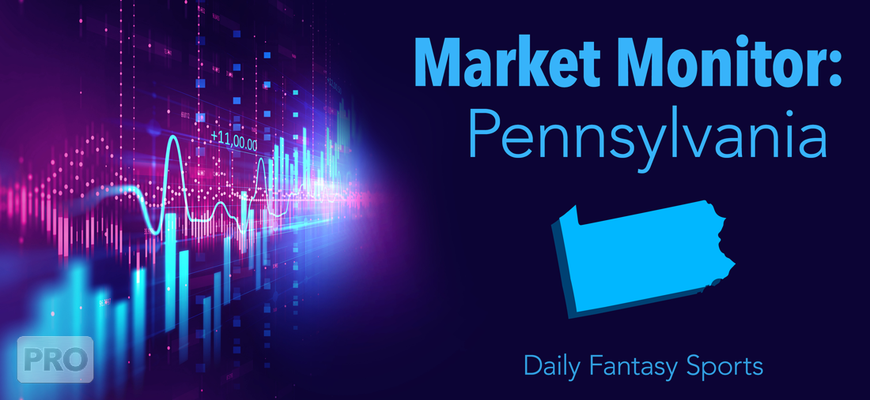 The decline in the PA fantasy sports market continued in May, with operators reporting a combined $15.2 million in entry fees and $1.6 million in revenue, each figure down 20% year-over-year.
While there has been significant disruption in the sports markets over the last two years due to the coronavirus pandemic, revenue is down 13% on the pre-pandemic May 2019, suggesting there is underlying decline in the industry.
There is no real change to the makeup of the market. DraftKings remains on top, at $943k in revenue controlling 60% of the market; FanDuel is second at $583k and 37%.
That remaining 3% is split between two other operators. Newcomer Underdog Sports reported $22.1k in revenue, another strong showing. The operator is just completing its first full year in the regulated PA market, and has made great gains against many established operators, most now dormant.
Yahoo, the traditional third-place fantasy operator in PA, had to settle for 4th with $16.9k in revenue.