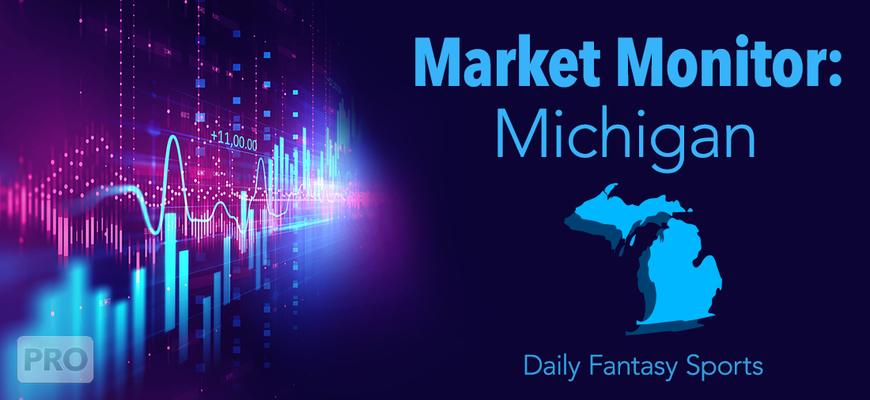 Fantasy sports in Michigan ticked up slightly in July 2022, the latest month of data released by the MGCB. At $1.1 million in revenue, it is a notch above $1 million reported the month prior. However, year-over-year it is a fall of 1.5%.
There was no change among the major players in July. DraftKings remains the clear market leader in net gaming revenue: Its $565k was enough for just over 50% in market share. FanDuel was second, with $312k (28%).
Newcomer PrizePicks, which had moved ahead of FanDuel earlier in the year, now sits in clear third, carving out a 12% market share. It will be notable to see how the entrant performs in the busier NFL season, which appears to be its busiest period.
The standout in July was FFPC. The season-long fantasy football operator generated $107k in what would have been pre-season subscriptions. This was a shade higher than $96k it did in July of 2021.