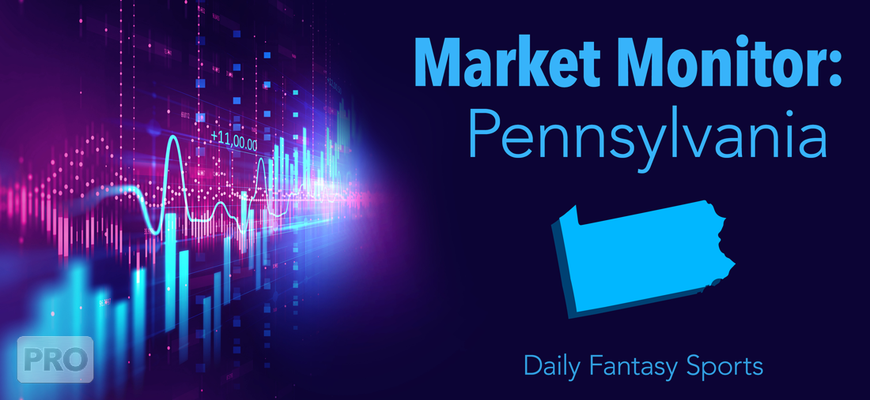 The PA fantasy sports market finished the year with its best-performing month of 2022, according to data from the Pennsylvania Gaming Control Board (PGCB). The $2.8 million in revenue from regulated operators may not be setting any records; year-over-year, it was down 13% — but that is the lowest decline of any month in 2022.
Indeed, the market declined 22% across 2022, painting a bleak picture of the fantasy sports market. At least it finished on a relative high.
December is also an outlier month because many season-long operators pay out contest entries at the end of the NFL season. The likes of Footballguys (JDAD) reported a $59k net loss last month as it distributed its big prizes — but it took in $162k in revenue in September, so its numbers for the season overall are looking healthy.