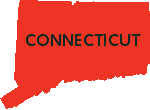 The Connecticut State Department of Consumer Protection reported the third month of data from its newly-regulated online casino and sports betting market, which launched in mid-October.
In total, the two licensed providers generated $16.3 million in online casino games, up 18% on November 2021. Both DraftKings CT and FanDuel CT grew month-over-month, with the former leading the market, despite its share dipping slightly, from 57% to 56% in December.
The picture was much the same in online sports betting. In terms of handle, licensed operators attracted $143.6 million in bets, up 13% on $127.6 million on November.
Again, DraftKings leads in sports, taking a 48% market share. FanDuel picked up 44%, and the third operator — SugarHouse CT, in partnership with the Connecticut Lottery Corporation (CLC) — picked up a 7.9% market share. This is up slightly on November, so the small operator is managing to grow its slice of the market, though it remains thin.
However, in terms of revenue, the market fell, after what were presumably consumer-favorable sports results. Hold (revenue as a percentage of handle) fell for all three operators. DraftKings enjoyed a hold of over 8% in the first two months of operation, but this fell to just 4.6% in December. FanDuel's hold of 10% in November was cut by more than half to just 4% in December.