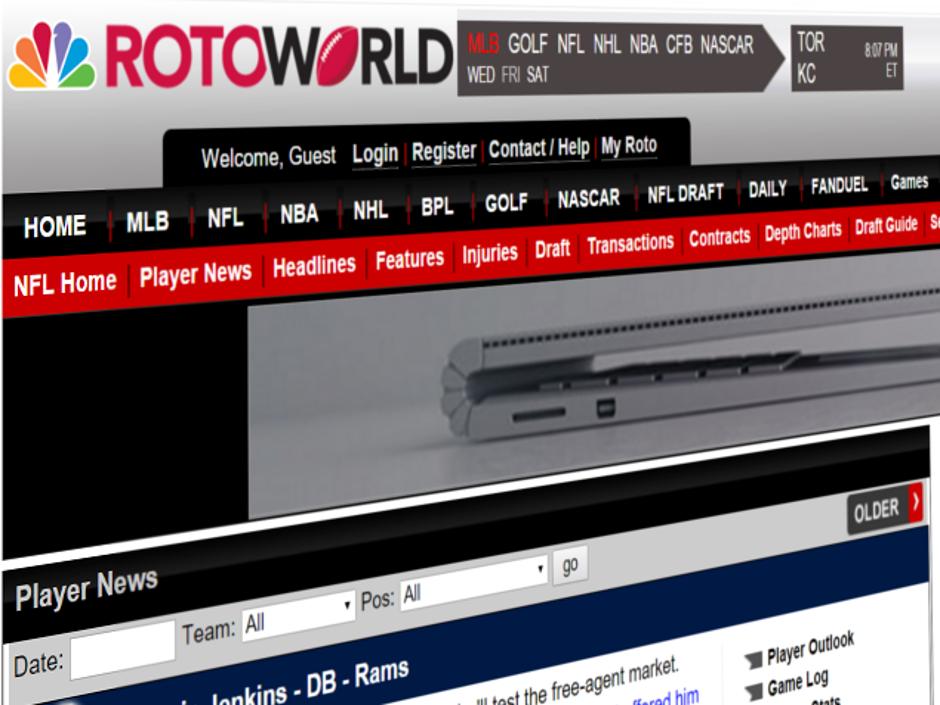 In order to be competitive at Daily Fantasy Sports, one needs to be abreast of all of the latest news and information. Without it, it is incredibly difficult to compete, so why put yourself at a disadvantage when there are DFS tools that provides a vast amount of information for free?
One of the best ways that we have found to keep up on the latest news and information is by using the free Player News service provided by RotoWorld.com.
Updated several times a day, the Player News section aggregates information from sources around the web including news sites, social media, team web sites, radio, television and other various fantasy sports content providers.
Each post in the Player News section not only gives you the words straight from the horse's mouth, they also provide analysis for every listing by RotoWorld's team of seasoned fantasy sports experts.
And, every post is time stamped and sourced providing you the additional information you need to dig deeper into the news and arrive at your own conclusions. They even provide a link to the source in most cases to make your research even easier.
DFS Tool of the Week is brought to you by


The free Player News service at RotoWorld.com is a DFS tool that you will want to check in on often, but don't worry if you are not able to access it as often as you like because the postings are there for you to look through at your convenience.
You can scroll through the updates going back in time as far as you like. You can also search by a player's name to find the latest news, and every post is linked to a page that provides a wealth of information on each player including, career stats, game logs and a listing of other skilled players on the team.
If you are even semi-serious about playing DFS, this tool is something you will want to utilize often.