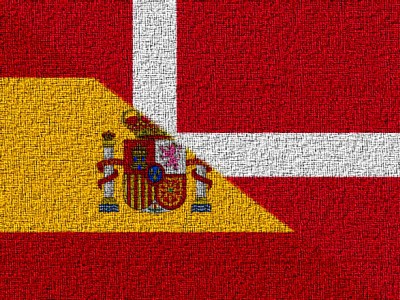 Perhaps it is not exactly "all systems go" in Denmark but it will take more than pesky tech issues to prevent regulated online poker from coming to the country in January. SKAT, The Danish Tax Authority, announced this week that operators will be allowed to open in January even if they have not implemented the required player verification system, and will be given two months to add it in.
The regulation calls for the integration of NemID (literally "EasyID"), a common authentication system in Denmark to securely log into services like online banking. Due to technical challenges, operators will be permitted to allow users to create accounts as long as they supply a national ID number (CPR). Sites have until March 1 to add NemID support.
Denmark's permissive online poker regulation has had a smooth passage through the legal process and the launch is on schedule. It was given a glowing thumbs-up from the EU earlier in the year, had 43 operators apply for a license in October and issued licenses to 38 of them this month.
Danish poker players can expect most networks to open "dot.dk" poker rooms, including PokerStars, PartyPoker, 888 and skins on Ongame and iPoker. The player pool is not expected to be segregated, rather shared with international player pools.
Things are not going so smoothly in Spain. The first "dot.es" poker rooms were, in theory, set to open on December 20, but that date came and went. The deadline to apply for a license closed on December 15, and it is thought that more than fifty operators, including Groupe Bernarde Tapie, applied, although no official list has been published. It is thought that only two operators – PokerStars and PartyPoker – were ready to open, but neither did. Both still hold "coming soon" pages and Spanish players continue to play on the "dot.com" international sites.
There are now reports from the Spanish media that this situation may last for another three months. Reported in Spanish Economic newspaper Cinco Dias, it appears the newly elected People's Party is considering extending the license application until March 31. The first poker rooms would not open until April and, until then, operators will be permitted to allow Spanish players to continue playing on international sites. In response, Unibet, who had emailed customers to inform them they would be shutting them out from December 20, has continued to operate in Spain.
Unlike Denmark, the Spanish player pool will be segregated. However, the regulation allows for players internationally to register on licensed sites. The latest version of regulation lifted many restrictions that had been previously in place – including weekly and monthly deposit limits – and raised others, hopefully making for a competitive and player-friendly market.