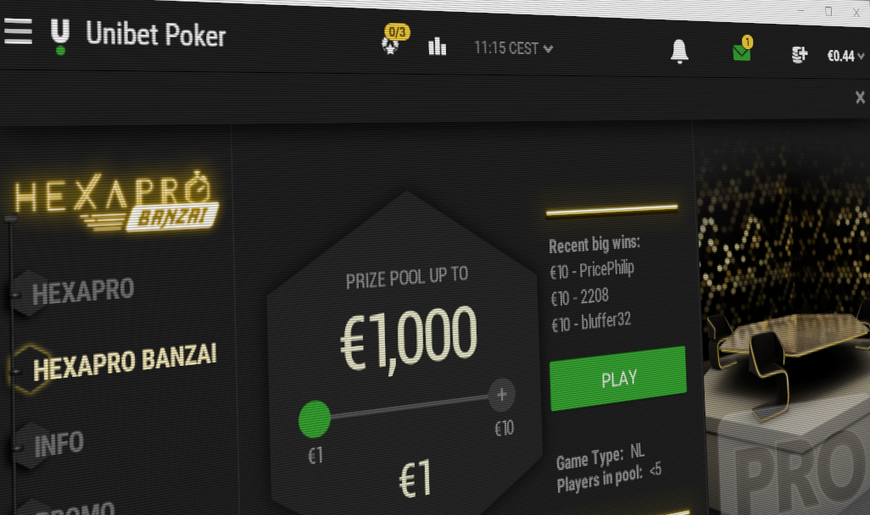 Unibet Poker has shelved HexaPro Banzai, the faster variant of its lottery sit and go (LSNG) product from its game offerings.
The game was pulled on Tuesday, January 18, 2022, as part of the new software release and is no longer present in Unibet Poker nor in Pokerihuone — the two online poker brands of the Unibet Poker network. The game is still available in the Casino clients but is expected to be withdrawn in February, the online poker room says.
The faster version of HexaPro was introduced back in June 2020 and was heavily inspired by its competitors. The game played exactly as the operator's standard HexaPro, except that the starting stack was 300 chips instead of the usual 500. The blinds in this game increased every minute, instead of three, no matter the multiplier hit.