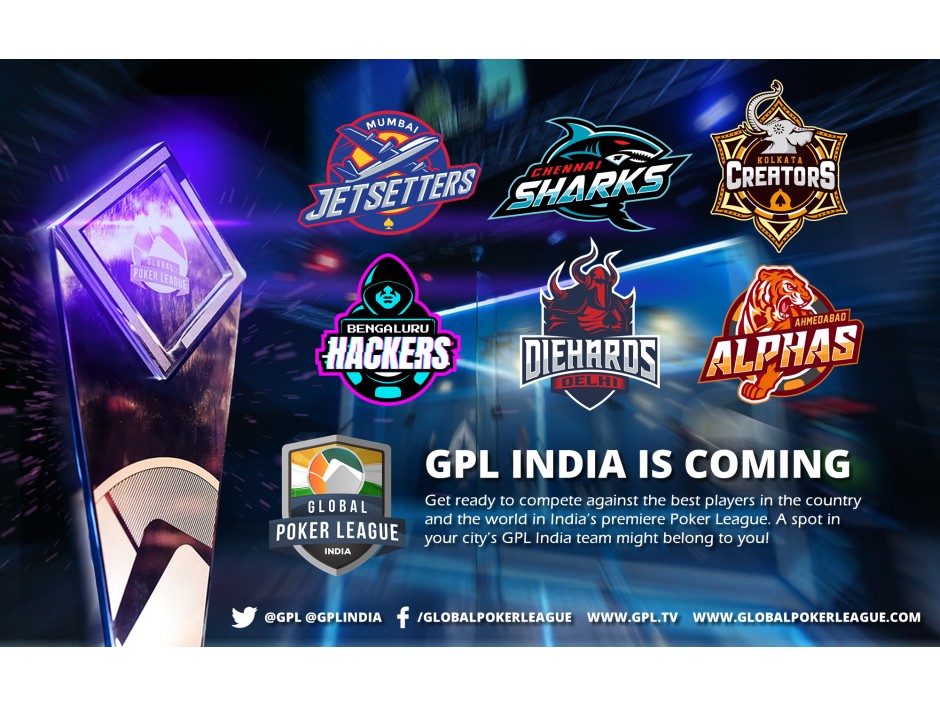 Global Poker League, a team-based poker competition, is set to enter the Indian market with the launch of GPL India.
The regional league will include six teams covering India's "largest and most poker-friendly" cities, Tuesday's press release reads. Teams from Delhi, Mumbai, Bangalore, Chennai, Kolkata and Ahmedabad will have a mix of Global Poker Index (GPI) pro players as well as "grassroots" qualifiers.
The national team-based league "will function as a promotional platform for poker as a sport throughout the country and help tie India into the game's worldwide community," it was stated.
The company is aiming to start GPL India Season 1 in the first quarter of 2018, PRO has learned.