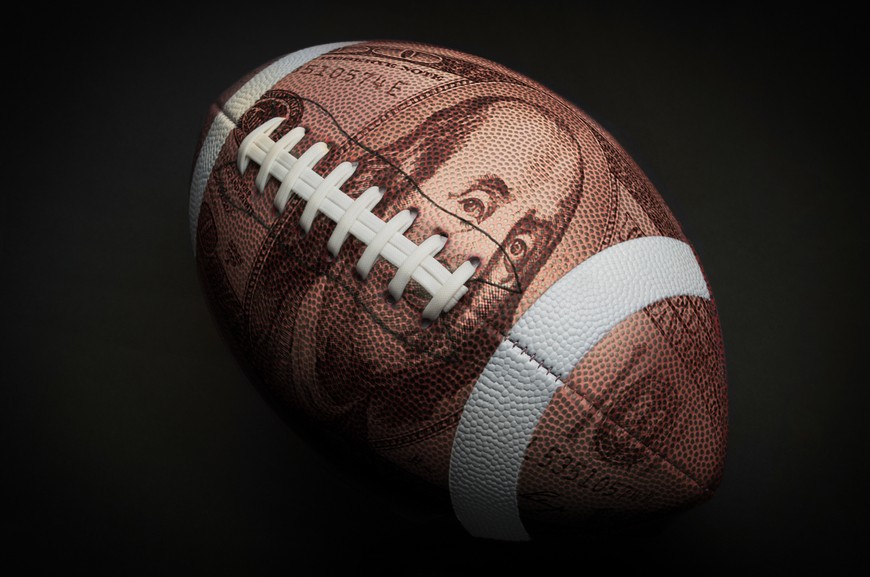 New Jersey sports betting has been legal in since June 2018, and the state's gaming regulator has issued a number of licenses for both retail and online sports betting since.
Today, some of the best sports betting operators in the world offer online sports betting in NJ, with each of them offering players plenty of bonuses and promotions to incentivize them to sign up for a new account, make their first deposit, or simply keep coming back for more bets on the same site.
If you are looking to place a sports bet in New Jersey, you will want to take full advantage of all the promotional offers out there, and being aware of what's available is the first step you need to take.
As a New Jersey sports bettor, you will have access to the following betting promos at various sportsbooks and betting apps:
Risk Free Bets
Free Bets
Deposit Bonuses
Stake Back
Parlay Boost
Let's take a closer look at each of these types of promos and find out exactly how it works and how you can get the full value from each.
Risk Free Bet
Risk free bets are a particularly popular type of betting promotions in New Jersey, with many operators offering them as an incentive for new players joining the sportsbook.
The risk free bet promotion allows you to make a bet on a market of your choice and get your bet fully refunded if it happens to lose.
This means you are not risking anything by making a bet, which allows you to take some chances and bet on longer odds.
A risk free bet will usually be capped at some value, but many New Jersey sportsbooks offer risk free bets worth as much as $1,000.
It is important to read the exact terms and conditions of the risk free bet before you go ahead and use the promotion in order to make sure you get your bet refunded in case you lose.
Keep in mind that you will not get anything extra if your bet is a winner and that any refunds from risk free bet promos will be paid as free bets, which are another type of betting promos that you can find out about in the next section.
BetMGM is one such sports book that offers a huge risk-free first wager. Its straightforward to claim: you make your first wager and if it is a losing one, BetMGM will match your initial stake up to $1000.

Special Signup Offer
First Bet Offer up to $1000!*
Enjoy live streaming of popular events
Great mobile betting experience
Variety of betting markets on offer
*except PA & NY
Free Bet
Free bets are tokens awarded to players at New Jersey online sportsbooks. Operators give away free bets to players to reward them for their loyalty, as part of various promotional offers, or as refund for a risk free bet that was made with the operator.
When you receive a free bet token, you will be able to use that token to make a bet on any market of your choice, although some restrictions may apply with some free bet offers.
The value of the free bet will depend on the way you obtained it, but will be clearly displayed in your cashier section.
Once you place the free bet, you can expect any winnings from it to be paid into your cash balance once the bet is settled.
Keep in mind that only winnings from a free bet are paid out, which means you will not be getting the value of the free bet itself back even if your bet does win.
It is also worth noting that many free bets require you to bet on markets with certain minimum odds, which you should find out by reading the terms of the offer in question.
Deposit Bonus
Deposit bonuses are another common type of betting promotion in New Jersey, which operators give away to incentivize players to deposit real cash into their balances.
A deposit bonus can be a valuable tool for a sports bettor looking to boost their bankroll, as they usually double up your initial deposit and let you make bigger bets.
Each deposit bonus comes with a wagering requirement, which represents the minimum amount of bets you will need to make in order to be able to cash out the bonus money and winnings.
In some cases, New Jersey sportsbooks offer bonuses with 1x wagering requirements, which means the bonus amount needs to be wagered only once before a cashout can be made.
However, most bonuses will require you to bet the whole bonus amount at least 5 times, which is still amazing value considering the amount of free cash you are being awarded with.

BetRivers Sports Special Signup Offer
100% deposit bonus up to $250!
Easy to clear welcome bonus
Engaging & versatile promotions
Good odds across the board
Stake Back
Similar to risk free bets, stake back offers allow you to get a portion of your bet, or your entire bet, back in case a certain event happens.
For instance, some operators will give you your stake back in case an NBA playoff game goes into overtime if you bet on one of the teams winning in regular time.
These offers give you a chance to get some of your betting money back in case a game ends in a frustrating fashion, which will save you some disappointment and stress that can come with sports betting.
If you are betting on popular sports leagues like the NFL or the NBA, you should look around for solid stake back offers, which are often offered by leading sportsbooks in New Jersey.
Parlay Boost
A parlay boost is a type of sports betting promotion that helps you get more value from your parlays by making the odds even longer than you were hoping for.
With parlay boosts, your odds will get better and better with every new pick you add to the parlay, or a certain boost will be applied to your parlay once you have added enough picks.
This means you will be looking at more value than you could get for betting the same parlay at another betting site, which is an offer you don't want to miss.
If you like to make parlay bets in general, try to always shop around for a good parlay boost that will get you paid a little extra when you finally do land a big winner.