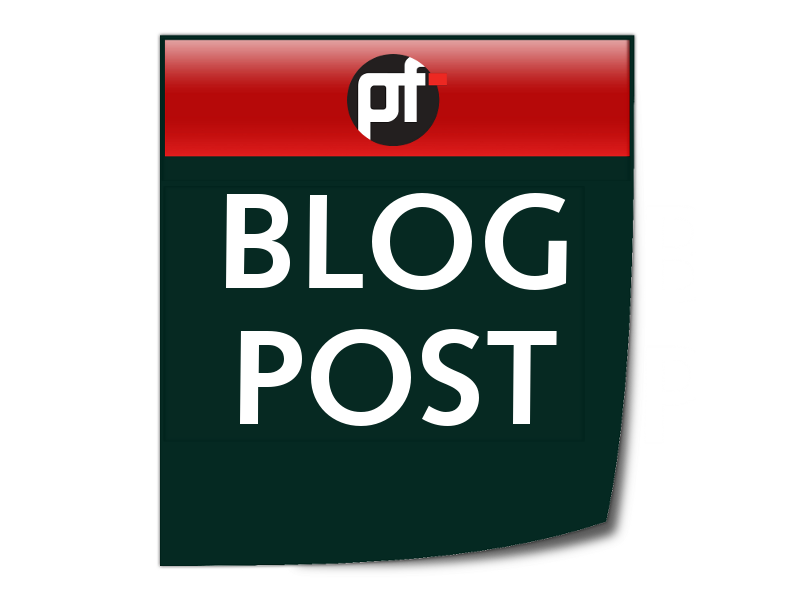 On the blog Wednesday, we gave a broad overview of our pokerfuse PRO plans, who should interested, and what it means for pokerfuse.com. In today's post, we'll focus on one of the key features—premium content.
So what do you get for your $19/month?
We're expanding our coverage to publish approximately 40 premium articles a month. This includes regular weekly columns, special features, and industry-focused news articles. In addition, PRO will have expanded coverage of many of our 80+ news articles on pokerfuse.com—and all articles will be published on PRO first.
Here's how this week's premium content calendar is looking: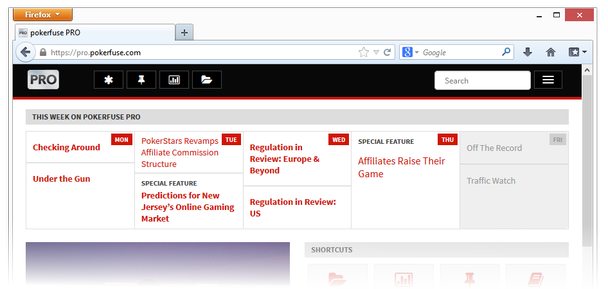 Weekly Regular Columns
We're running PRO-exclusive columns scheduled throughout the week. On the slate right now:
Under the Gun gets your Monday started with a look ahead at the week in the poker industry, covering important regulatory dates, iGaming-related conferences, poker tournaments live and online, and more. We published last Monday's for free.
Checking Around is an industry-focused view of important online poker discussions in the last week. Essential reading to keep up with what topics are hot, and what brands are being discussed. And its troll free, guaranteed.
Regulation in Review runs every Wednesday, often with multiple articles to cover both US and rest-of-world news. We summarize all the biggest stories, plus some of the smaller ones that you may have missed.
Off The Record is our weekly gossip column—rather than explain it, you can read the free preview we published last week.
Traffic Watch wraps up the week with highlights of the major changes in online poker traffic, using the power of

PRO

Data—check out a free preview published earlier this month.
Special Features
Currently running twice-weekly on Tuesday and Thursday, special features provide more in-depth coverage on broad industry topics.
Some articles published so far:
Early Access and Expanded Coverage
We publish 80+ articles a month on pokerfuse.com, and that's not going away.
However, with a PRO subscription, you now get early access to every article—articles are published on PRO 2 hours (on average) before they go on pokerfuse.com or anywhere else.
If you're in the poker media, early access is essential. And because all our PRO features—like the full page RSS and Newsbeat—update immediately, you'll always be alerted to the latest news.
We are also providing expanded coverage on many of these articles. This means additional paragraphs to provide further context and analysis. PRO subscribers also get full sources and further reading list on all articles.
Exclusive News Articles
Outside of the scheduled content, we are also publishing some industry-focused news exclusively on pokerfuse PRO.
Recent examples include PartyPoker's Belgian operations migrated to bwin and the revamp of PokerStars' affiliate commission structure.
Beyond Premium Content
The exclusive content on PRO is just one part of the package. As you can see from the screenshots and feature list, PRO offers a whole new way to consume the content, with new web app, premium features galore and, with our PRO Data subscription, unrivalled access to data. We'll be touching on some of these in a future blog post, so stay tuned!
Interested in pokerfuse PRO? learn more, check out our transparent plans and pricing and how to get instant access today. Contact us if you have any questions!