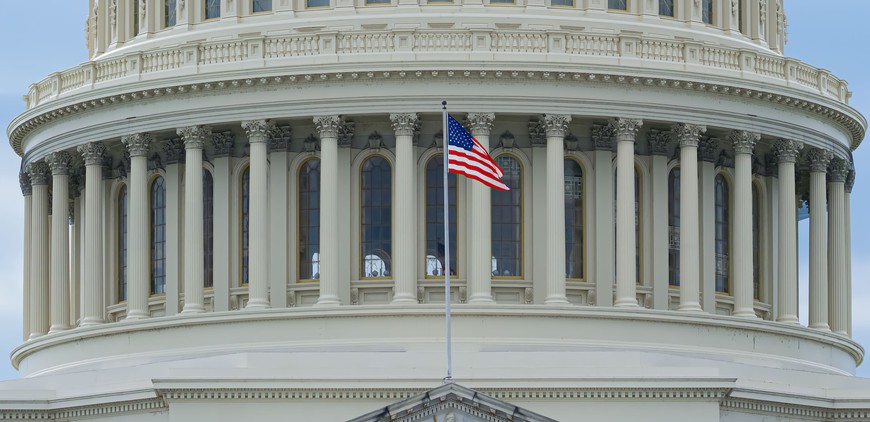 "CFG will seek to raise standards at a state-by-state level while advocating for federal oversight of some aspects of gambling." Fresh off a successful campaign to reduce maximum stakes at electronic slot machines in the UK, international poker player and businessman Derek Webb announced plans to relaunch his responsible gaming advocacy group in the US to help states develop adequate iGaming laws.
Webb, a multi-millionaire who created Three Card Poker in 1994, founded the Campaign for Fairer Gambling (CFG) in 2012. The group had been targeting fixed-odds betting terminals (FOBTs) in the UK, and successfully campaigned for maximum stakes to be reduced to £2 ($2.50 USD) per spin — down from a previous max of £100 (about $124 USD) per spin.
With the UK government issuing a white paper last month on how it plans to reform the nation's gaming laws, Webb said it is time to relaunch CFG in the States "to provide the evidence-based approach to improve US remote gambling policy, legislation, regulation, and enforcement standards and reduce the associated harms." He made the comments in a letter posted to the CFG's website.
CFG had been on a four-year hiatus in the US.
Webb Cautions US States "Not Adequately Prepared" for iGaming Expansion
During CFG's crusade against FOBTs, Webb said the gaming industry would routinely deride gaming reformers as "anti-gambling prohibitionists." But that moniker isn't accurate because he said groups like CFG want to preserve access to legal gambling choices that are safer for consumers.
"We will leverage best practices & lessons learned from all markets, balancing consumer & commercial interests in US state & federal gambling policy enactment". "Some operators repeatedly breach regulations, some profit from black markets, and some are now major players in the newly liberalized US remote gambling market," Webb wrote in his letter, dated this month. "But in the start-up greed-rush, some US states have overlooked these bad practices, ignored the lessons from outside the US, and have not adequately prepared to mitigate the negatives of remote gambling expansion."
In a potential nod to the polarized political climate in the US, CFG said it intends to "pursue a bi-partisan agenda of advancing both consumer protection and harm amelioration in gambling. It will remain neutral on gambling expansion while being critical of any false representations by financially-motivated promoters of gambling.
"CFG will seek to raise standards at a state-by-state level while advocating for federal oversight of some aspects of gambling. This dual strategy should ensure that states are motivated to do better in order to minimize federal oversight, with the more forward-thinking states incentivized to encourage other states to raise standards."
Webb said he had retained Imperium Global Advisors — a Washington-based boutique government relations firm that helps shape public policy — for advice to federal officials. Meanwhile, the Doura-Schawohl Consultancy, a Virginia-based firm, has been hired to advise state lawmakers and regulators.