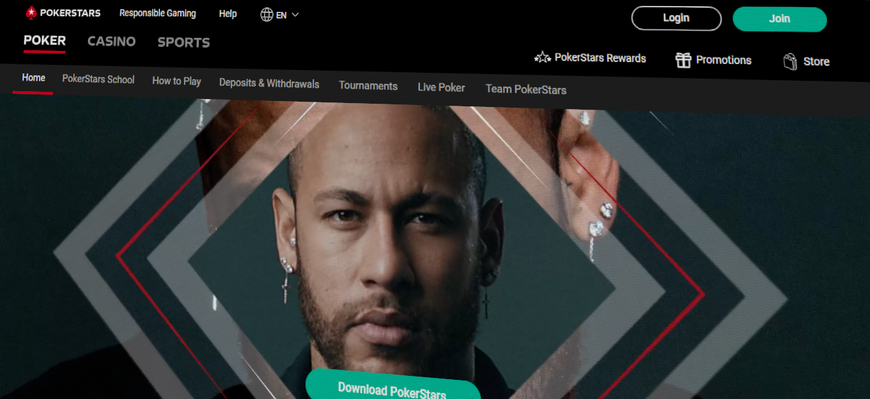 Top line: "PokerStars has unveiled a brand-new tournament series to usher in 2021 — the 50/50 Series. It will run from January 31 to February 7."
Key takeaways:
The new brand — which riffs off the fact that it has 50 events, each with a $50 buy-in — will run in the dot-com market.
With the Main Event guaranteeing $1 million, PokerStars will need to attract just over 22,000 players to cover.
The Special Sunday Million will nominally be the cheapest ever — it ran two at this buy-in tier a year ago, though those cost $54.50.
Last year, the operator ran the similarly-titled 30/30 — 30 tournaments, all with €30 buy-ins — on the French, Spanish, and Portuguese network.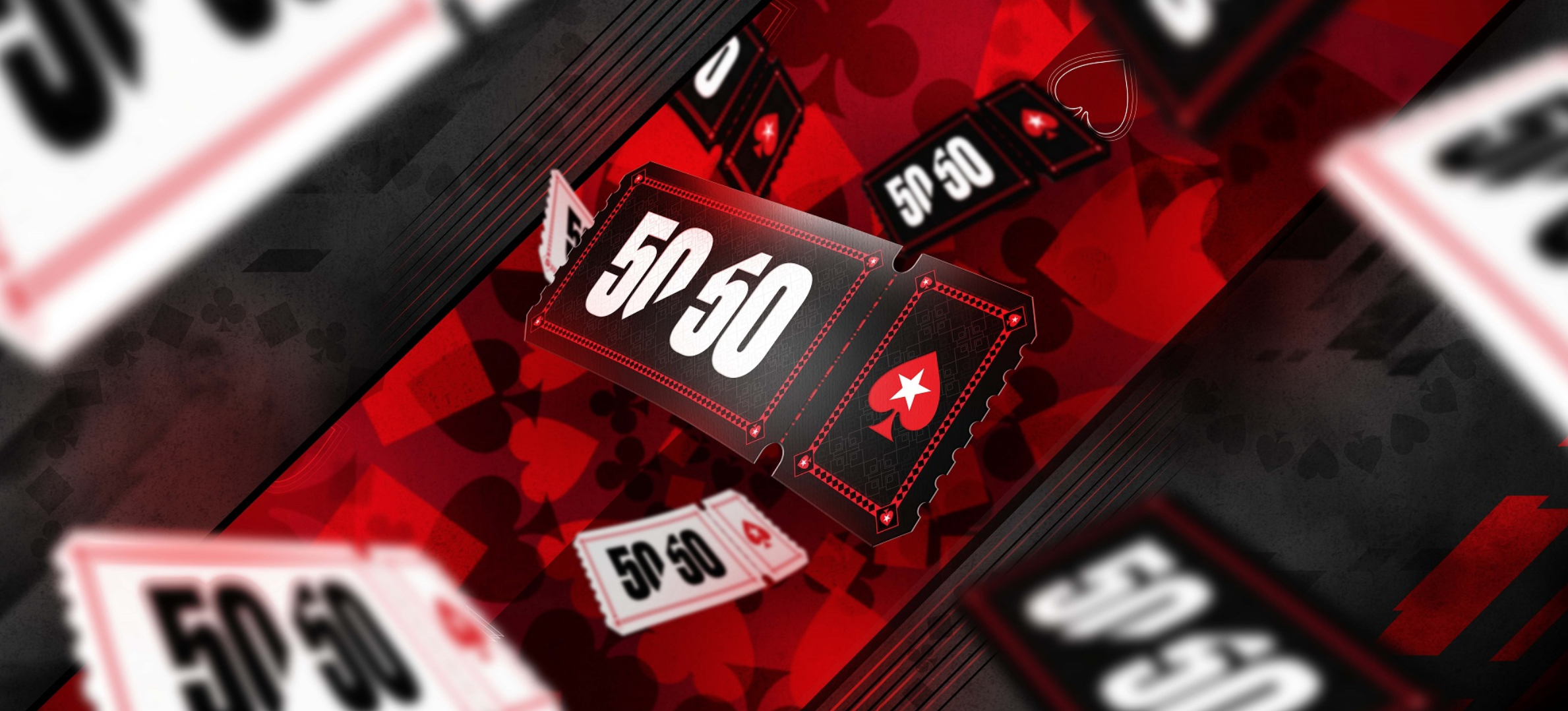 ---
Top line: "Last Friday, Flutter — the parent company of The Stars Group — launched PokerStars Michigan, going live with casino, sports betting, and online poker into the latest US regulated market."
Key takeaways:
It marked the very first regulated online poker room to go live in Michigan.
The PokerStars offer in Michigan is similar to that available in NJ and PA, and there are no apparent restrictions to what game types the operator can spread.
One thing holding back other operators is limited poker liquidity. This could change in the near term, with a bill already signed into law permitting cross-border shared liquidity.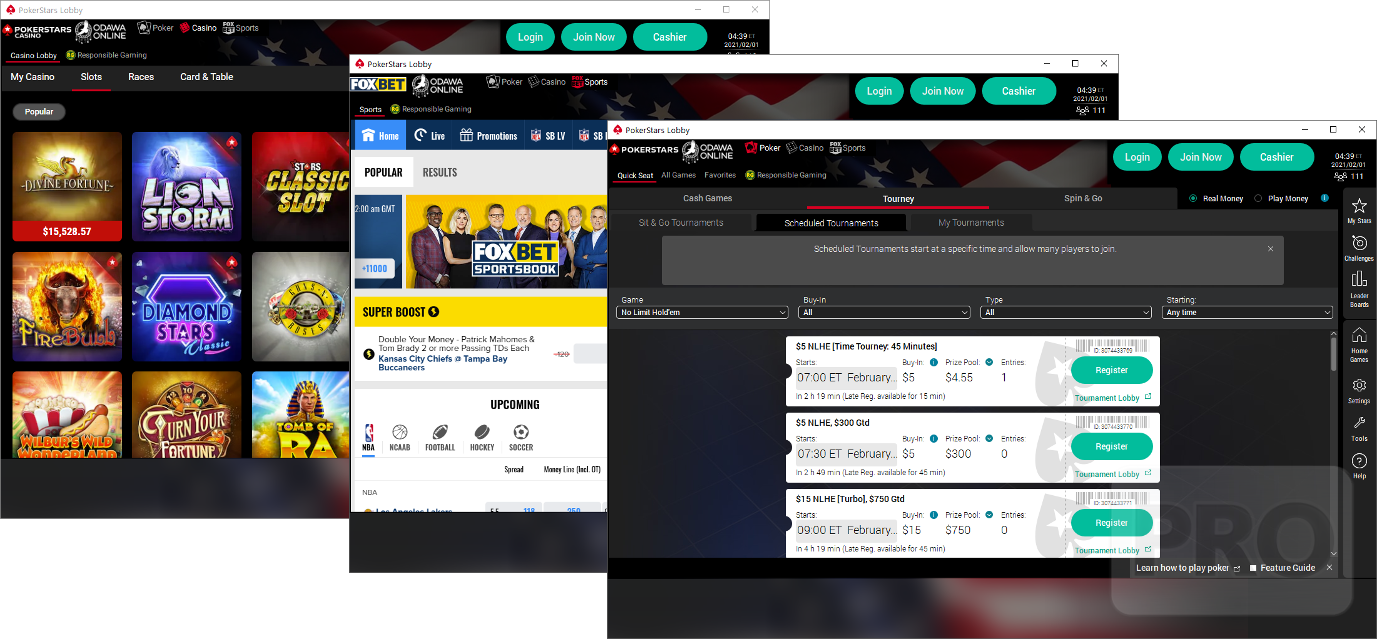 ---
Top line: "For the second year in a row, PokerStars has announced a massive $12.5 million guarantee for its anniversary edition of the Sunday Million. It will enter the top five largest poker tournaments by prize pool ever held online."
Key takeaways:
One year ago, the 14th anniversary attracted a huge field of 93,016 entries.
Last year's installment was the largest online poker tournament PokerStars had ever hosted.
Still, whether or not this anniversary edition can repeat this success remains to be seen.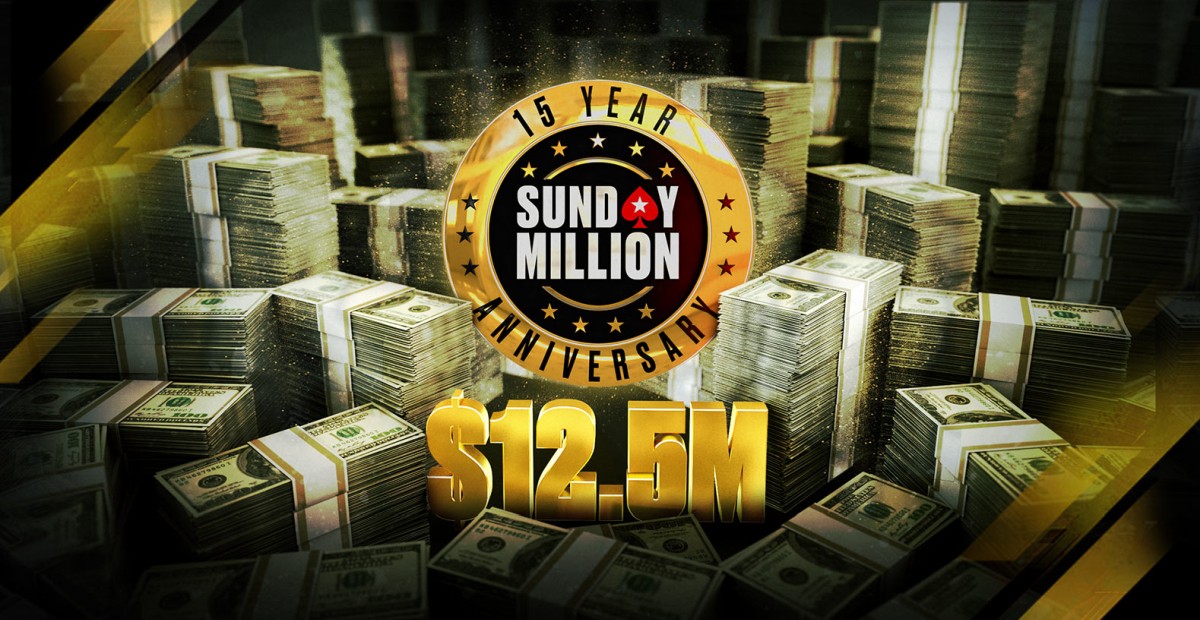 ---
Top line: "PokerStars has rolled out Tetris + Spin & Go, a temporary takeover of their ultra-popular lottery sit and go game with a new theme and a lucrative new promotion for players."
Key takeaways:
On Monday, it deployed globally on most licenses on the dot-com pool as well the European shared liquidity network.
The Spin and Go lobby in the client has been redesigned with a Tetris aesthetic, as have the tables.
The mechanics are complicated, but it boils down to cash prizes given out to the highest volume players.
In total, over $1.5 million will be paid out in the dot-com market and €1 million in Europe.
It appears to replace the previous long-running Spin & Go 20 and 50 leaderboards.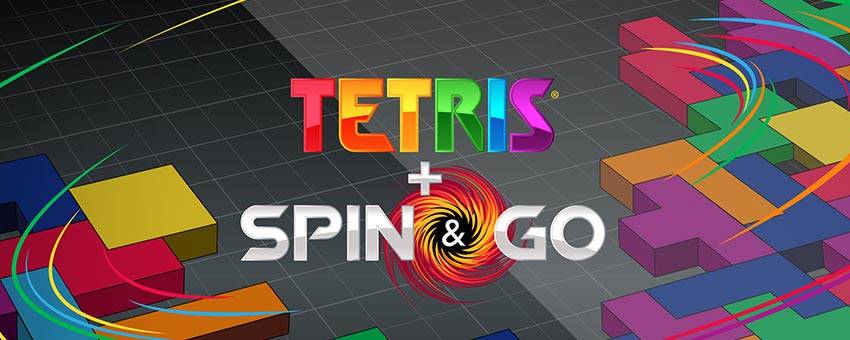 ---
Top line: "Online poker giant PokerStars has been carrying out regular changes to its ring games and sit and go offerings over the past four months."
Key takeaways:
After completely eliminating ten-handed tables last month, the operator has removed all the full ring

CAP

No Limit Hold'em cash game tables.
Short-handed 6-max

CAP

tables continue to remain available, as well as the full ring regular No Limit Hold'em tables.
In 2018, partypoker made a similar decision by abolishing full ring cash game tables altogether as, according to them, they were no longer a "popular choice" among the players.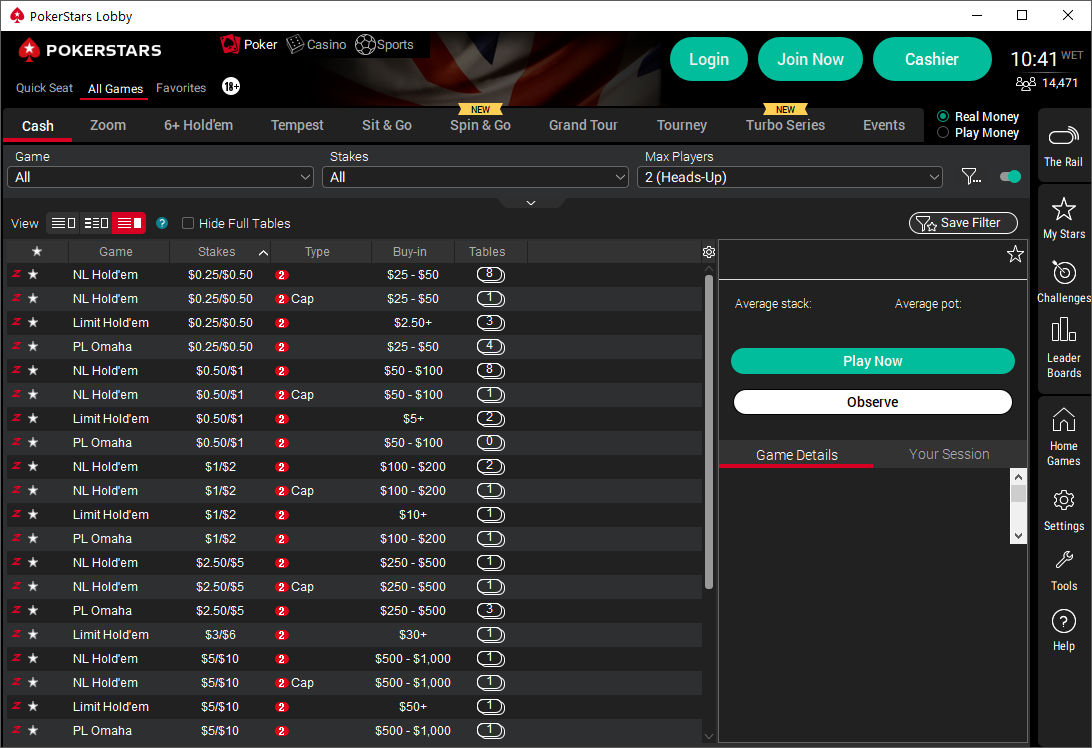 ---
Top line: "Nearly two years after our sister site pokerfuse discovered that PokerStars was working on Showtime Omaha, the online poker operator has finally introduced it in the Italian segregated network."
Key takeaways:
PokerStars has introduced Showtime daily tournaments in the Italian segregated network.
Showtime MTTs are scheduled to run twice a day featuring one No Limit Hold'em and one Pot Limit Omaha version.
Showtime Omaha is the operator's first novelty variant to be launched in tournament format first.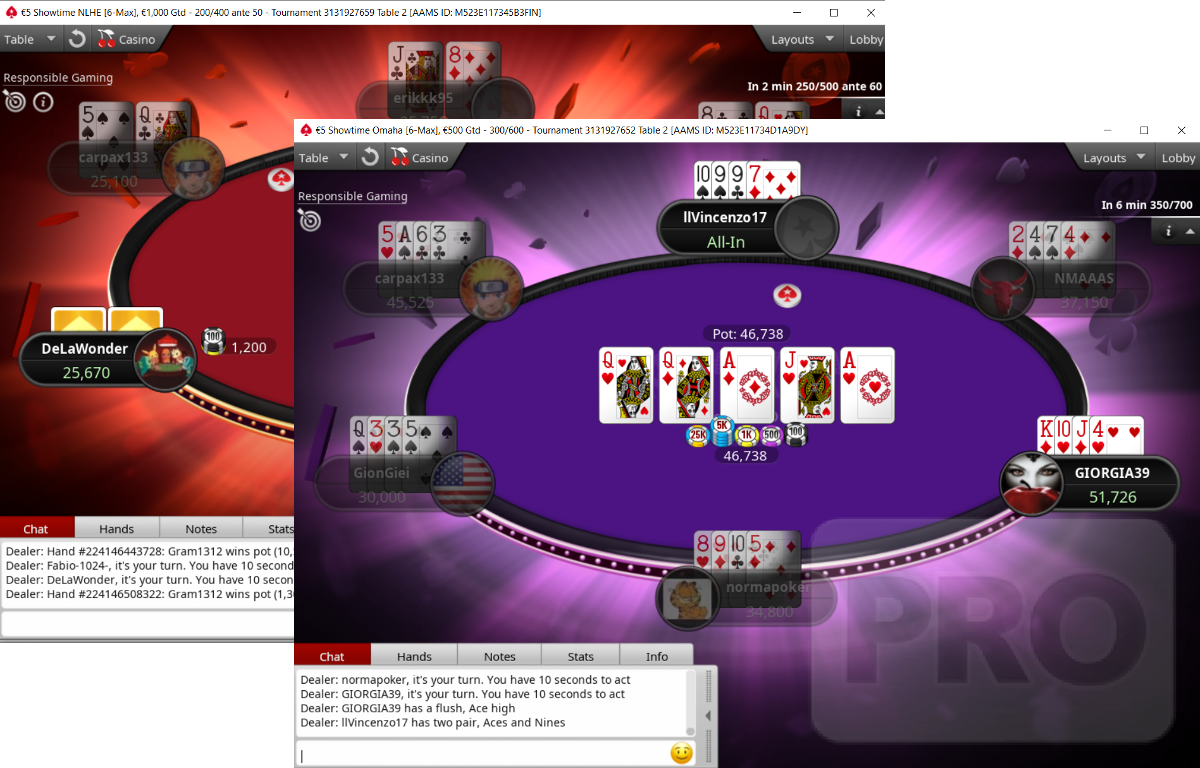 ---
Top line: "Leading online poker room PokerStars rolled out an update to its client and adding a new feature — Prestige badges — that lets players display their accolades at the tables."
Key takeaways:
PokerStars has added a new option at the tables called "Prestige" badges.
This new feature rewards any player who has won a major title or tournament on PokerStars with a special graphic.
Players have nearly a dozen badges to aim for.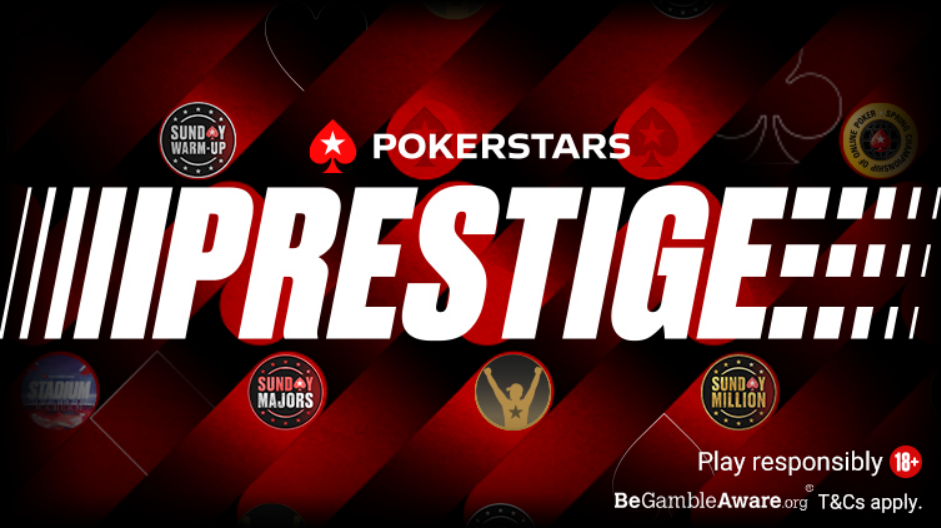 ---
Top line: "The landmark 15th anniversary of PokerStars' oldest-running tournament Sunday Million has come to another big finish after three days of play, beating its eight-figure guarantee with ease."
Key takeaways:
Promising $12.5 million, the tournament returned to its traditional $215 price point for this special occasion.
It attracted nearly 70,000 entries, enough to easily exceed the guarantee.
Known poker personality and Canadian streamer Vanessa "Niffller" Kade bested the huge field to bank a $1.5 million payout.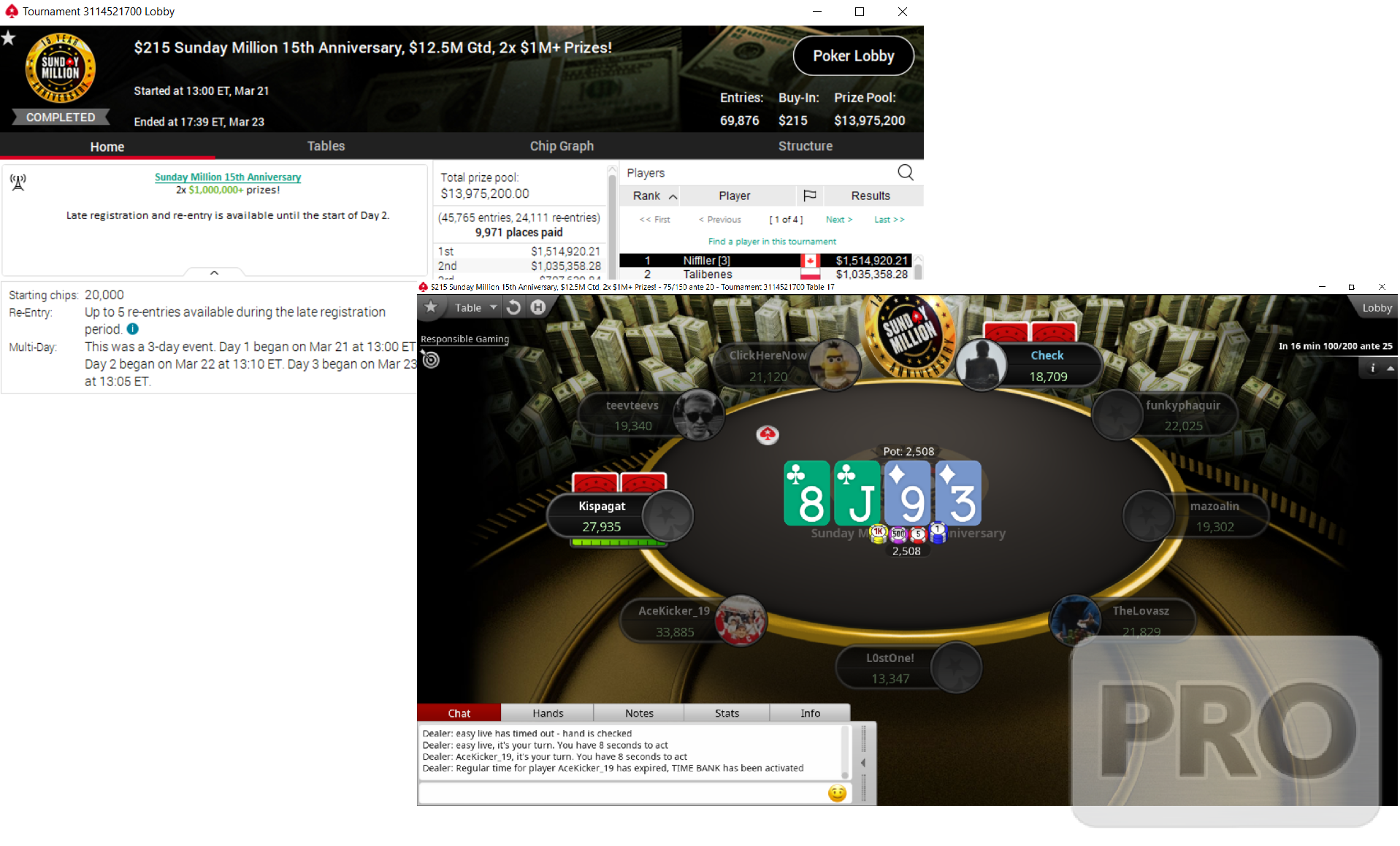 ---
Top line: "Online poker behemoth PokerStars has revealed the full schedule of its iconic Spring Championship of Online Poker (SCOOP)."
Key takeaways:
Set to run entirely in April, the guarantees for this year's

SCOOP

have settled on a top-line figure of $100 million.
This represents an increase of $15 million on last year's initial schedule.
Since its debut in 2009, nearly $1 billion in prize money has been awarded across nearly 2000

SCOOP

tournaments.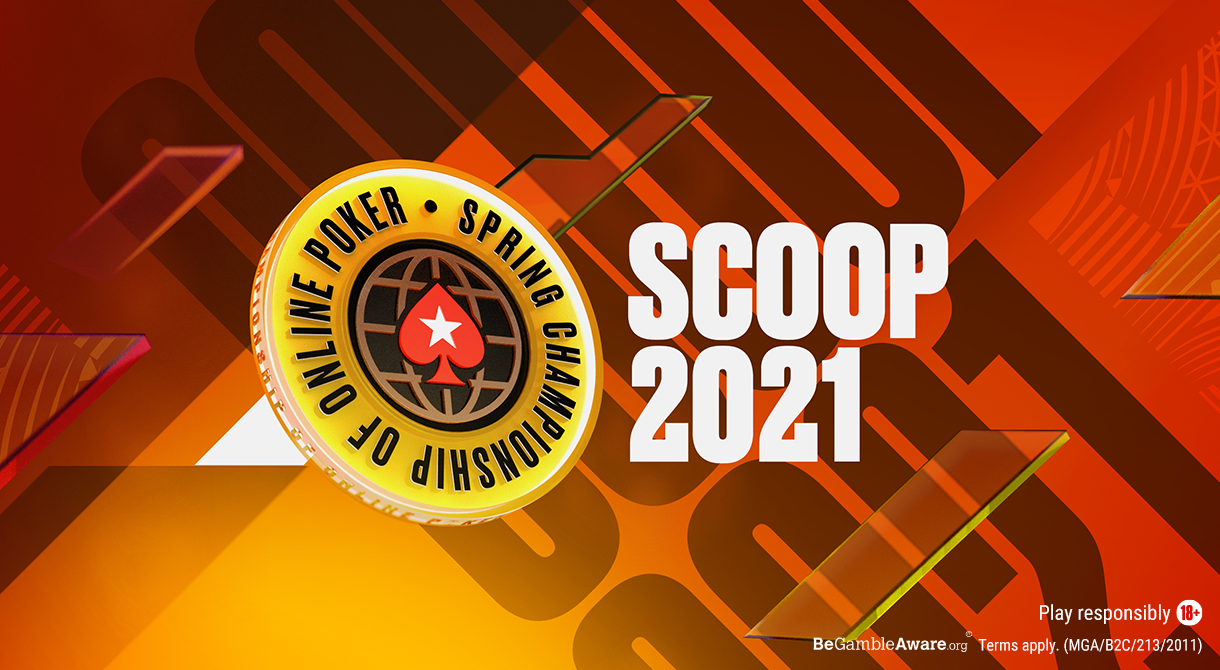 ---
Top line: "PokerStars has unveiled a new roster of six poker players signing on as ambassadors, almost doubling the headcount of the Team Pro department."
Key takeaways:
It is the first time in two years that PokerStars has signed on more than one ambassador to its books.
The new roster includes Parker Talbot, Sam Grafton, Lasse Jagd Lauritsen, and Andre Coimbra.
The signing of Coimbra is the most notable as he becomes the first poker player to rejoin PokerStars for a second term. He previously represented the site from 2013 to 2017.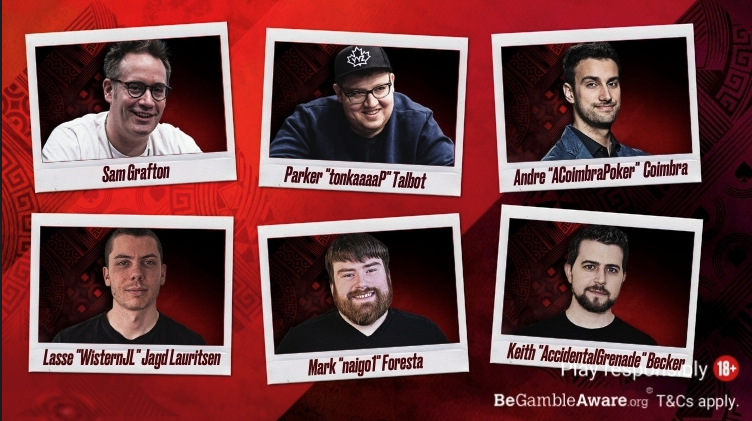 ---
Top line: "World's leading online poker room PokerStars has named soccer legend Neymar Jr. as its first-ever Cultural Ambassador."
Key takeaways:
It follows on from an announcement last December where the online giant revealed that Neymar had rejoined to promote the company's global brand.
The operator first signed the Brazillian football star as a brand ambassador in 2015.
To celebrate the new collaboration, PokerStars and the sports star are running two giveaways giving away over $2 million in prize money.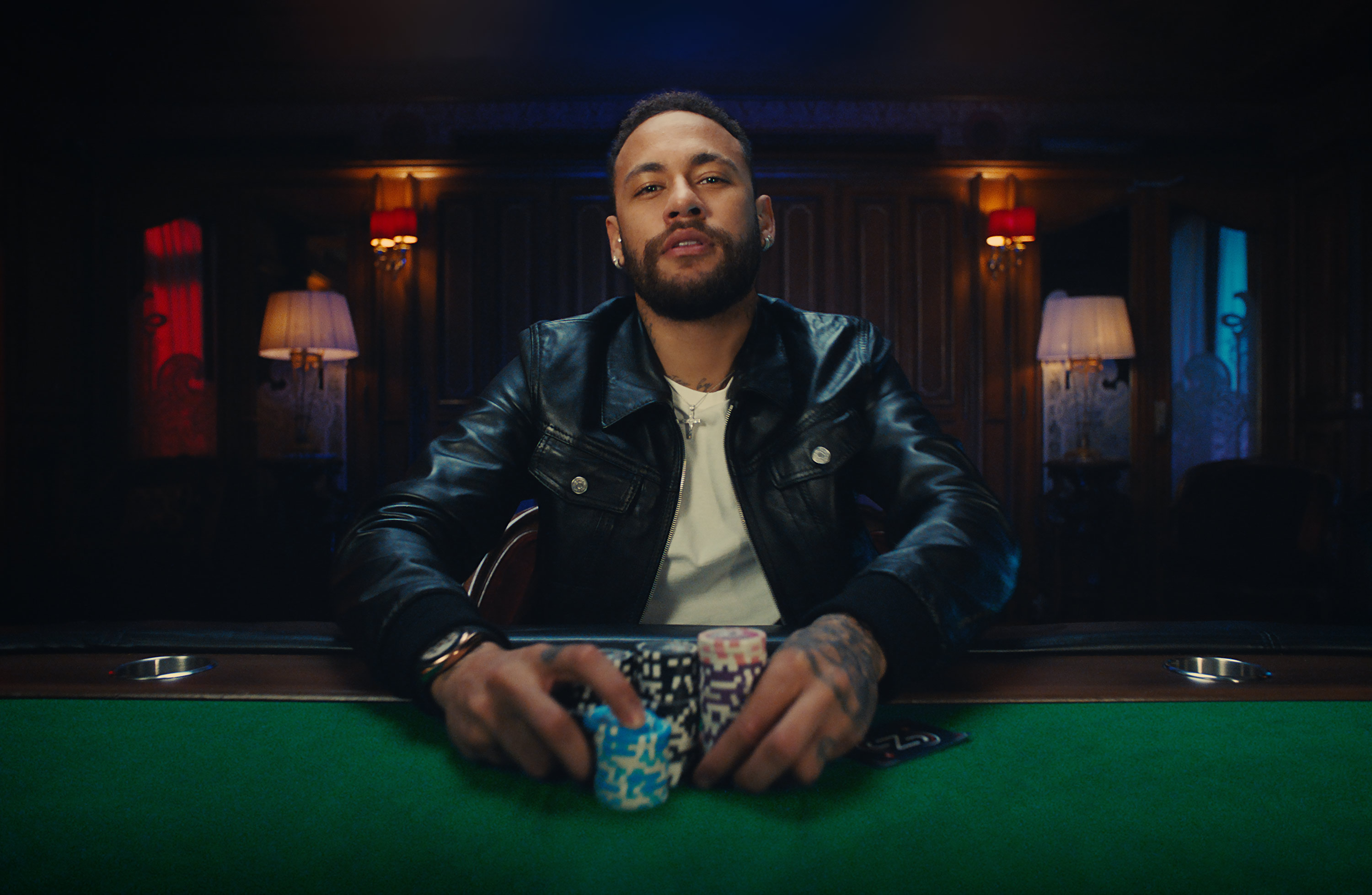 ---
Top line: "PokerStars' 13th installment of its annual Spring Championship of Online Poker (SCOOP) has come to a triumphant end, paying out almost $40 million more than what was originally guaranteed."
Key takeaways:
According to data compiled by

PRO

, the series dished out $137,728,872 in prize money.
An astonishing 1.7 million entrants participated throughout the series, around 330,000 of those were re-entries.
Almost every event covered, including the three No Limit Hold'em Main Events with combined guarantees of $13 million.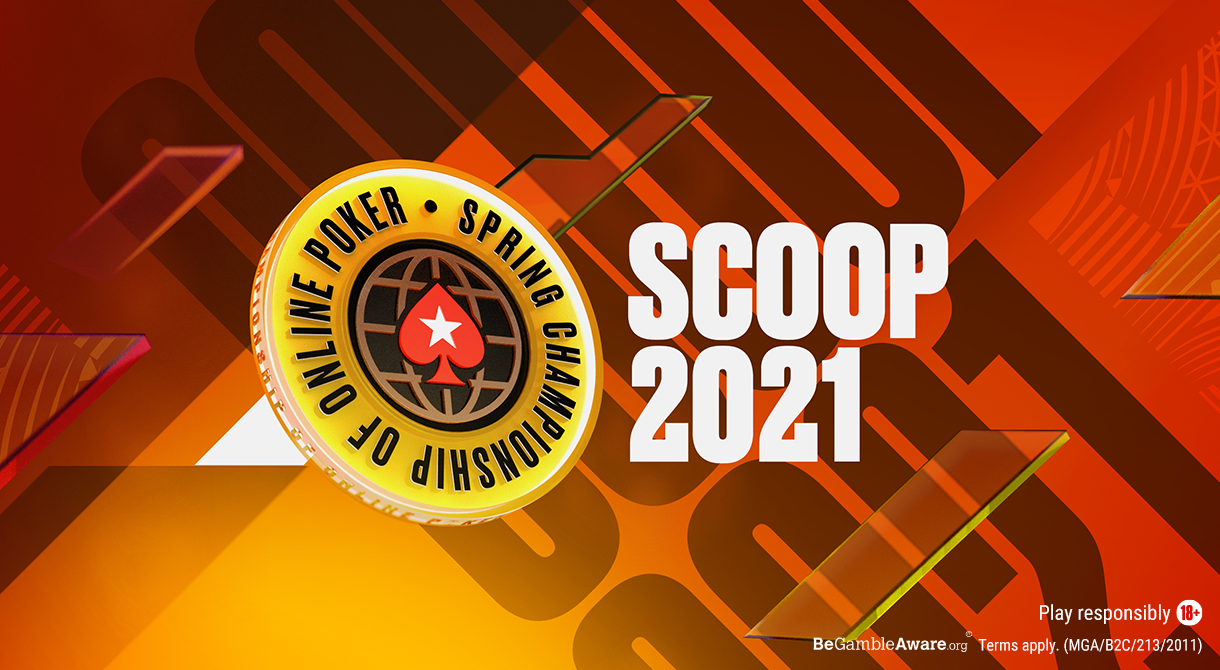 ---
Top line: "The first cash game figures from the newest member of the Pennsylvania market are in, and one thing is clear — it will be no easy task to usurp the leading online poker room in the state."
Key takeaways:
BetMGM and its partner Borgata Poker launched together in Pennsylvania just over a week ago.
The new network constituting BetMGM PA and Borgata Poker PA has averaged just 27 concurrent cash game seats.
It has failed to make a dent in the traffic of PokerStars PA.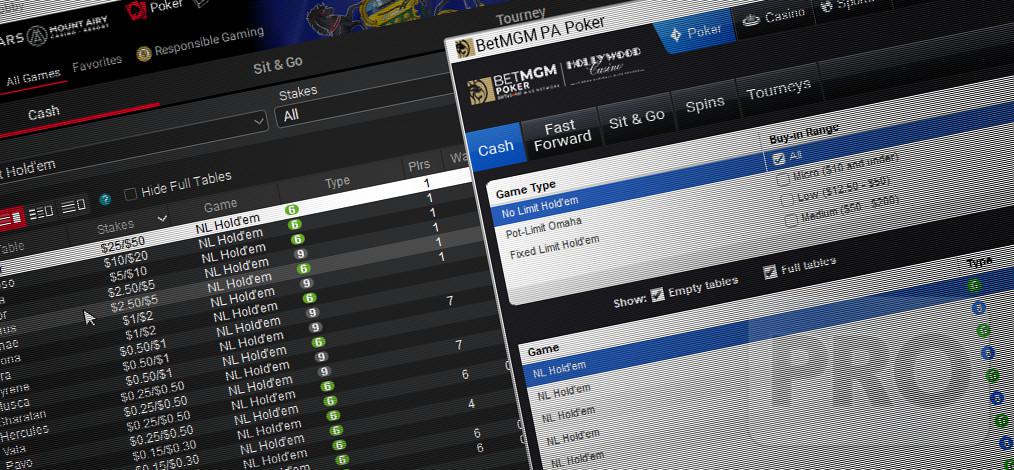 ---
Top line: "Online poker giant PokerStars has quietly tweaked its Stars Rewards loyalty program as it looks to improve player experience."
Key takeaways:
This has been done by decreasing the chance of hitting the highest multiplier significantly.
The average value of each Chest remains the same, so technically there is no increase in rewards.
By reducing the variance, players now earn much closer to the average value of the Chest.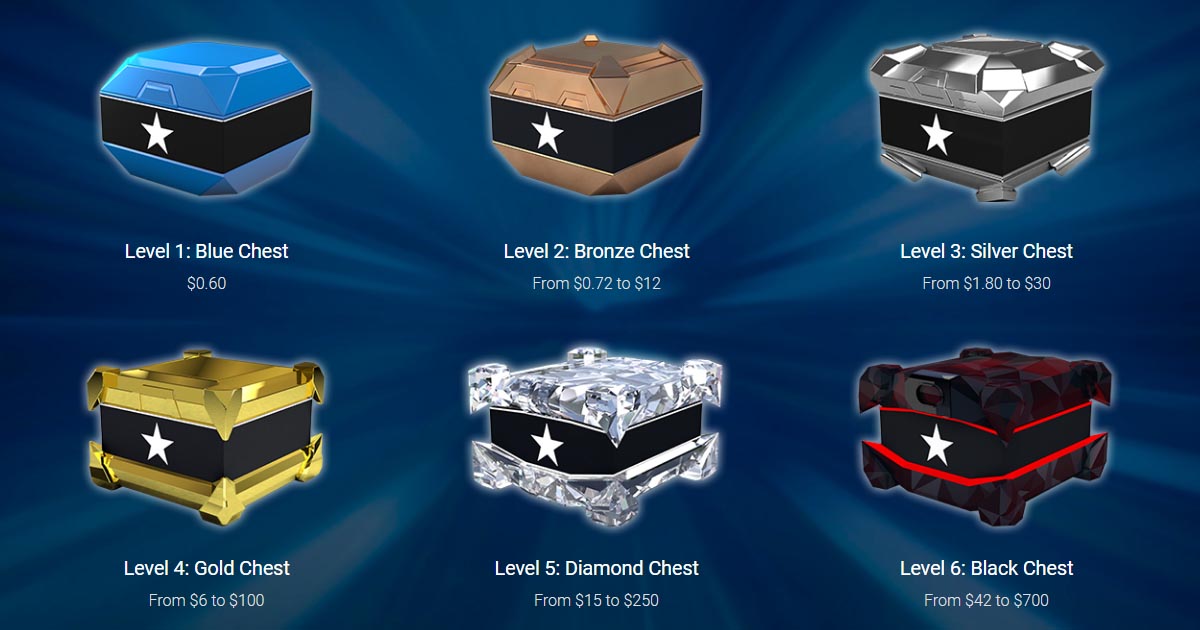 ---
Top line: "Global online poker market leader PokerStars has announced new leaderboard promotions to encourage high volume play, PRO can reveal, as it continues to ramp up efforts in the wake of increased competition for the number one spot in the online poker market."
Key takeaways:
The latest promotion to provide further value includes daily cash game leaderboards for selected players, offering more than $27,500 in daily prizes.
The launch of the cash game leaderboards takes place at a time when its fast-growing competitor GGPoker has come within 10% of the global cash game traffic.
The only other jurisdiction in which PokerStars offers cash game leaderboards to all players is the ring-fenced market in India, where it faces tough competition.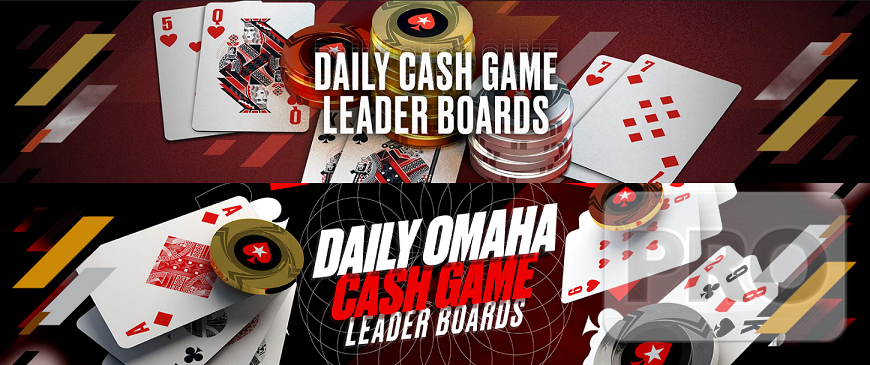 ---
Top line: "World College Poker (WCP) has partnered with PokerStars.net, which will sponsor and host the free-to-play 2021 World College Poker Championship Main Event for students aged 18 and older."
Key takeaways:
For the first time in its history, the competition will be available all over the world, with the exception of certain regulated markets including Spain, Italy, Portugal, Pennsylvania, Michigan, and New Jersey.
The online competition will contain three stages, and the six-handed final showdown will either take place in the virtual arena or at a live venue.
A PokerStars European Poker Tour (

EPT

) package worth approximately €8,000 will be up for grabs along with several other prizes.
The

WCP

project was founded in 2020. Its primary focus was initially on the United States and Canada, but the competition has expanded to the global stage thanks to its partnership with market leader PokerStars.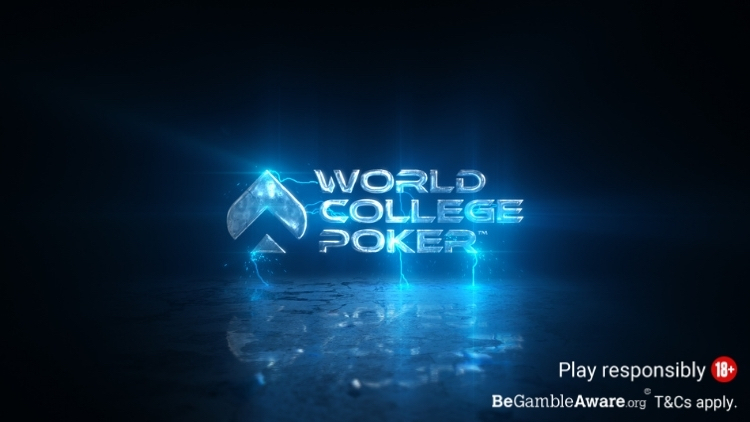 ---
Top line: "Online poker giant PokerStars has reentered the online poker market in Switzerland — almost exactly two years to the day after it temporarily pulled out of the Swiss market"
Key takeaways:
It becomes the second operator to offer its gaming services in the regulated market.
For its relaunch, it has partnered with Casino Davos, authorized for offering online gaming in the country.
PokerStars is only providing the online poker vertical; Davos offers the online casino via its established 777 brand
PokerStars follows in the footsteps of Swiss Casinos, which launched its online poker platform on the iPoker network in November 2020.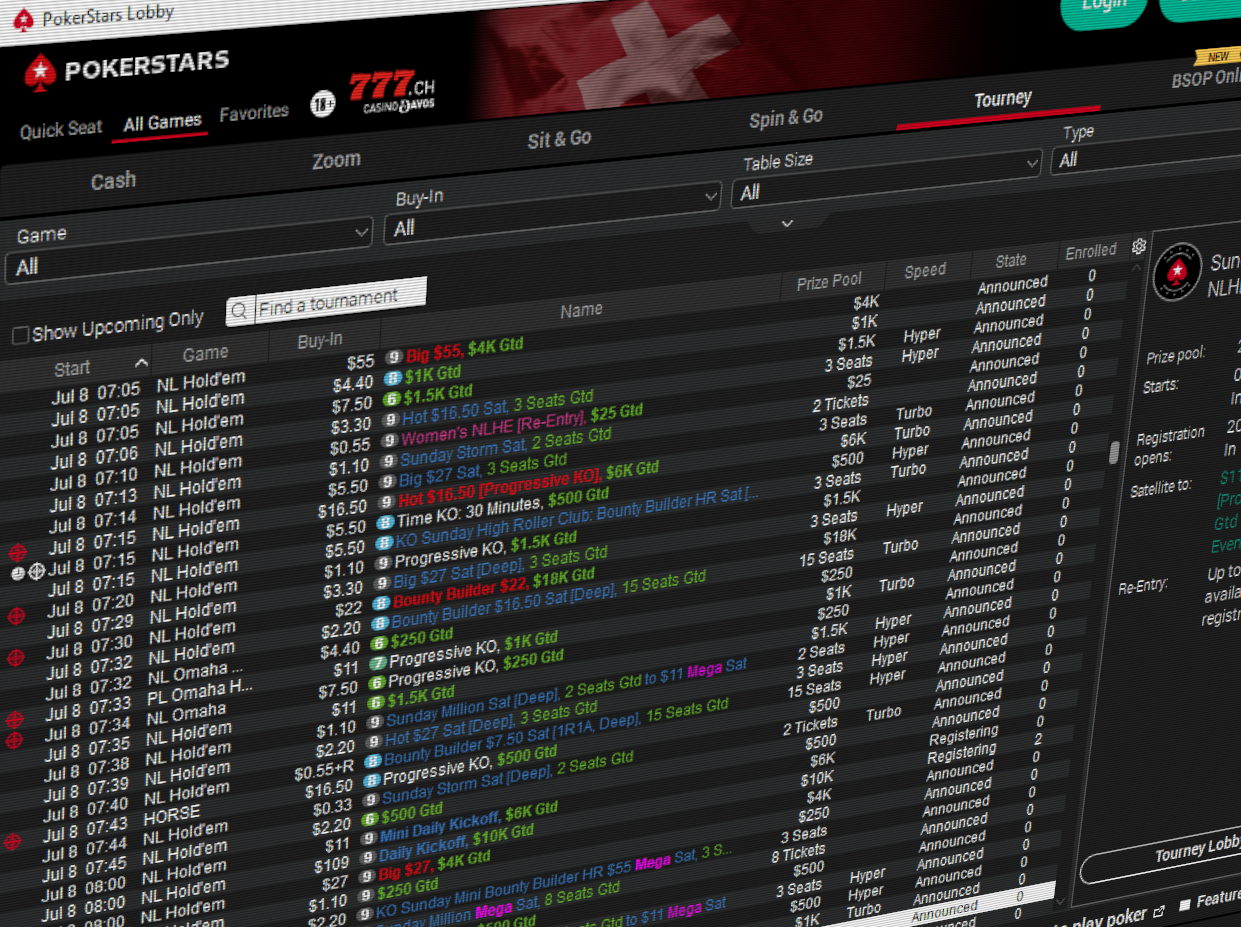 ---
Top line: "PokerStars has announced the return of their ultra-popular classic low-stakes festival, MicroMillions, for the second time this year."
Key takeaways:
Unlike the previous edition that ran in February under the new "Marathon" moniker, in which the schedule was squeezed into four days, the upcoming edition is a return to a full-fledged series running for the usual eleven days.
The series kicks off on July 15 with total guaranteed prize money of $4.7 million.
122 tournaments make up the schedule including two $1 million guaranteed tournaments.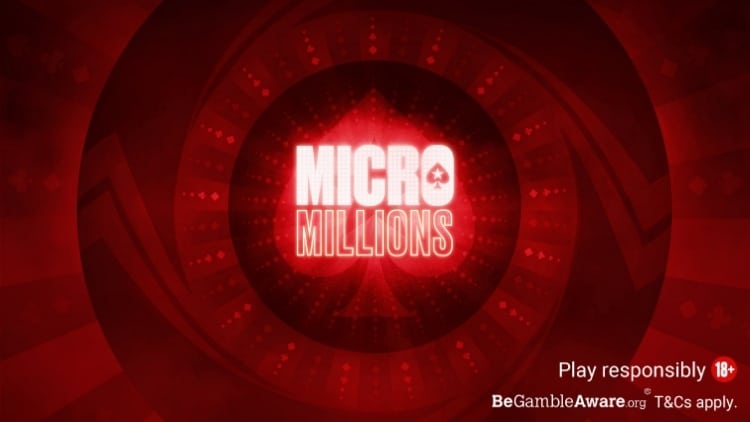 ---
Top line: "PokerStars has announced that it has agreed to a multi-year deal to become an official betting sponsor for Formula 1 (F1)."
Key takeaways:
The deal between Flutter Entertainment, the gambling brand's parent, and Interregional Sports Group (

ISG

), a UK-based sports media production company, lasts through 2023.
Under the agreement, PokerStars will be featured prominently and exclusively during European broadcasts of F1 races, with virtual trackside advertising during race weekends.
It is not the first time that PokerStars has been associated with F1. Last year, virtual PokerStars signage was featured in some broadcasts of the Belgian Grand Prix.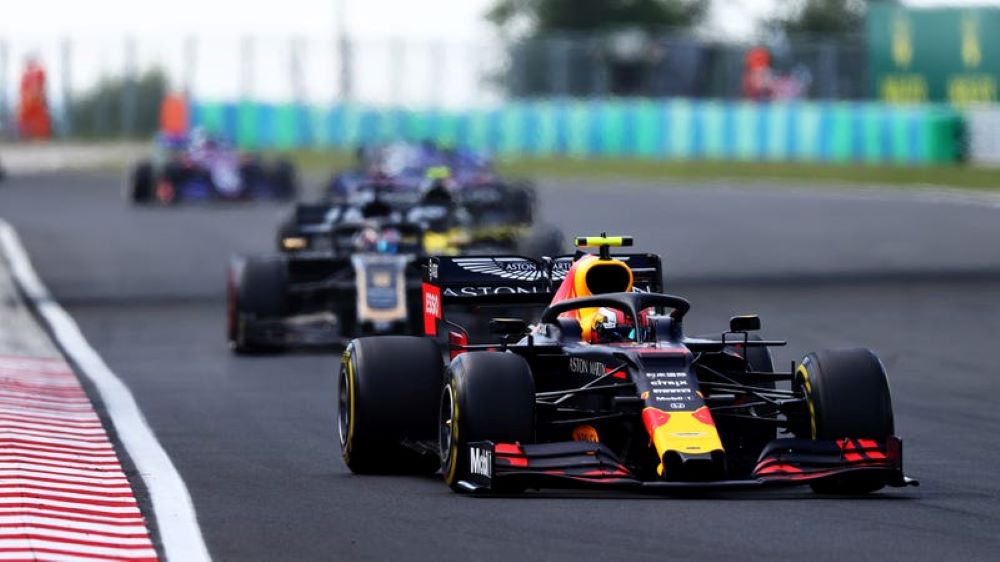 ---
Top line: "Online poker giant PokerStars has finally implemented portrait layout onto its poker tables on its mobile app, becoming the last major operator to do so."
Key takeaways:
The portrait view is currently available on a variety of games including Spin & Go, No Limit Hold'em and Pot Limit Omaha Cash Games, SNGs and some of the MTTs.
Compared to the traditional landscape view which requires users to hold the phone horizontally, the portrait layout is much more natural as all the actions can be made while playing one-handed.
The new portrait tables are currently available to mobile users in the UK and Belgian markets, with other markets expected to follow soon.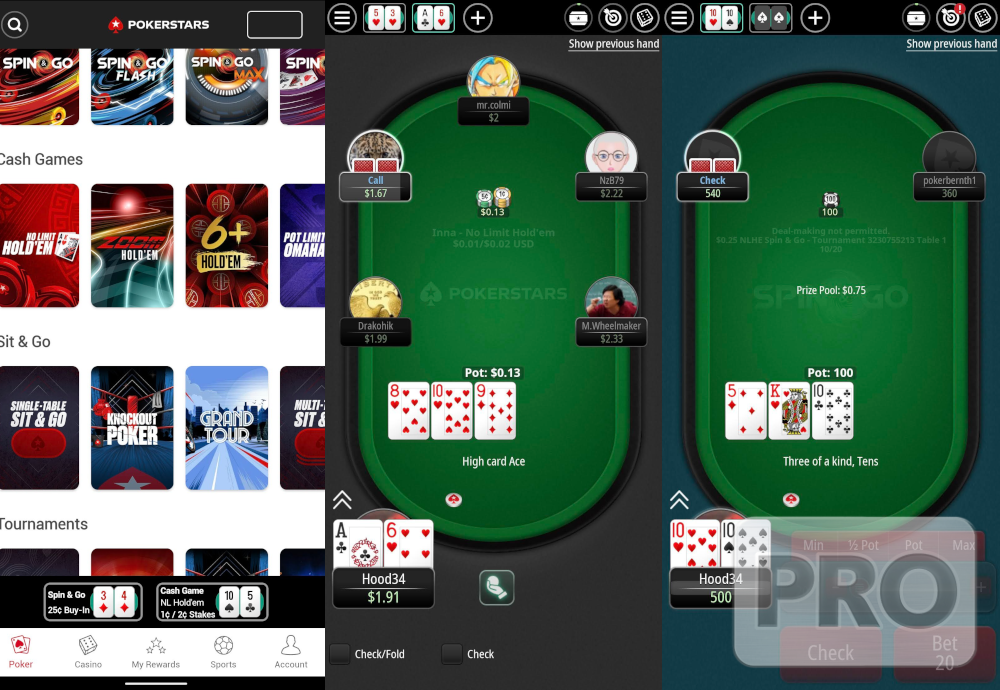 ---
Top line: "The battle for the top spot in global cash game rankings has been hotly contested the past few weeks, with PokerStars and GGPoker swapping the number one position on multiple occasions."
Key takeaways:
As per the latest numbers, PokerStars' seven-day moving average recorded 5168 concurrent cash game seats.
Over the last ten days, PokerStars has maintained the lead but the difference between the two is a mere 50 seats, less than 1%.
PokerStars' recovery coincides with the operator's new generous rewards system currently in trial for select players.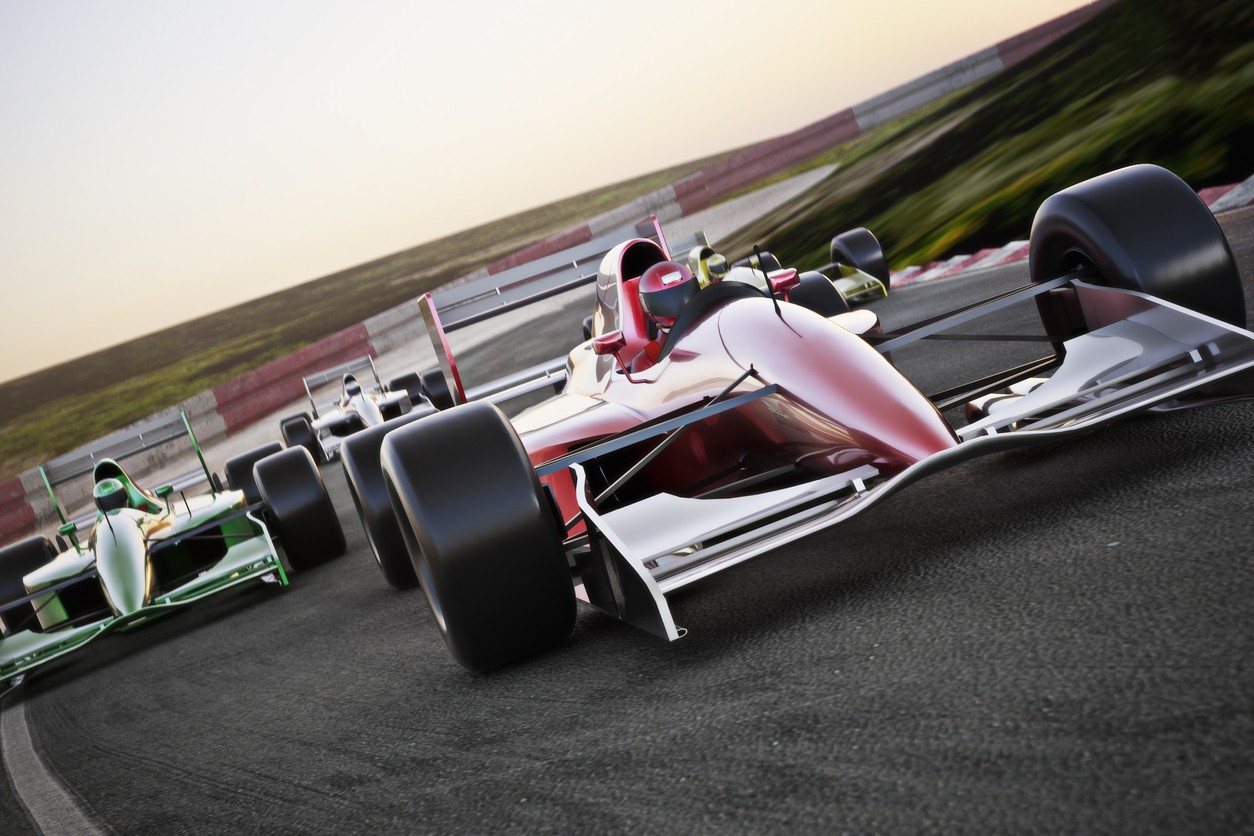 ---
Top line: "A new loyalty program at PokerStars — currently at halfway through a three-month test for a subset of players — has also had the effect of increasing all rewards for tournament players, whether that player is in the trial or not."
Key takeaways:
This means a rakeback increase of more than double for tournament players, reversing a change made two and a half years ago.
For years, PokerStars has removed all rewards for play at its highest stakes.
The new PokerStars rewards program started in July and runs through to September 30.
This applies to players whether they have been picked for the trial or not.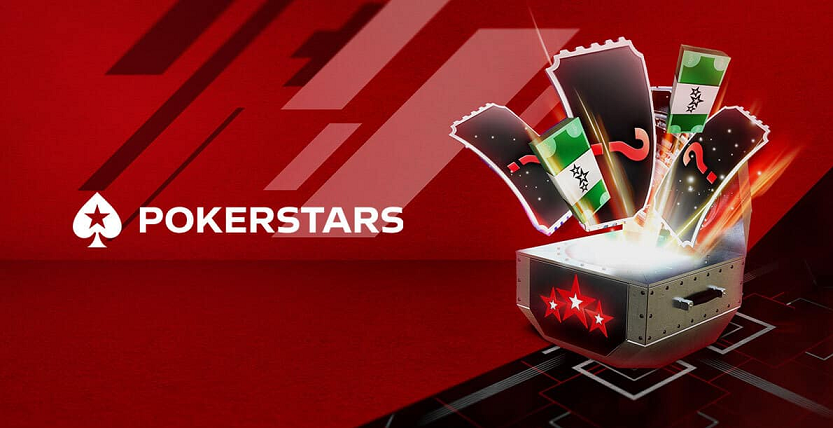 ---
Top line: "Online poker behemoth PokerStars has revealed the full schedule of its longest-running tournament series, the World Championship of Online Poker (WCOOP), scheduling more events and the biggest guaranteed prize pool than any prior year."
Key takeaways:
As announced last month, the series runs at a much earlier slot this year, taking place from August 22, spanning over three weeks, with a mammoth $100 million in guaranteed prize money.
A total of 102 events split into the usual three tiers: Low, Medium, and High — make up a total of 306 tournaments representing an increase of 81 tournaments (36% increase) on last year's schedule.
The $5200 buy-in

WCOOP-H

Main Event will return with yet another $10 million guarantee, alongside the low and medium tiers with guarantees of $1.5 million and $2.5 million respectively.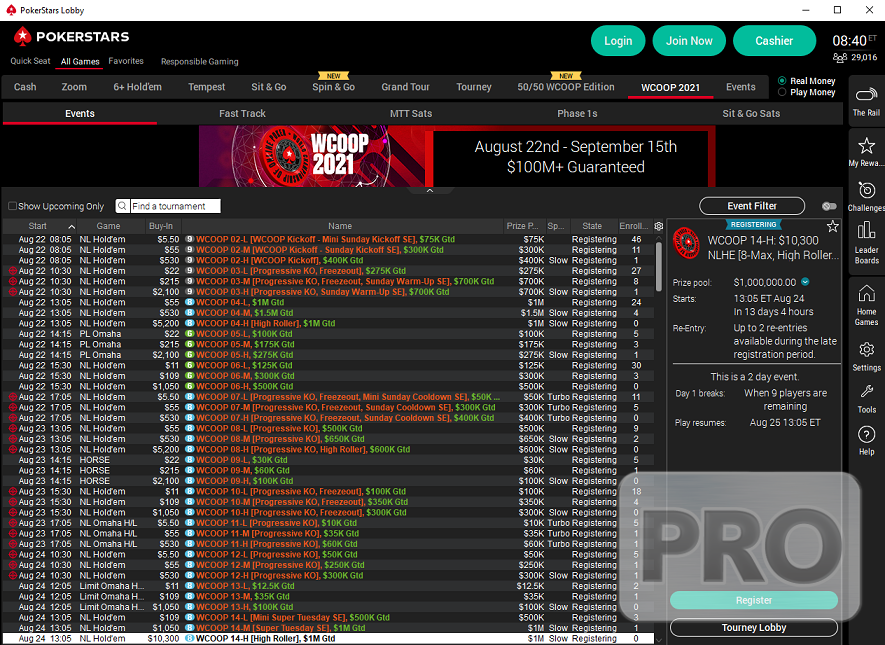 ---
Top line: "For the second year running, the poker portion of the Mind Sports Olympiad (MSO) goes online, with PokerStars playing host. The MSO is already underway and will run through until early September on the platform."
Key takeaways:
Like last year, every

MSO

poker event is scheduled in the PokerStars play money client, meaning they all are free-to-enter and open to players from almost all over the world.
The

MSO

is an annual event running since 1997 and usually held live in the UK as a month-long gathering of the best board game players from around the world.
Games such as chess, poker, backgammon, and go, as well as board game favorites such as Settlers of Catan, Magic the Gathering, and Carcassonne, are all represented during the

MSO

.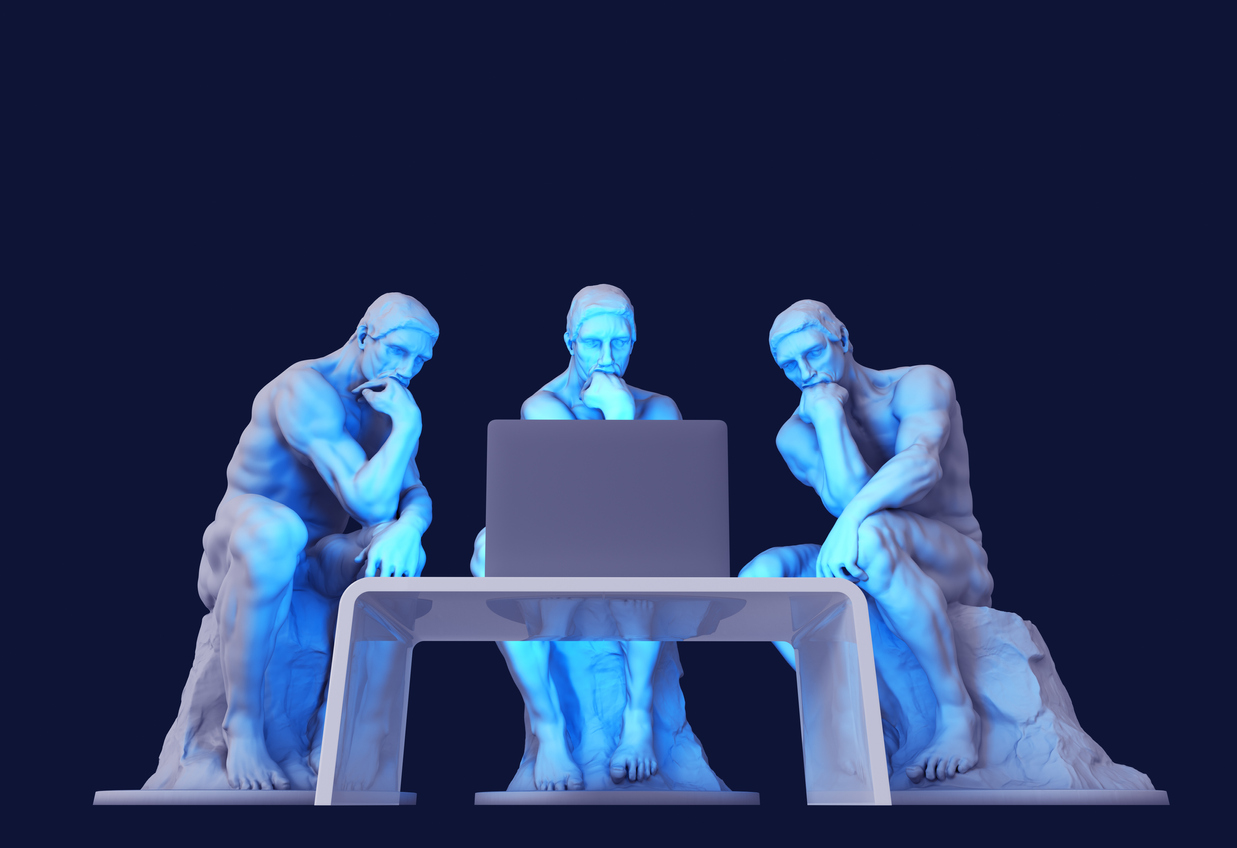 ---
Top line: "PokerStars has announced that it has partnered with high stakes poker player Benjamin "bencb" Rolle. The German becomes the latest signing in the growing stable of PokerStars Team Pro poker players, the seventh added to the roster this year."
Key takeaways:
Rolle is the seventh new sign-up to the PokerStars roster this year.
Rolle is also the founder of poker training site Raise Your Edge, which PokerStars will be leveraging to their audience as part of the sponsorship deal.
In addition to signing Rolle PokerStars also announced the signing of "Papo MC" who will be joining Team PokerStars.net focusing on the South American market.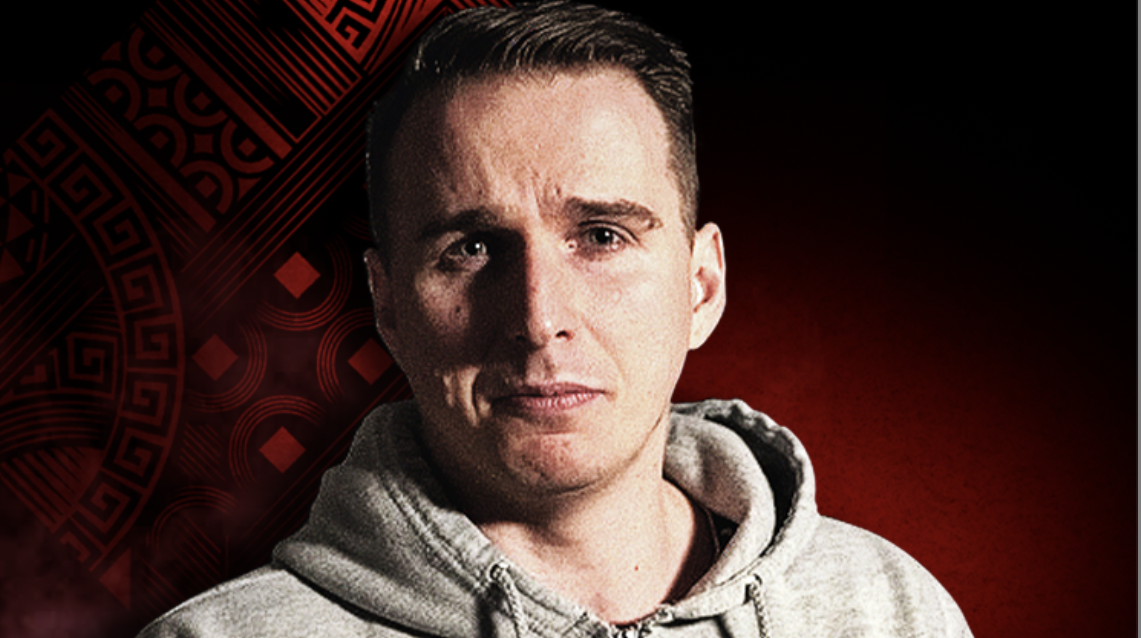 ---
Top line: "Online poker giant PokerStars has launched PokerStars Community, an interactive online community forum where players can come together to get help, interact, and debate topics related to products offered by the operator."
Key takeaways:
Members can discuss several topics including PokerStars School, Home Games, and Responsible Gambling.
The Community platform covers all of the operator's three product verticals: poker, casino, and sports betting.
PokerStars Community is currently in beta mode and available to players that have access to the site's global dot-com and EU rooms.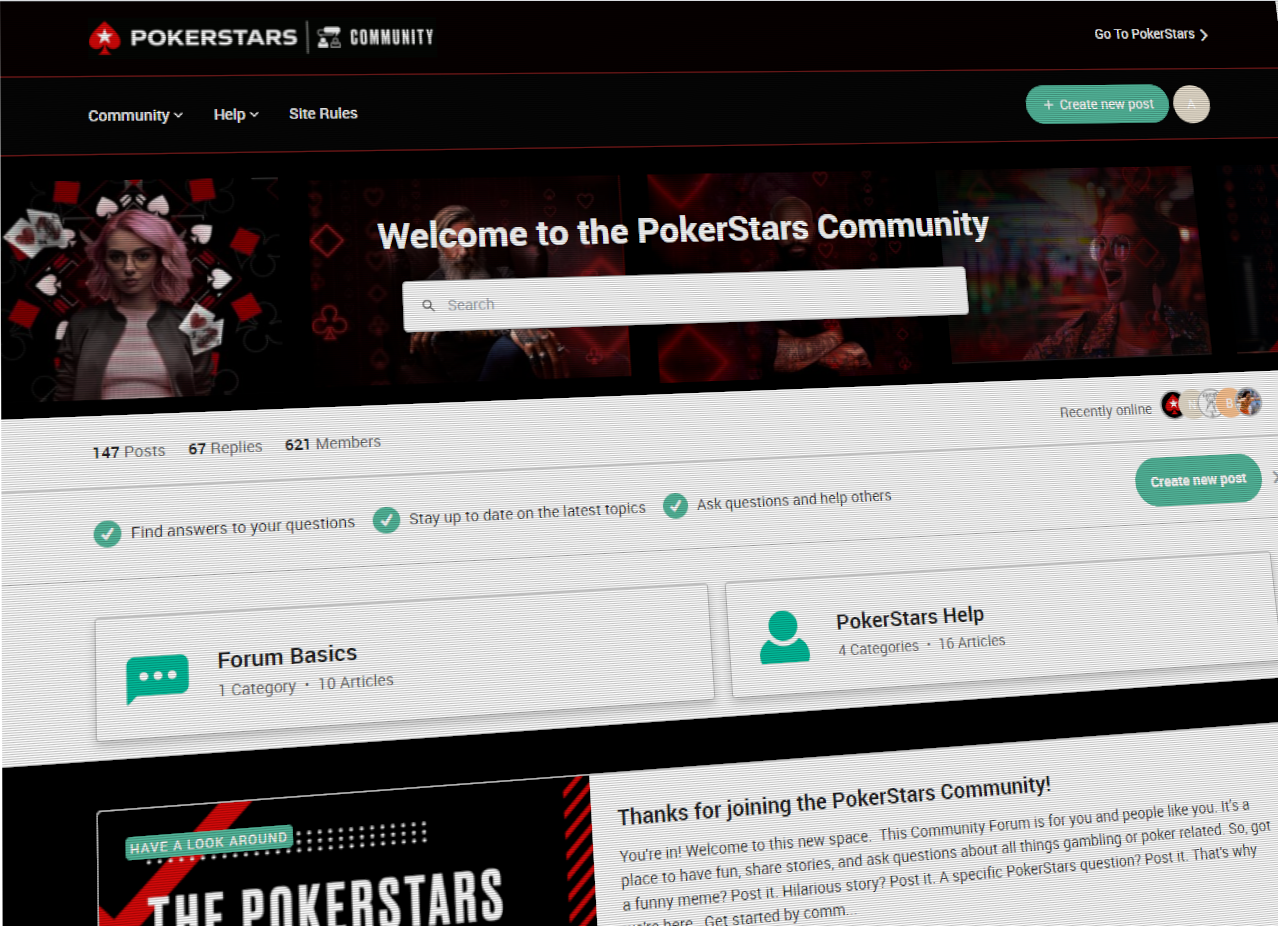 ---
Top line: "PokerStars has widened the gap with GGPoker in the cash game traffic rankings, as it is about to enter the third and final month of a new trial of its rewards program. The global online gaming giant has been locked in a battle with the upstart since the early summer."
Key takeaways:
The pair traded places multiple times in July and in early August PokerStars regained the lead.
GGPoker Network has been growing its cash game traffic dramatically over the last couple of years, and dethroning PokerStars has been on the radar since the beginning of the year. In June, it finally happened: After 15 years at the top, PokerStars was knocked off its perch.
PokerStars' traffic growth coincidences with one major change: Its new rewards program trial.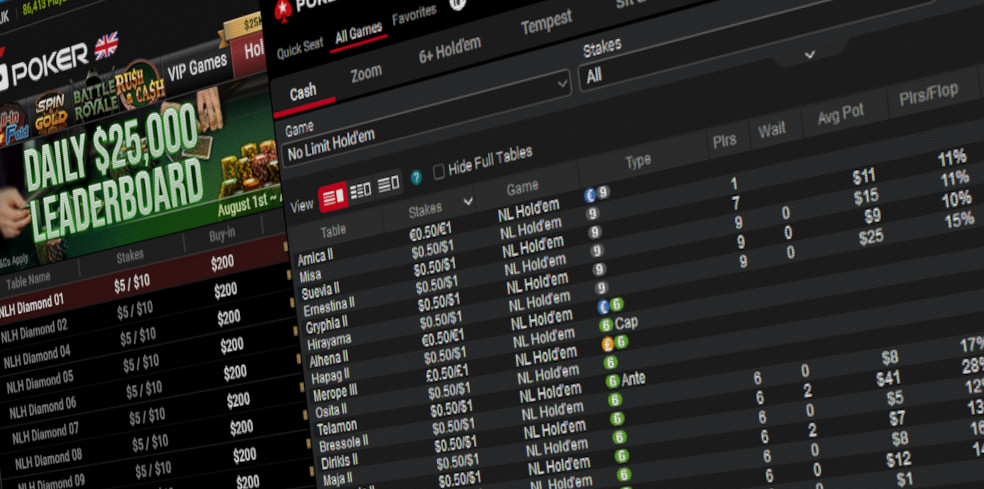 ---
Top line: "Tournament players will likely get a breather as the last remaining high-profile festival of the month is finally in the rear-view mirror."
Key takeaways:
The 20th edition of PokerStars' World Championship of Online Poker (

WCOOP

) wound down on Wednesday night, ending in jubilant fashion.
$122.5 million in prize money was generated across the series, attracting a staggering 1.4 million entries.
Roughly 14% of the schedule fell short, totaling $1.1 million in overlays.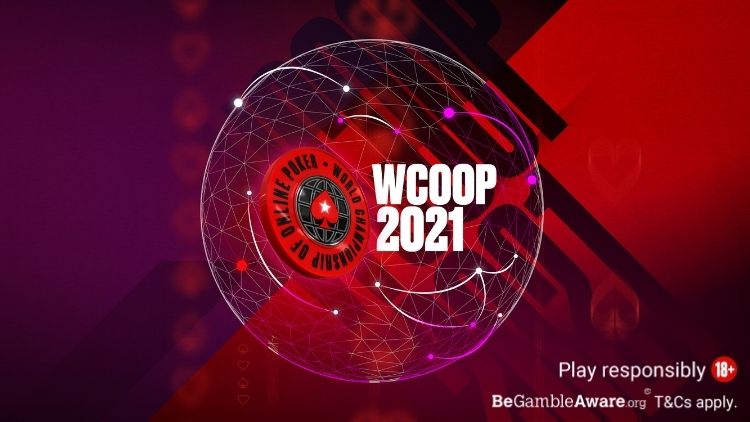 ---
Top line: "PokerStars' generous new rewards program that was on trial for three months has been rolled out to include all players across the majority of markets."
Key takeaways:
The new PokerStars Rewards system offers players to earn up to 65% rakeback from rake and tournament fees.
The rollout of the new program to all players globally clearly indicates that the trial has been successful.
The operator said nearly 80% of the participating players that answered the survey were happy with the new increased rewards.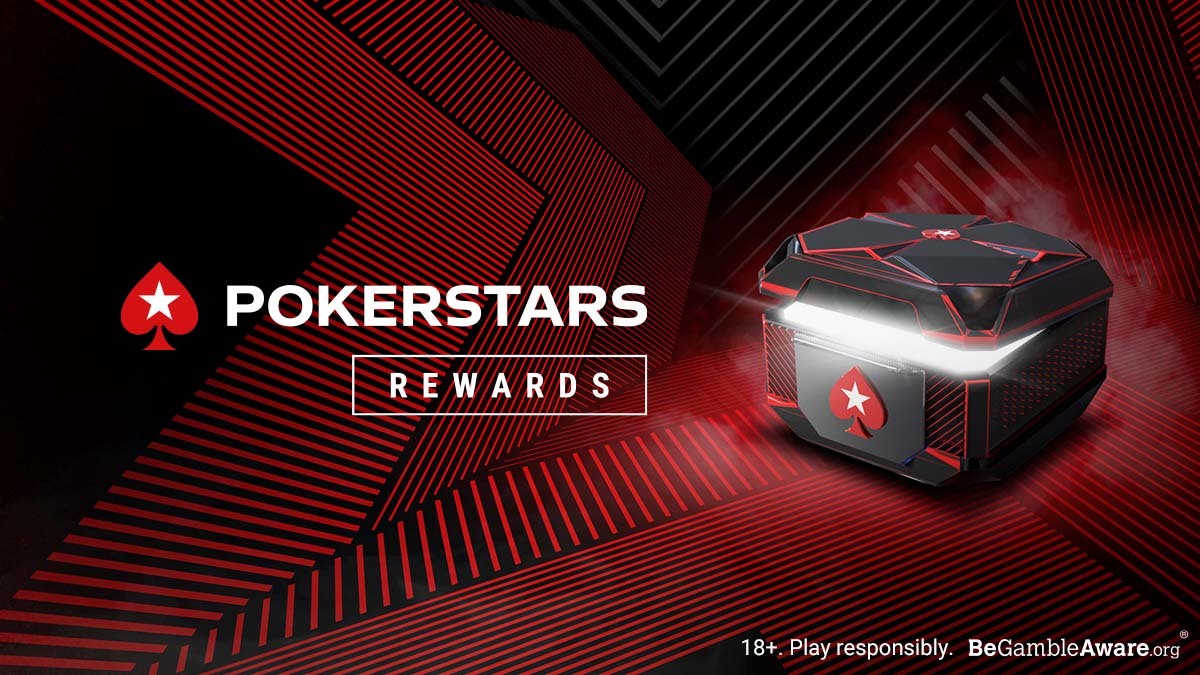 ---
Top line: "Online poker giant PokerStars has confirmed the return of the European Poker Tour stop in Prague. The festival retains its marquee slot just prior to Christmas, starting December 8 and spanning nearly two weeks. It comes after a one-year hiatus."
Key takeaways:
The announcement came just days after the operator announced the return of

BSOP

Millions and

EPT

Sochi.
It is a positive sign that the highly anticipated PokerStars Players No Limit Hold'em Championship (

PSPC

) will return next year.
"We're so excited to welcome our community back to our live poker felt with one of our most famous and well-loved poker tours."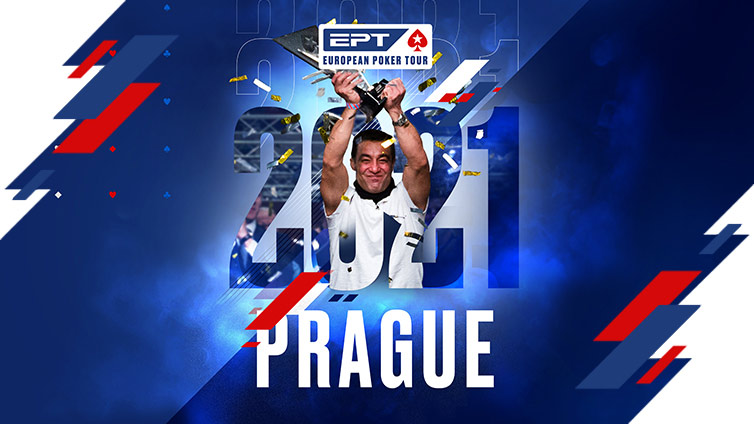 ---
Top line: "Online poker giant PokerStars has announced The Big 20, a set of promotions to coincide with 20 years of operation."
Key takeaways:
"To say thanks for sharing the journey with us, we're putting you at the heart of our celebrations."
Action kicks off on November 1 with "The Big 20 Boost," where the operator will offer "supercharged" prizes to leaderboards.
On November 14, The Big 20 Rewind begins, a series of 20 themed tournaments.
On December 5 the Big 20 Finale will run — a $55 buy-in event that will be looking to attract a staggering 100,000 entries.
The tournament is structured with just a single Day 1. It breaks for Day 2 on Dec 6 and concludes on Dec 7.

---
Top line: "PokerStars has revealed details surrounding their new marketing campaign Dare2Stream that will encourage players to stream action on Twitch for the chance to join the PokerStars Ambassador roster for a one-year tenure."
Key takeaways:
In the previous competition, the winners "Ghilley" and Richy Rob — both were awarded a coveted Platinum Pass.
To boost engagement during the promo, PokerStars will be running a Clip of the Week challenge, where each streamer can submit their favorite clip from their stream from that week.
Tournament tickets will be given out to those who stream a minimum of ten hours.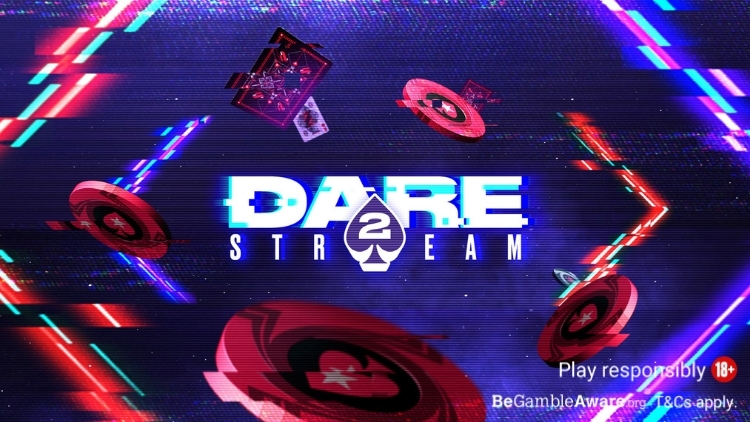 ---
Top line: "Online poker giant PokerStars will close its international online poker client to Russian players, requiring them all to download their dedicated "Sochi" client to continue playing, PRO has learned."
Key takeaways:
The sanctioned online poker facilitates players qualifying to live events held in the country, like the upcoming

EPT

Sochi.
It also gives access to the full online poker experience, with all international cash game tables and tournament series available.
For the last three years, the Sochi client has been available to download from a special domain, PokerStarsInSochi.com.
With the mandatory transition to PokerStars Sochi, the window to other iGaming verticals for Russians looks set to close.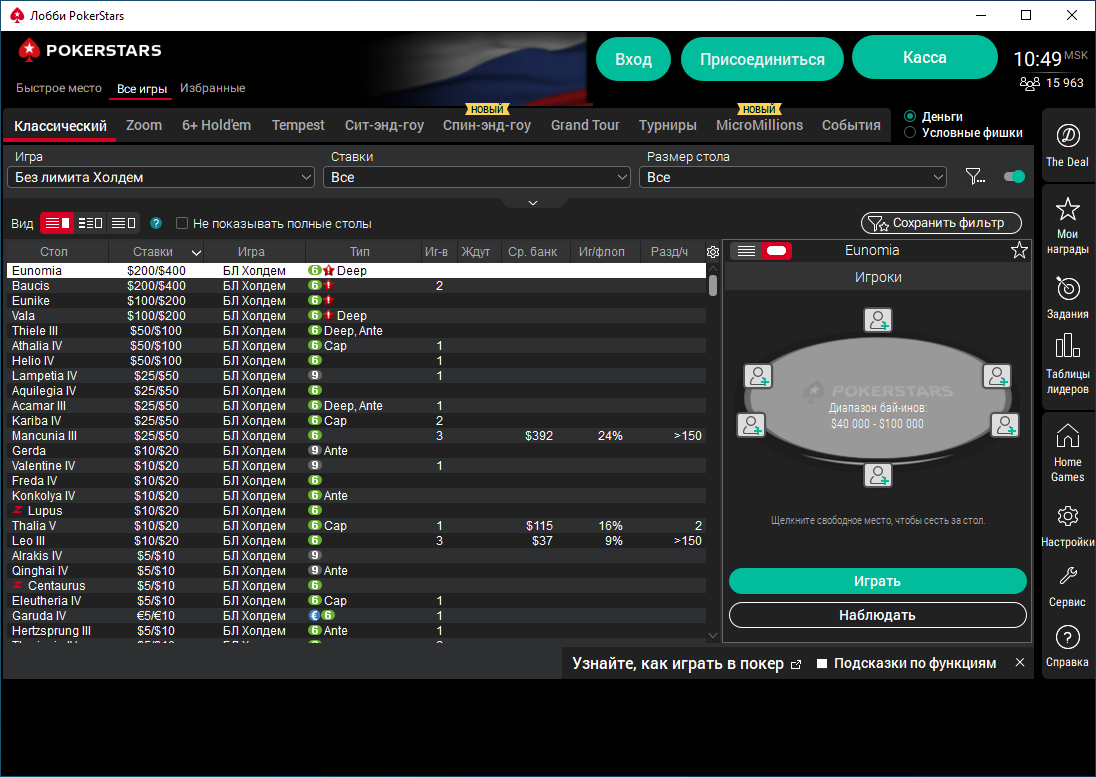 ---
Top line: "Online poker giant PokerStars has quietly replaced PokerStars School, its long-standing coaching platform, with a new name, PokerStars Learn."
Key takeaways:
The new coaching platform went live on Wednesday and is available in multiple jurisdictions.
Other than cosmetic changes and a new name, the experience for players remains the same.
The look and feel of PokerStars Learn fits the new stylish lifestyle PokerStars brand.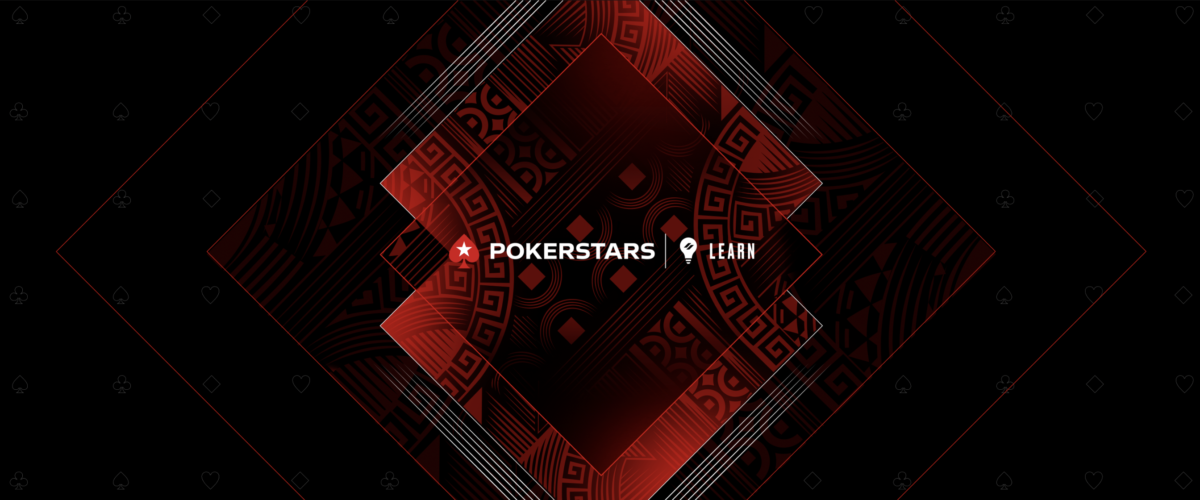 ---
Top line: "Online poker giant PokerStars has announced the launch of a new game, Neymar Jr Kick-Off. It is set to replace the existing cycling-themed Grand Tour, the operator's cycling-themed game launched in April 2020. Beyond the football theme, the game works exactly the same as before."
Key takeaways:
PokerStars' new game Neymar Jr Kick-off is set to replace Grand Tour, the operator's short-handed bounty sit and go game.
The redesigned game is a perfect fit for PokerStars' cultural ambassador Neymar Jr.
Currently, the game is being trialed on the play money client and just went live in the UK for real money.
Apart from the cosmetic changes with rich soccer graphics, the mechanics of Kick-Off are exactly the same as Grand Tour.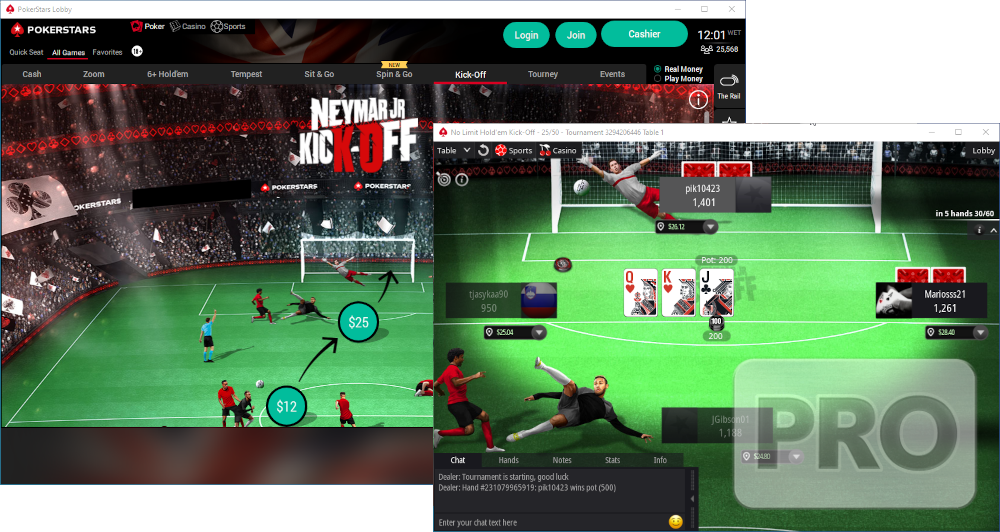 ---
Top line: "PokerStars has posted the schedule for its throwback tournament series, The Big 20 Rewind. As announced last week, it forms part of the operator's Big 20 anniversary celebrations, comprising nearly two dozen events, each commemorating "an iconic moment" in its rich 20-year history from 2001 to 2021."
Key takeaways:
$5.5 million has been guaranteed in prize money across 22 retro-themed events spread out into three weeks.
There's one freeroll on the schedule, then buy-ins for the remaining events range from $5.50 and go as high as $10,300.
What makes the tournament series stand out is that each event offers lifestyle prizes on top of the first-place cash prize, ranging from a luxury trip around the world to an electric car; even a trip to Twitch Con in Amsterdam.
The Big 20 Rewind tournament series comes as part of the operator's grand celebration of its 20-year anniversary dubbed The Big 20.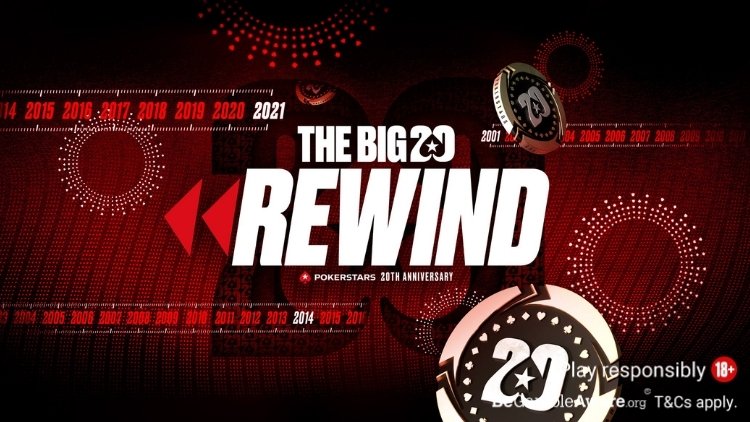 ---
Top line: "PokerStars' iconic Sunday Million tournament has been struggling to meet its guarantee lately when run as a regular edition."
Key takeaways:
Last Sunday, the $109 buy-in tournament attracted 9154 entries falling short of its requisite 10,000 figure, leading to an overlay of $84,600.
As per data compiled by

PRO

, last Sunday was the sixth time that the flagship tournament fell short of its million guarantee this year.
The shortfalls not only have increased in frequency but the size of overlays has gone up significantly.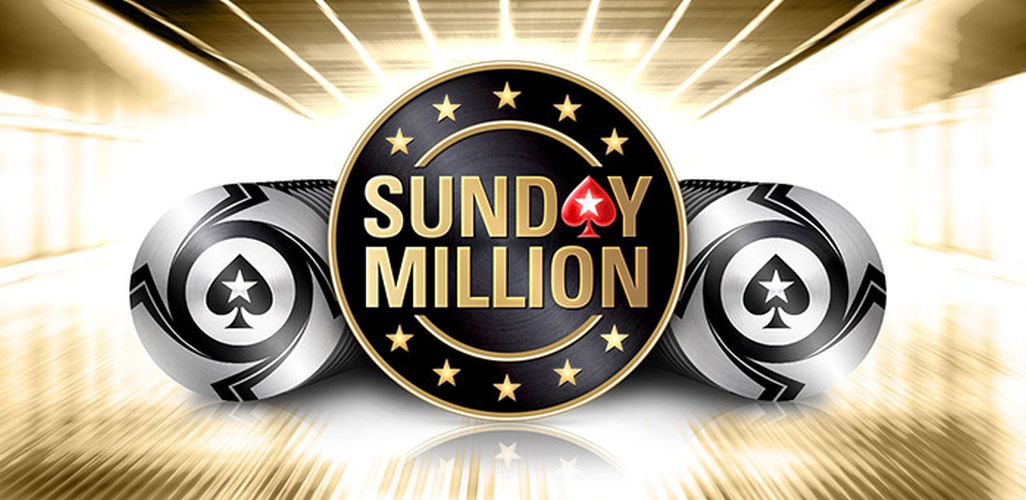 ---
Top line: "Online poker giant PokerStars has officially announced Level Up with Lex, a new video training program built into the client that sends players personalized training videos featuring eponymous PokerStars ambassador Lex Veldhuis."
Key takeaways:
Level Up with Lex "provides clear, simple, and personalized poker advice videos," the press release explains.
Level Up with Lex actually started life as Tips from the Moneymaker and was in live testing at least a year ago.
"When people are improving and progressing their skills, they generally enjoy the experience more," said Severin Rasset, PokerStars Managing Director & Commercial Officer, Poker, Product and Innovation. "We wanted to give our players a seamless and interesting way to improve and learn."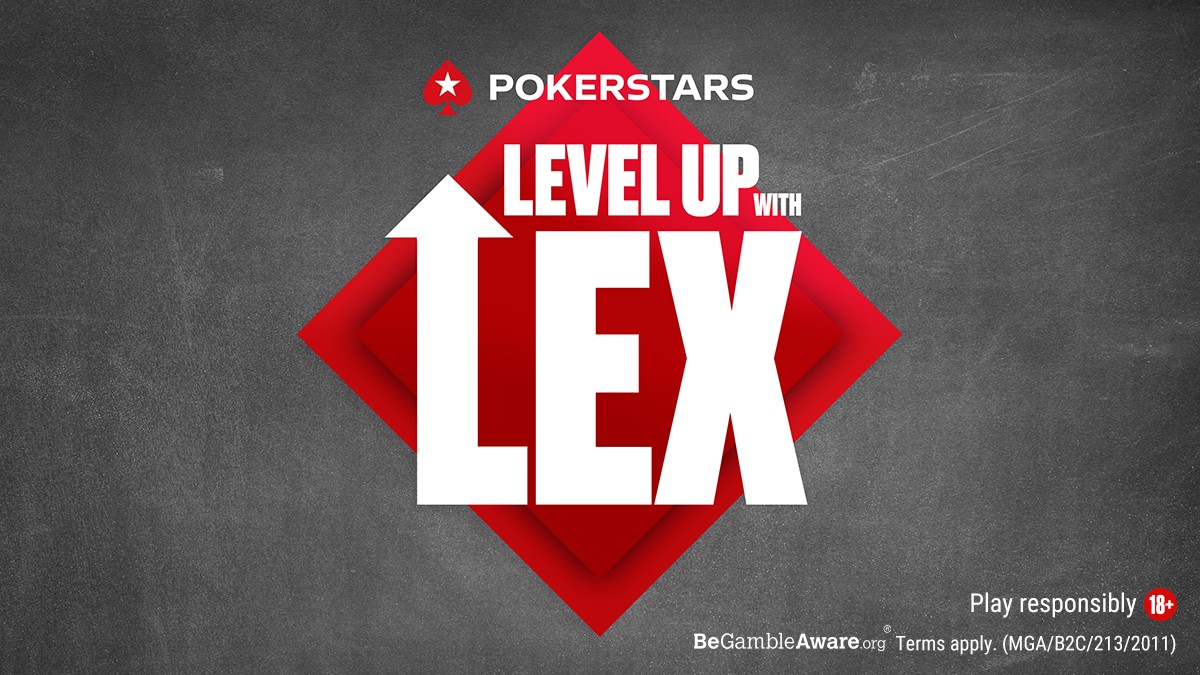 ---
Top line: "Online poker giant PokerStars has tapped into the resurgent webcam poker market as it trials "Video Chat" tables onto its Home Games product, PRO can reveal."
Key takeaways:
It seeks to replicate the experience of a live home game as closely as possible by allowing players to see and interact with each other while playing.
The new Video Chat functionality comes as part of a new and revamped Home Games platform.
The new layout is not yet available on the desktop and mobile platforms but is expected to roll out in early 2022, the operator says.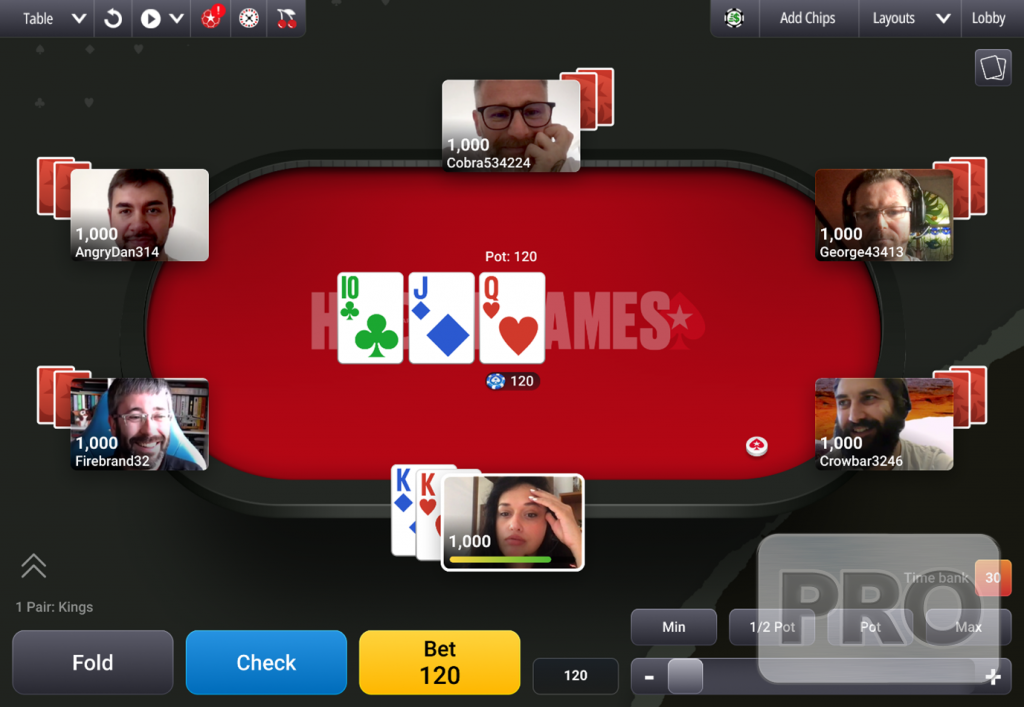 ---
Top line: "PokerStars has resurrected its annual flagship Winter Series in the dot-com market as it looks to cap off the season on a high note."
Key takeaways:
Kicking off on Christmas and running for nearly three weeks, the Winter Series returns with another $50 million in guaranteed prize money.
In total, there are 291 tournaments, up from 242 in 2019 and nearly double the first edition four years ago.
This will be the fourth edition of the Winter Series in the global market, returning with the same overall guaranteed prize money as it did in 2019.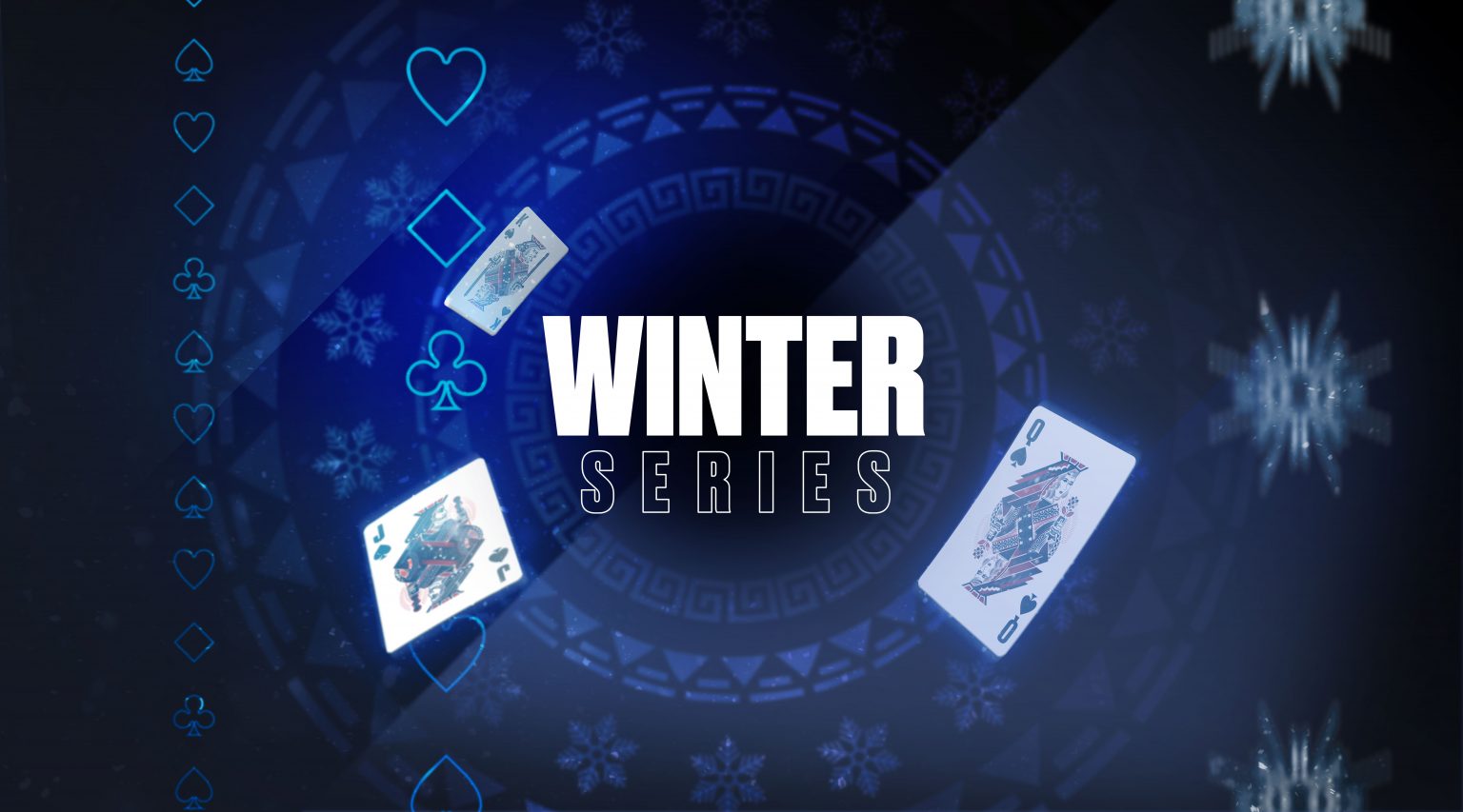 ---