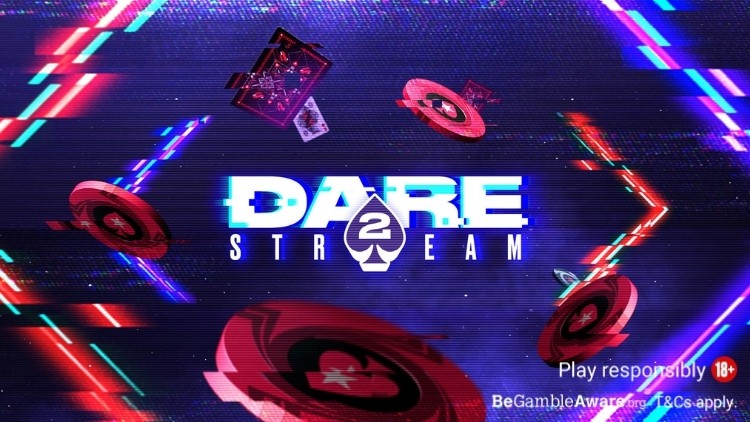 Supporting up and coming talent is a key part of our strategy … we're excited to launch this competition and celebrate the brilliant talent we have out there on the Twitch streetsPokerStars has revealed details surrounding their new marketing campaign Dare2Stream that will encourage players to stream action on Twitch for the chance to join the PokerStars Ambassador roster for a one-year tenure.
This is the second time the campaign has run. The first time was back in 2019 and, like then, ambassadors Mason "pyefacepoker" Pye and Georgina "GJReggie" James will be the face of the campaign.
In the previous competition, the winners "Ghilley" and Richy Rob were both awarded a coveted Platinum Pass. This time around, the operator has raised the stakes: the winner of the Dare2Stream campaign will join the ranks of popular PokerStars streamers Lex Veldhuis, Fintan Hand, and Spraggy on Team PokerStars for one year.