PokerStars Confirms Cancellation of First Stop on "Resurrected"
LAPT

Tour

After a decade of events held in the South American capital, LAPT Chile—scheduled to kick off the relaunched Latin American tour—has been canceled.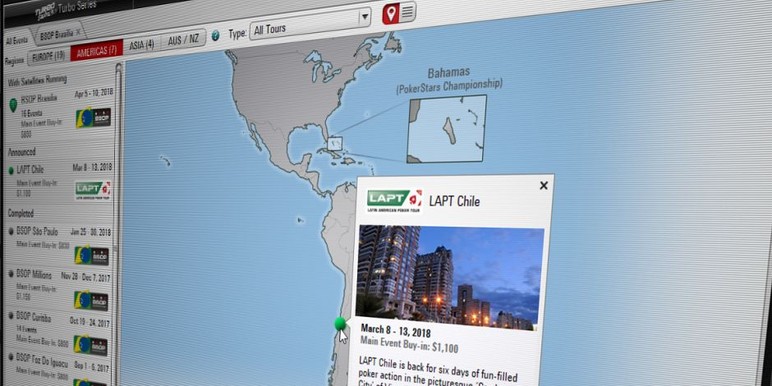 LAPT Chile 2018, scheduled to start next month and launch a season 10 of the Latin American Poker Tour after a one year hiatus, has been canceled, the company has confirmed.
PokerStars did not immediately respond to an inquiry into the matter. However, a Spanish language blog post confirms the cancellation—something that had been rumored for over a week, when satellites were pulled from the poker client and LAPT Chile web pages were removed from the PokerStars Live website.