Game Show-style live dealer games have risen in popularity in the last couple of years. You would be hard-pressed to find any real money Ontario online casinos that don't have a Live Game Show section. PokerStars Casino Ontario is no exception. On top of an incredible Live Dealer Section, it also offers plenty of enticing options available for all the Game Show fans in Ontario.
This type of game offers an unparalleled atmosphere where players can interact with a live host and enjoy the unique scenery that is usually tied to the game's theme. It's no wonder they're so popular — there truly is nothing else like them. You certainly won't find games like this on the casino floor, so it's truly an extraordinary online-only experience.
Currently, there are 16 different Game Show titles at PokerStars Casino Ontario. Try out interesting twists on classic card games, spin colorful wheels, enjoy interactive bingo draws, complete different tasks to win cash prizes, and more. Each title has its own set of rules and format, which are usually very simple to understand.
With so many great options to choose from, where do you start? Well, we went ahead and tried all of them and bring you our Top 3 Game Show Live Dealer Games at PokerStars Casino Ontario. Really, the entire list is worth checking out, so if you're a fan of the genre, do not hesitate to check out all the rest.
1. Dead or Alive Saloon Live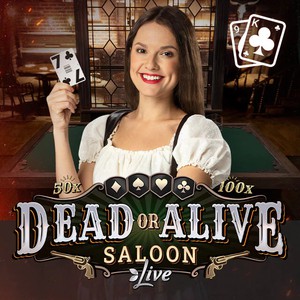 Anyone who visits the slot games section frequently has heard of or played Dead or Alive, NetEnt's iconic title. You're sure to spot more than a few similarities between the slot and Evolution Gaming's Dead or Alive Saloon Live.
Players interact with a live host and make decisions throughout different phases. For a change, you do not play against the dealer in this one.
The rules are quite simple. The main goal is to predict which card or suit the dealer will draw first. The game applies multipliers until the first playing card shows up. Dead or Alive Saloon uses 52 cards from the standard deck and an additional 52 as bonus cards.
Players must make one of three possible choices during the betting period, which lasts for fifteen seconds — whether to bet on individual cards, suits, or all cards available.
After the wager is placed, the dealer turns one card. If it is a playing card, the round is over, and, depending on your prediction, you either win or lose. The second possible scenario is for the dealer to turn a bonus card which could contain one of many different bonuses and multipliers.
The jackpot amount rises every time the bonus card is dealt. The most valuable card is a 100x multiplier; only one is in the Bonus deck.
On average, one round lasts for about one minute. The latest info reports show the RTP at 97.02%.
Head to the Dead or Alive Saloon and start playing.
2. The Money Drop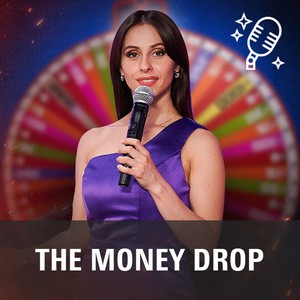 Fun and energetic are the most appropriate words to describe Playtech's release, The Money Drop. It quickly climbed the Most Popular Game Show Titles list at PokerStars Casino Ontario.
The game is extremely accessible and simple to understand, with energetic hosts at the studio who will keep you engaged and entertained for hours.
The central object here is a Wheel of Fortune, but with a unique purpose. The game is divided into two stages. First, you simply spin the wheel and get the stake multiplied by 8x, 15x, 30x, 250x, 1000x, or 2500x.
Do you think it sounds too good to be true? Winning big bonuses is easy with The Money Drop. The hard part is keeping them.
The second phase is called the Money Drop, where players are presented with four suitcases to distribute the money earned in the initial phase. Then, three of these four cases will be flushed, and you will end up with winnings from the last remaining case.
Players can distribute all the money into one case, separate it equally in all four, or place different amounts in all cases.
Besides the intense second phase, the thing we liked the most was that every spin felt different. Huge multipliers can appear in any round randomly and increase the chances of landing a massive payout.
Grab your suitcases and head over to The Money Drop!
3. Lightning Dice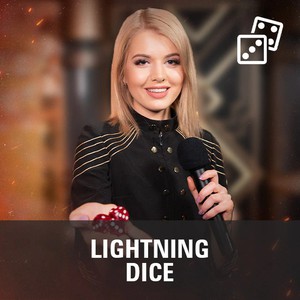 We wrap our list of the best 3 Game Show games to play at PokerStars Casino Ontario with another Evolution masterpiece called Lightning Dice. This game caters to everyone, but after playing it for a few hours, we are confident that every craps, bingo, or slot player will enjoy it.
Players are placed in a maze-like studio with some thrilling visuals and thundering sounds, coupled with intense tunes in the background.
At its core, Lightning Dice is all about predicting the outcome of a roll of three dice — players can wager on numbers, combinations, and the sum of all three dice. The host will reveal the outcome when the lightning strikes and the dice come tumbling down the tube.
Depending on the result, you can win up to 1000x the original bet. A "triple six" roll pays out a 500x bet, while a "double six" pays out a 250x bet. The main feature occurs randomly during any regular round.
The lightning will strike at least one and has a maximum of four outcomes, which can grant huge jackpots to the player. Keep an eye on the betting timer because the rounds are very short and fast. Just make sure you can handle the electrifying atmosphere.