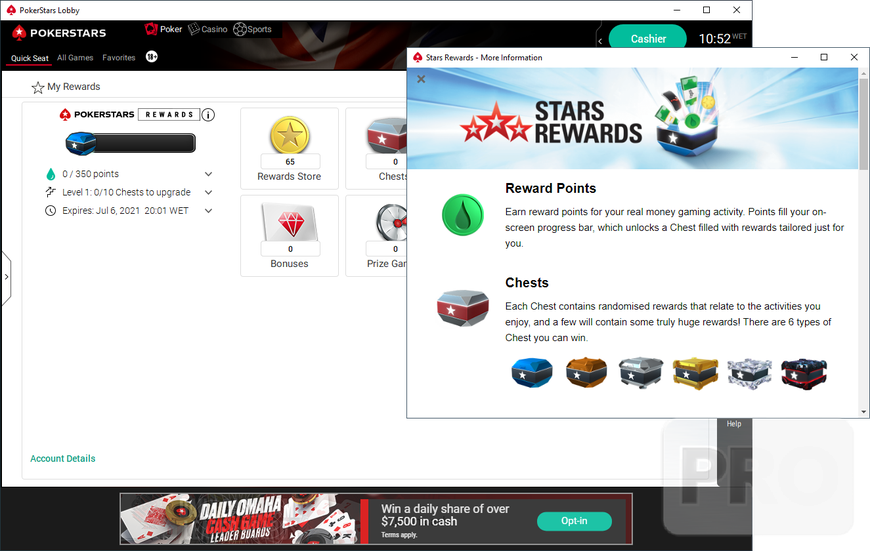 Online gaming giant Flutter, parent company of PokerStars, has changed the name of its cross-vertical rewards program from Stars Rewards to PokerStars Rewards, continuing the reorganization of its international brands.
The new logo is today present in the client worldwide, though some screens still show the old Stars Rewards logo. The website also still shows the old name, suggesting the sites are in a transitional period.
The online merchandise store, where players can purchase PokerStars branded apparel and accessories, has also been renamed from Stars Store to PokerStars Store recently, accessible through a new pokerstars.store domain.
The change continues efforts of new owners Flutter to reestablish PokerStars as the lead brand for its international online gaming operations. The company has already sunset the BetStars sportsbook brand, switching to PokerStars Sports, and is renaming Stars Casino to PokerStars Casino in markets globally.
"In line with our new brand strategy that went live last year showcasing PokerStars as a world of entertainment with sports, poker and casino all under one roof, Stars Rewards will soon become PokerStars Rewards," a spokesperson recently confirmed to PRO.