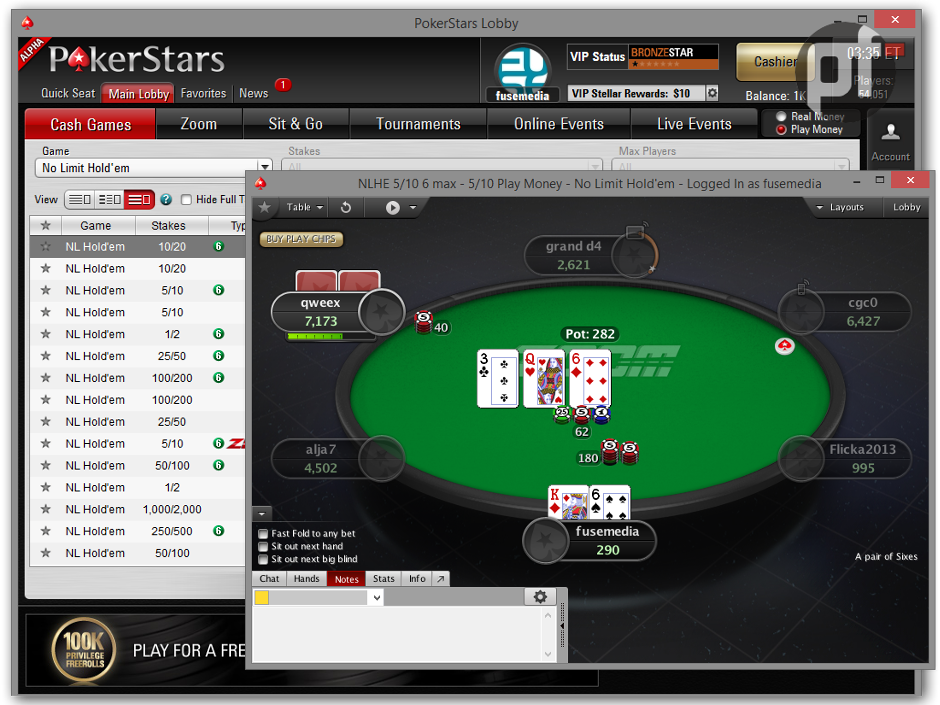 The guidance PokerStars gave to its UK customers in advance of the transition to a UK regulated PokerStars.co.uk poker room has been changed—automatic rebuys will not be removed from the client.
A player organized campaign pressured the UK Gambling Commission (UKGC) to change its technical standards guidance, which appeared to explicitly ban auto rebuy and top up features for cash games and tournaments. PokerStars' interpretation was the same, and the company informed UK players in September that auto rebuy functionality would be disabled when the UK client goes live.
This has now changed following a response from the regulator. While the standards and guidance have remained the same, an additional note was published by the UKGC explaining that the standards did not deny the software feature absolutely. Operators would be allowed to continue to offer rebuys and cash game top-ups "provided other player protection measure are effectively implemented."
The statement put out by PokerStars on the poker forums was brief. "Auto-rebuy will be available in the PokerStars UK client, per the updated/modified guidance provided by the regulator," but there was no mention of any changes to the facility, for example players being restricted to a limited number of rebuys in the relevant period at the beginning of a tournament.
The New UK Licensing Act, which requires all remote gambling operators that serve UK residents to obtain a UK-issued license, was set to come into effect at the beginning of the month, but an eleventh-hour legal challenge from a Gibraltar industry body delayed its implementation. The judge is expected to rule on the issue by week's end; If he rules against the GBGA, the Act will come into effect on November 1.
Other than transitioning onto new dot-co-uk sites, the experience for UK players in the transition will be mostly unchanged: UK players will still play on the same global player pool, and the games, offerings and payment processing options will be unchanged. There may be a slight hit to VIP programs in the future due to the new tax facing operators.
The player who initiated the complaint to the UKGC concluded his posts after the PokerStars announcement, stating: "The missing well done is for the UKGC who have been flexible on this. It took them just a week to review the rule and provide the wiggle room needed."