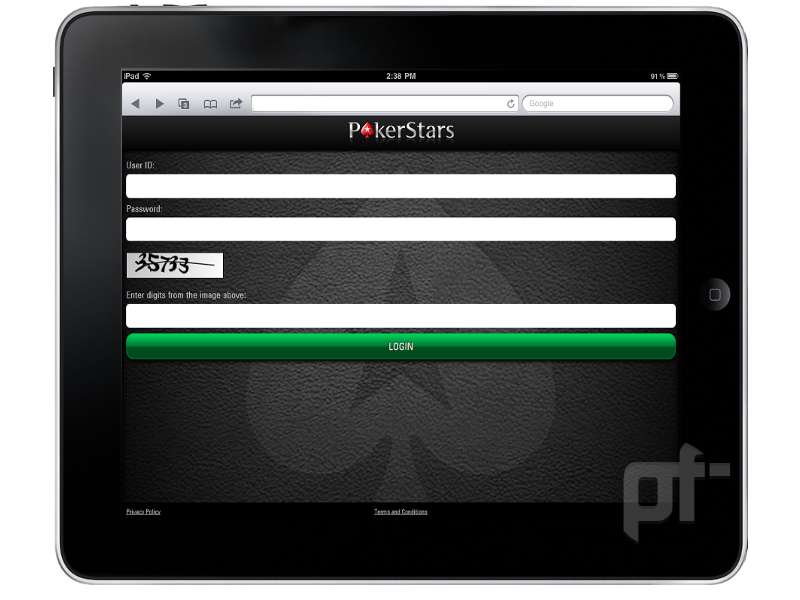 PokerStars has announced it is launching a web-based cashier, accessible from any mobile or desktop web browser. The goal is to allow players using the PokerStars Mobile app to deposit without the need to download the desktop client.
The new cashier is already available to PokerStars Mobile players on PokerStars.ES and PokerStars.EU (which includes German, Dutch, Swedish and Finnish players, among others). Players need to upgrade to the latest v1.6 of the mobile app, then the cashier is accessible from cashier.pokerstars.es and cashier.pokerstars.eu, respectively. The roll-out to international and other regional PokerStars players will occur over the next few months, but will remain only be accessible to mobile players.
The polished and fully-featured mobile client has been well-received by players. First launched in the UK and Italy at the beginning of the year, it has since been pushed out to most of Europe, Australasia and most recently Canada.
One of the most frequent feature requests is a built-in cashier; traditionally players have needed to download and install the desktop client in order to fund their account, a particularly frustrating step for players who play exclusively on mobile devices.
To some extent, poker rooms have their hands tied by the policy of the Apple App Store, which takes an unworkable 30% commission on any in-app purchases (the Google "Play" Store does not permit real money gambling games at all). But a browser-based cashier seems to side-step the issue and, although not as smooth as an in-app purchase, should go a long way in reducing the friction to real money deposits.
Browser-based cashiers are nothing new—Merge Gaming, Revolution, and many Ongame and iPoker rooms have had full cashiers available in the browser for a long time—but this is the first time such a cashier will be targeted to the mobile user to facilitate deposits from phones and tablets.